After a few late-stage schedule tweaks, SpaceX's third Falcon Heavy launch – set to deliver 24 spacecraft to a variety of orbits – is ready to usher the US Air Force into a new age of commercial rocket reuse as early as 11:30 pm ET (03:30 UTC), June 24th.

Split among the USAF, Department of Defense (DoD) research labs, NASA, NOAA, and a few US universities, STP-2's 24 satellites will launch aboard SpaceX's second Falcon Heavy Block 5 rocket. Both side boosters are flight-proven, having supported Falcon Heavy Block 5's launch debut on April 11th, just 54 days ago. If all goes as planned, STP-2 will simultaneously give the USAF the data it needs to fully certify Falcon Heavy for all military launches and set the US military up to certify flight-proven commercial rockets for future launch contracts.
Signalling just how important the company feels this mission is, a dedicated STP-2 website created by SpaceX offers an excellent explanation of all aspects of the mission, from the technical to the strategic.
"The STP-2 mission will be among the most challenging launches in SpaceX history with four separate upper-stage engine burns, three separate deployment orbits, a final propulsive passivation maneuver and a total mission duration of over six hours. In addition, the U.S. Air Force plans to reuse side boosters from the Arabsat 6A Falcon Heavy launch, recovered after a return to launch site [RTLS] landing, making it the first reused Falcon Heavy ever flown for the U.S. Air Force.

[STP-2] will demonstrate the capabilities of the SpaceX Falcon Heavy launch vehicle and provide critical data supporting certification for future National Security Space Launch (NSSL) missions. In addition, [the Air Force Space & Missile Systems Center (SMC)] will use this mission as a pathfinder for the development of mission assurance policies and procedures related to the reuse of launch vehicle boosters." – SpaceX.com/STP-2
Following the ~June 1st arrival of Falcon Heavy center core B1057, all STP-2 launch hardware is now on site at SpaceX's Pad 39A launch complex and nearby payload processing facilities. Although we will have to wait for official photo confirmation, SpaceX is likely in the late stages of integrating Falcon Heavy's three boosters and upper stage, while some combination of DoD and SpaceX technicians are presumably in the middle of preparing all 24 STP-2 satellites for launch.

Falcon Heavy Flight 3's next visible milestone will probably be the integrated rocket's roll-out to Pad 39A for a routine static fire test, likely to occur 3-7 days prior to June 24th.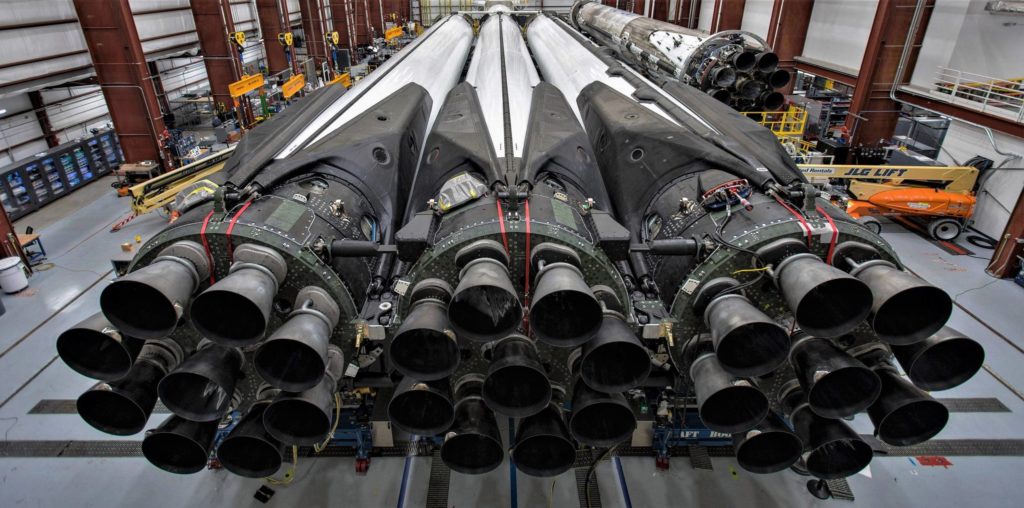 Record-breaking reusability
Incredibly, despite the schedule overhead likely added by this mission's crucial pathfinder nature, the current June 24th launch date would permit side boosters B1052 and B1053 to simultaneously break SpaceX's current booster turnaround record. Set in mid-2018 by B1045 on SpaceX's last non-Block 5 launch, the record turnaround (time between launches) of 72 days would be beaten at 68 days for STP-2, barring any additional delays.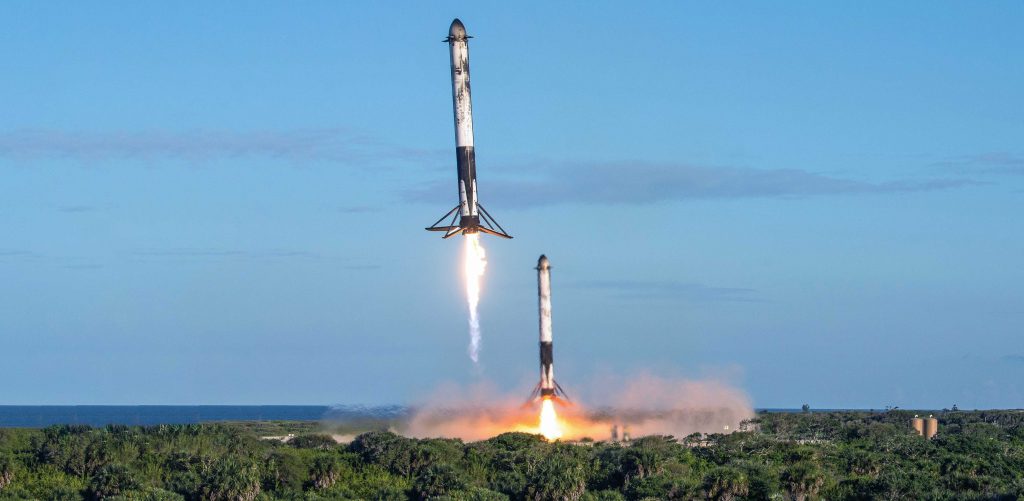 Whether STP-2's side boosters literally beat SpaceX's 72-day reusability record is immaterial to the actual significance of this milestone. If SpaceX can beat its old record as part of what is arguably its most complex launch ever, it's safe to say that Block 5 reusability – particularly for gently-used boosters – is already a spectacular success. It also suggests that SpaceX technicians and launch engineers are becoming extremely familiar and comfortable with Falcon Heavy launch operations, to the extent that two boosters used on two Falcon Heavy launches could break SpaceX's most significant reusability record.
Check out Teslarati's newsletters for prompt updates, on-the-ground perspectives, and unique glimpses of SpaceX's rocket launch and recovery processes.