SpaceX's South Texas Starship facilities and Mk1 prototype fell under threat of damage when stormy weather – including multiple tornadoes and heavy rain – impacted the area in the early hours of October 21st.
With a healthy serving of luck, SpaceX's Boca Chica campus managed to escape largely unscathed, but much of the surrounding area lost power after high winds knocked down numerous utility poles. Thankfully, one of the first things SpaceX installed in Boca Chica, Texas was a large Tesla solar array and multiple Tesla Powerpacks.
Sometime around 3am local time on October 21st, South Padre Island and Boca Chica, Texas were hit by a significant thunderstorm, delivering high winds and heavy rain throughout the region. This is far from unusual for any and all of the coastal areas lining the Gulf of Mexico, but it's the first (relatively) severe weather to hit SpaceX's Starship build site in at least a month or two.
LabPadre and SPadre livestreams of SpaceX's build site went down shortly after the storm kicked up and local commenters suggested that conditions had abruptly soured, raising some mild concerns about the wellbeing of locals in Boca Chica Village, as well as Starship Mk1 itself. The streams likely went down as a result of power outages caused by wind damage to powerlines in the area, but it appears that most of those outages were rectified within a day or so. LabPadre's stream remains down but SPadre's is back up and serving excellent live views of stormy weather and thunderclaps.
Perhaps most notably, local weather radar readings indicated that two tornadoes touched down perhaps just a mile or less away from Starship Mk1 shortly after the storm kicked off, raising concerns that SpaceX's build site could have suffered a direct impact (or two). Thankfully, by all outward appearances, SpaceX's Starship facility made it through the storm unscathed. Parts of the site experienced significant flooding but things were otherwise unharmed and SpaceX immediately restarted work on Starship Mk1 as soon as the storm died down.

Just a few hours prior to the storm's arrival, technicians were installing the first heavy-duty leg mounts on Starship Mk1 and that work continued the moment the wind and rain died down.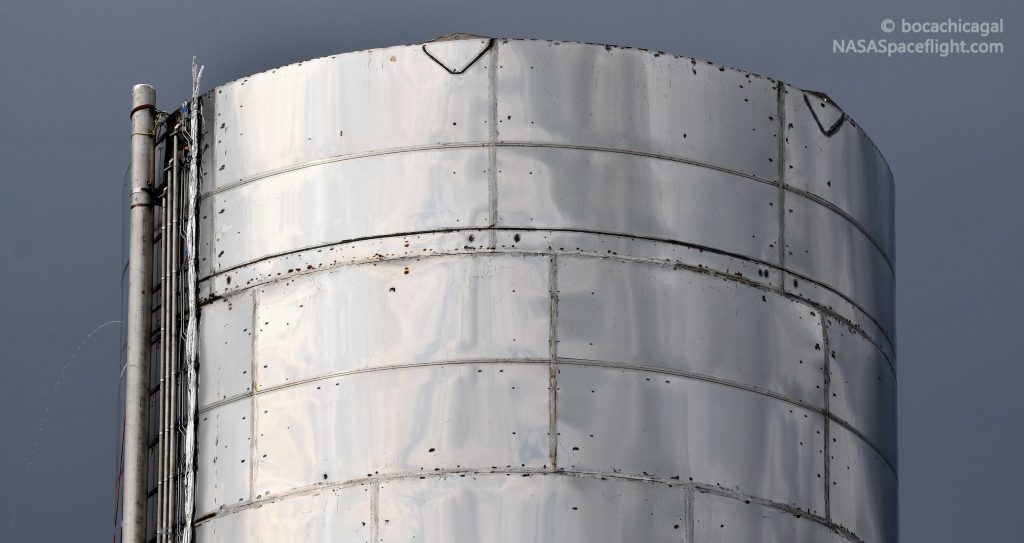 Weathered residents of Boca Chica Village – located a stone's throw away from SpaceX's build site – were largely unphased by the mild storm and the Village itself (and thus SpaceX, too) may have only briefly lost power. Still, an unstable power supply is utterly unacceptable and dysfunctional for a large-scale industrial manufacturing site like SpaceX's Starship facilities.

Thankfully, SpaceX's South Texas presence includes a substantial solar array and Tesla Powerpack installation, likely capable of powering the company's Starship build site and communications antennas for hours in the event of a serious power outage. More likely than not, that local grid backup likely came in handy last night, either augmenting or fully supplanting power from the grid at some point.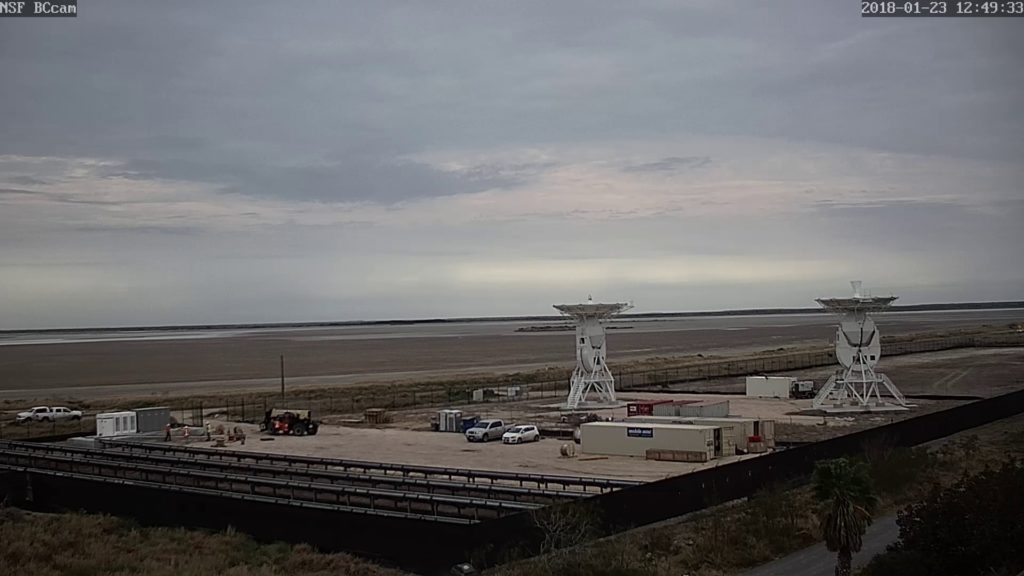 Check out Teslarati's newsletters for prompt updates, on-the-ground perspectives, and unique glimpses of SpaceX's rocket launch and recovery processes.