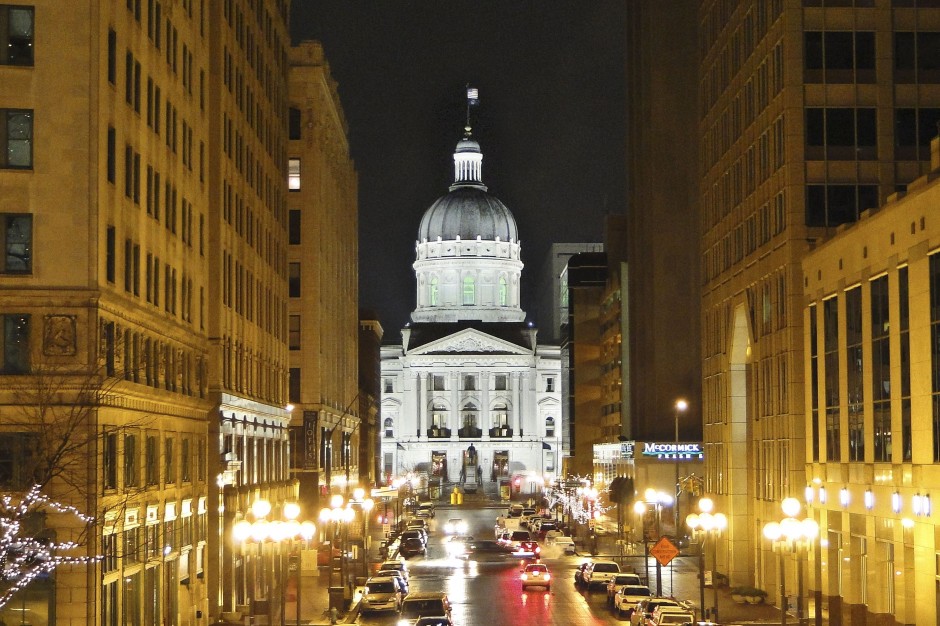 A bill in the Indiana legislature allegedly written and sponsored by General Motors would amend the current law in that state to prohibit any automobile manufacturer from holding a dealer's license after December 31, 2017. Unlike other states where Tesla is currently forbidden to sell its cars direct to consumers. Tesla already does so legally in Indiana. The law would turn back the clock and strip Tesla of that ability. Last week, Tesla sent this e-mail to customers in the Hosier State.
Tesla Owners and Enthusiasts
We need your help. Yesterday (2/18), the Indiana Senate Committee on Commerce & Technology held a hearing on a bill that would shut down Tesla in the state. Authored and pushed by General Motors, HB1254 with amendment 3 would prohibit any manufacturer from being able to hold a dealer license after December 31, 2017.
Existing law allows ANY manufacturer to apply for a dealer license without the use of independent franchised dealers. Despite having a lawfully granted license to sell Tesla vehicles directly since 2014 at the Fashion Mall at Keystone; despite contributing over $42 million to the state through the purchase of parts and components from Indiana suppliers; and despite plans underway to construct a 26,000 square foot Tesla Service facility that will employ approximately a dozen Indiana residents and serve our customers, GM is pushing the Senate Committee to shut out Tesla.
Here's how you can help: please contact your local Senator – and if you live in one of the districts covered by any of the following Committee members, we urge you to reach out and let them know they should not shut out Tesla. You can find your Indiana legislators here.
Staunch Tesla supporter Bonnie Norman has taken to Twitter to denounce the proposed legislation.
Wonder what I'm upset about in #Indiana & why I'm directing tweets at @mtbarra and @GM? Hey @FTC, pay attention! pic.twitter.com/HamwYWApfA

— Bonnie Norman (@bonnienorman) February 21, 2016
Are you one of those people who think that a few lonely voices crying in the wilderness can't make a difference?
This is a perfect opportunity for participatory democracy. If you live in Indiana, or know someone who does, now is the time to bombard state representatives and ask them to quash this outrageous piece of legislation. There is also nothing wrong with shining a spotlight on General Motors. Write to Mary Barra personally and tell her you will not do business with General Motors so long as it uses its political muscle for such nefarious purposes.
The American taxpayers bailed out GM so they could pull these sorts of shenanigans? Any way you can think of to hold General Motors accountable, on FaceBook or in the press would help.
Photo credit: Indiana Public Media