Tesla rebuilder and the man behind Electrified Garage, Rich Rebuilds, recently shared the story of how a totaled Model 3 Long Range Dual Motor All-Wheel Drive was rebuilt for a fraction of the cost of a new vehicle with relatively minor repairs.
The car was originally purchased by Rich through Insurance Auto Auctions (IAA), which sells damaged vehicles for discounted prices, giving those with the time and resources an opportunity to purchase a salvaged Tesla for a considerably reduced price. Rich bought the Tesla Model 3 Dual Motor Long Range All-Wheel Drive with 3,841 miles for $17,000, and although IAA listed it as "non-running", he was able to get the battery to charge and the vehicle to boot up.
Rich then sold the Model 3 for $19,000 to his friend Chad who simply needed a vehicle to satisfy his daily 200+ mile of work commute. "I didn't really need a Tesla, but I wanted one."
Chad started the project by listing every part he needed for the rebuild, along with their prices. He sent Tesla an email that included an attached spreadsheet that listed all of the parts needed for the rebuild. Chad noted that Tesla was selling some parts for cheaper than competitors on eBay. He told a story of a bracket selling between $70 and $80 on eBay that he eventually purchased directly from Tesla for $1.80.
After receiving all of the parts and assembling the vehicle back together, Chad's final test was to see if the battery was fully functional by Supercharging the car. After plugging it in at the local Supercharger station, Rich's friend was powering his Tesla Model 3 and getting charge speeds peaking at 426 miles per hour, confirming his project to be a successful one.
The completely rebuilt Tesla Model 3 Dual Motor All-Wheel Drive looked the part, featured the most recent V10 update, and had less than 4,000 miles on its odometer. The purchase price of $19,000, along with the $6,100 in parts brought his grand total to $25,100, not including the labor he put into the rebuild project. In comparison, the same vehicle purchased brand new from Tesla would have set Chad back $49,990 before incentives.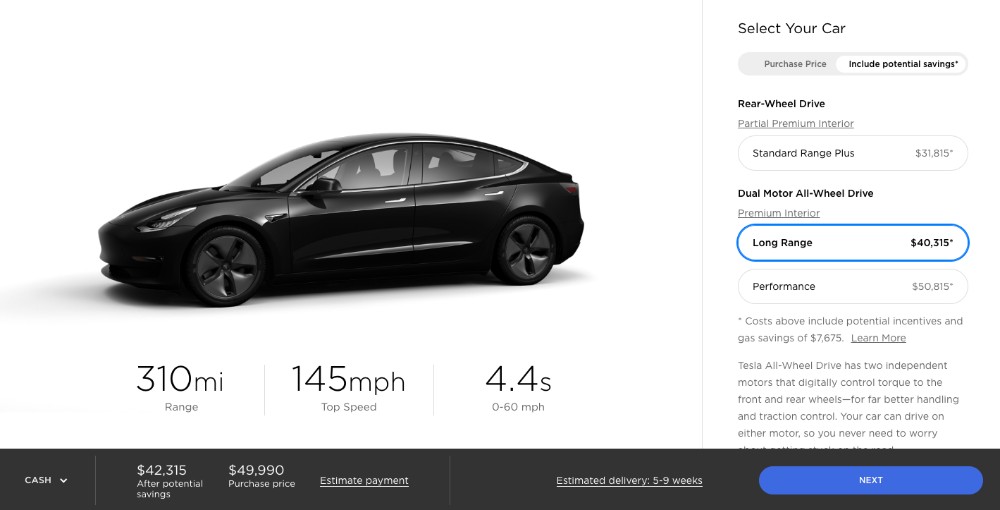 The accessibility of replacement components from Tesla and its surprisingly affordable prices bodes well for the average DIYer who's looking to make repairs to their all-electric car. This is especially the case as Tesla vehicles become increasingly more prevalent on everyday roads and the number of accidents increases.
Watch Rich Rebuilds' video of a Tesla Model 3 Long Range Dual Motor All-Wheel Drive being rebuilt from totaled to functional for a fraction of the cost of a new vehicle.