Elon Musk tweeted that progress is being made with securing political support for The Boring company after 'promising conversations with @MayorOfLA (Eric Garcetti) regarding tunnel network'.
Gaining support of leading political figures, especially from Los Angeles city Mayor Eric Garcetti, would set a high water mark for the upstart company and stimulate laggard cities that might not otherwise be as supportive of the proposed underground transportation network.
Promising conversations with @MayorOfLA regarding tunnel network that would carry cars, bikes & pedestrians. Permits harder than technology. https://t.co/0dxrXBOOWy

— Elon Musk (@elonmusk) June 18, 2017
The tweet does not signify an official statement of support for the network, but rather seems to be a foot in the door for Musk and the team at The Boring Company which seeks to secure permits for tunneling outside of Hawthorne, home to SpaceX HQ.
ABC 7 reporter Adrienne Alpert hinted that there 'could be an express train to Union Station to [Los Angeles International Airport]' after a talk with Mayor of Los Angeles Eric Garcetti. The interview with the Mayor also touched on his plans to create a Silicon Valley of the South in LA while land in the area is still relatively cheap.
There could be an #express train @unionstationla to @flyLAXairport–Here's @MayorOfLA @ericgarcetti on #Newsmakers. #WATCH 11AM Sun @ABC7 pic.twitter.com/zJAFTge2VO

— Adrienne Alpert (@abc7adrienne) June 17, 2017
Musk noted in his tweet that the permitting process was more complex than the actual technological improvements the company was looking to make with boring.
The Greater Los Angeles area is admittedly one of the more complex areas in the world that Musk's The Boring Company will have to navigate when it comes to regulatory approval. The densely packed cities, powerful residents, fears over instability of the ground in the event of an earthquake, and concerns over what would happen to upwards of 30 tunnels in close proximity in an earthquake contribute to the problem. Time will tell what effect the permitting complexity and delays will have on the project, though today's tweet demonstrates Musk's positive outlook for the project and his willingness to continue pushing forward.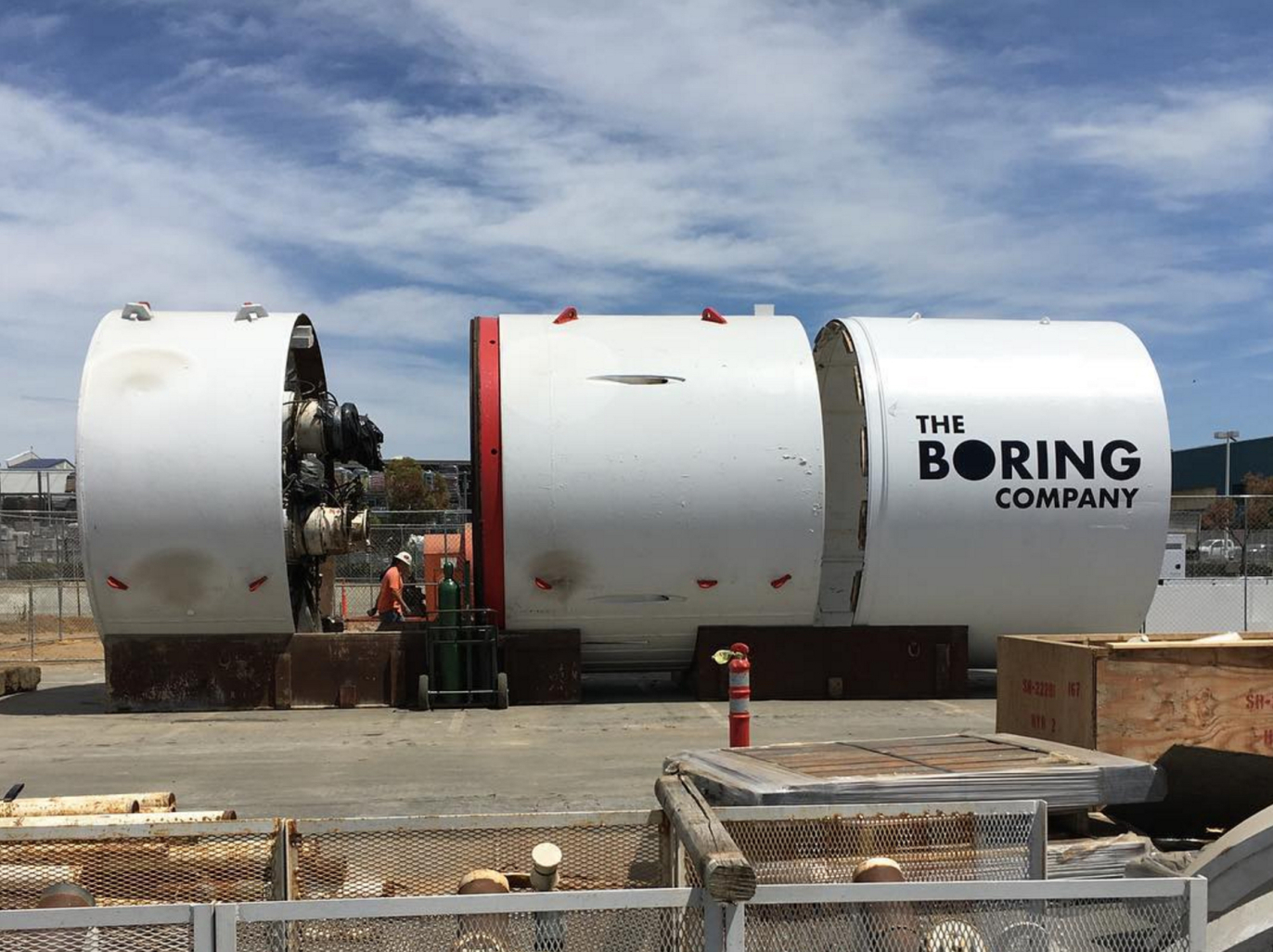 Musk shared a video at TED2017 demonstrating his plan to create a multi-layer high-speed tunnel infrastructure to support mobility by way of electric skates and Hyperloop tubes. The serial tech entrepreneur envisions loading docks wherein vehicles would simply pull into the skate, get lowered into the tunnel network, and be sent along a slot car-like track at speeds of 200 km/h ( 124 mph). The Boring Company's tunnel network won't simply alleviate surface congestion, it will completely transform the way we move cars, people and freight, says Musk.