Major SpaceX customer Iridium has set an official target date for its eighth and final Iridium NEXT launch, expected to fly on a flight-proven Falcon 9 Block 5 booster as early as December 30th.
With Iridium-8 now tentatively on SpaceX's launch manifest, the company's West Coast schedule appears to have stabilized with two more orbital missions before the end of 2018 – Spaceflight Industry's SSO-A rideshare mission will aim for the second half of November while Iridium-8 will likely be the last global launch of 2018 if it sticks to its December 30 target.
It's taken awhile, but finally have a schedule for the final launch #8 of Iridium NEXT! 8:38am pst on December 30th – we'll have the satellites, SpaceX assures us the flight proven rocket will be ready, and VAFB is ready to ring in the New Year with us! #ThePartyWillBeEpic pic.twitter.com/vQPPeSKm0P

— Matt Desch (@IridiumBoss) October 18, 2018
Iridium CEO Matt Desch was happy to offer a few additional details after tweeting Iridium-8's targeted launch date and confirmed that – despite original estimates to the contrary – the mission would launch on flight-proven Falcon 9 booster B1049.2. He also stated that the booster would attempt to land on SpaceX drone ship Just Read The Instructions after launch, passing up a Return-to-Launch-Site (RTLS) recovery at the freshly-coronated Landing Zone 4 (LZ-4) due to the significant weight and suboptimal trajectory of Iridium's payload.
Barring unexpectedly heavy payloads, high-energy orbits, or new launch contracts, it's probable that Iridium-8 will be the company's last drone ship rocket recovery on the West Coast for at least a year, if not longer. The only unknown is whether SpaceX needs to or is able to launch during harbor seal pupping season, lasting from March to June – if that environmental concern can be sidestepped or altogether avoided, there may be no reason for Just Read The Instructions to remain in California when the drone ship could instead move to Florida and immediately facilitate faster launch cadence or support Falcon Heavy missions that could benefit from multiple booster landings at sea.
According to CEO Elon Musk and other executives, SpaceX is already building a third autonomous spaceport drone ship (ASDS) for the same reasons, to be named A Shortfall of Gravitas (ASOG) upon completion. Earlier this summer, Musk stated that the new vessel could be completed as early as summer of 2019, although he has since also stated that the first full BFR launches may take place on a floating platform somewhere off the coast of the US, increasing the probability of SpaceX delaying ASOG's construction to allow for future use as both a launch and landing platform.
Probably ships next summer

— Elon Musk (@elonmusk) July 28, 2018
Triple booster reuse on the horizon
Returning to SpaceX's Q4 2018 Vandenberg launch manifest, its launch of Spaceflight Industry's SSO-A rideshare mission is expected to occur sometime next month and will likely be SpaceX's second-to-last launch before the year is out. Notably, SpaceX executive Hans Koenigsmann recently suggested that SSO-A may end up playing host to the company's first attempt to launch the same Falcon 9 booster three times. All previous Falcon 9 reuses have been the rockets' second launches and typically saw SpaceX expend the booster in the ocean rather than recover it and attempt refurbishment for a third launch.
Falcon 9 Block 5, however, included a huge number of upgrades to the rocket's overall stamina and reusability, theoretically raising the number of potential flights per booster from 10-100. Examined generally, moving from two to three flights per booster may seem inconsequential. The reality, however, is that the first true confirmation of the success or failure of SpaceX's Falcon 9 Block 5 upgrade will be whether a Block 5 booster is able to safely complete three missions and do so with relative ease.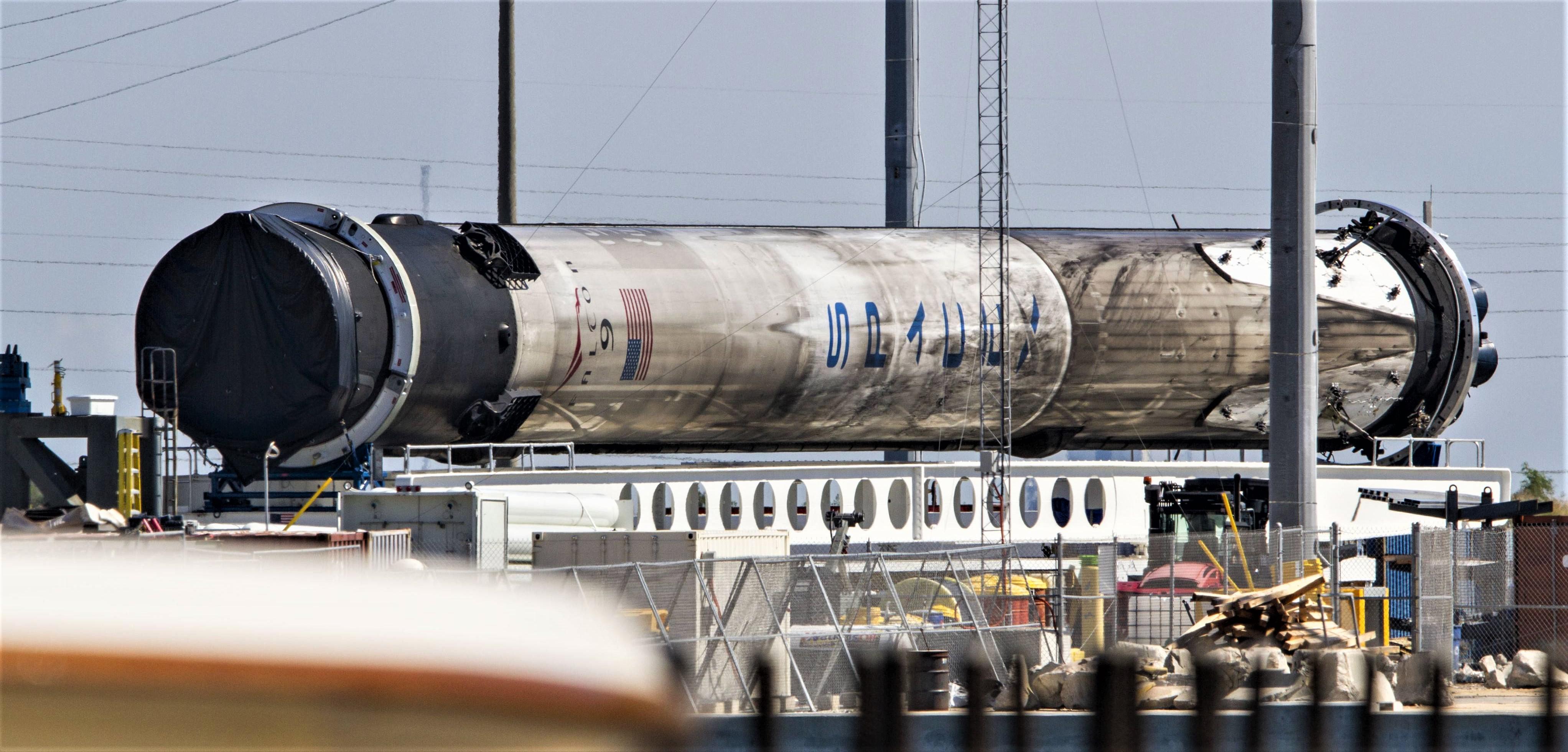 As SpaceX technicians and engineers gradually gain confidence with the new rocket iteration, debuted less than six months ago, the focus will eventually move from cautiously methodical design validation to rapid booster turnaround, eventually culminating in something approximating the 24-hour first stage reuse Musk challenged his company to achieve before 2019 is out. Ultimately, the third launch of a single Falcon 9 Block 5 booster will be the biggest step yet towards SpaceX's ultimate goal of rapidly and affordably reusable orbital-class rockets.
---
For prompt updates, on-the-ground perspectives, and unique glimpses of SpaceX's rocket recovery fleet check out our brand new LaunchPad and LandingZone newsletters!