SpaceX has revealed a new and mysterious reason to delay its own rocket launch: something called "constellation optimization."
Known as Starlink 2-4, the mission is now scheduled to launch a batch of 51 Starlink V1.5 satellites to a semi-polar Earth orbit no earlier than (NET) 8:15 am PST (16:15 UTC) on Sunday, January 15th. That represents a big shift in launch timing, as more recent attempts were aiming to lift off around 7-8 pm. A significant time change often implies that a launch is targeting a completely different destination, but data provided by SpaceX suggests that that's not the case, raising more questions.
Starlink 2-4 is not new to launch delays. Originally scheduled to launch in November 2022, unspecified issues with the rocket caused SpaceX to indefinitely delay the mission. Launches for NASA and an Israeli company then took precedence, pushing Starlink 2-4 into early 2023. SpaceX announced a target of January 9th, but that attempt was called off by poor weather in the Pacific Ocean, where the mission's Falcon 9 booster is scheduled to land.
SpaceX then delayed the mission from January 10th to the 11th "to take a closer look at data from second stage." On January 11th, SpaceX delayed the mission to January 14th "to allow additional time for pre-launch checkouts." Less than four hours later, SpaceX delayed the mission again, settling on the current January 15th target and debuting "constellation optimization" as a rare new cause of launch delays.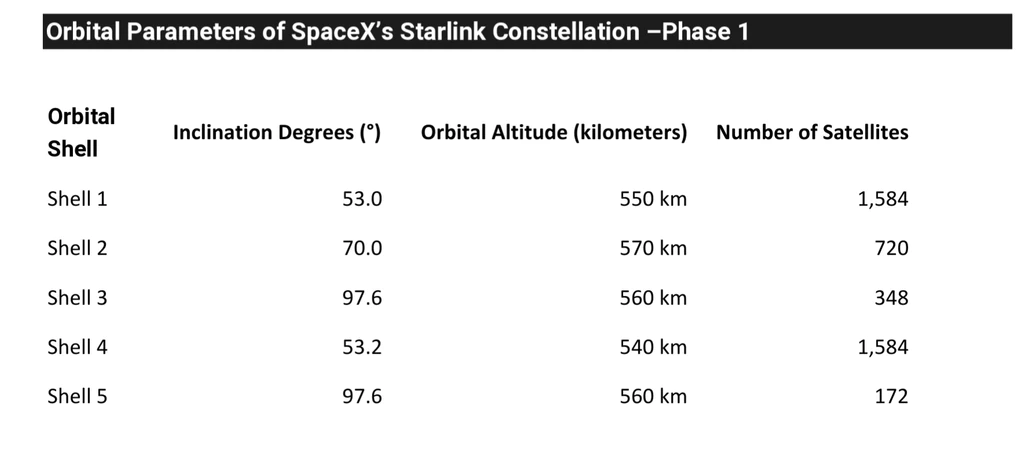 Logical speculation suggested that constellation optimization – combined with the major timing change – could have referred to a decision to launch Starlink 2-4 to a different orbital shell. SpaceX's Starlink Gen1 constellation has five distinct shells, and the company's Vandenberg Space Force Base (VSFB), California pad can theoretically launch to all of them. SpaceX's Starlink V1.5 satellites are also theoretically identical, meaning that any satellite can launch to any shell and do its job without issue.
However, updated orbit data (Two Line Elements or TLEs) disseminated by SpaceX shows that Falcon 9 is still scheduled to launch Starlink 2-4 to a nearly identical orbit and thus the same Group 2 shell as before. "Constellation optimization" could instead refer to changing which planes the same Group 2 satellites end up at, tweaking where and when their added coverage will be felt most by Starlink internet users.
Next Spaceflight reports that Starlink 2-4 will use Falcon 9 booster B1075, marking the second time the company has debuted a new Falcon booster on an internal mission. Up until very recently, new Falcon boosters were almost always reserved for NASA or the US military, SpaceX's most conservative customers. But SpaceX's program of Falcon booster reuse has become so successful and so routine that even NASA and the military appear to be ambivalent about taking advantage of the first launch of a new Falcon 9.
B1075 will attempt to land on drone ship Of Course I Still Love You (OCISLY) around 662 kilometers (411 mi) southwest of California, off of Mexico's Baja Peninsula. SpaceX will broadcast the launch and landing live, beginning around 8:13 am PST (16:13 UTC) on Sunday if the mission can avoid further delays.