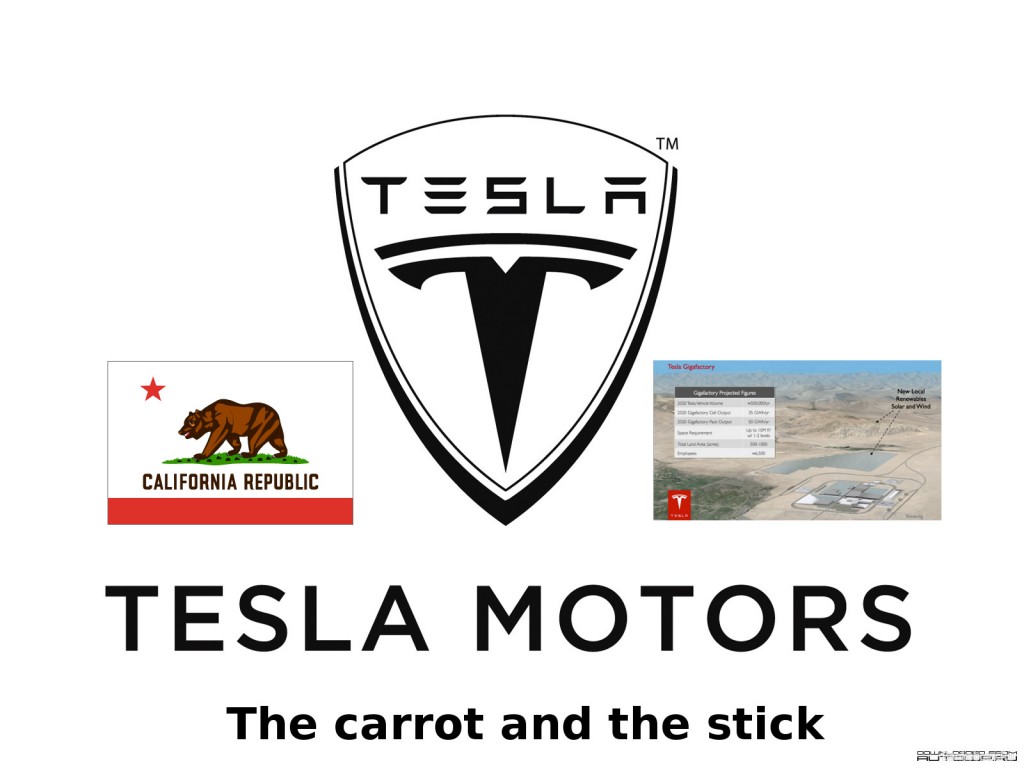 Carmakers are going to hit the roof when they find out that the state of California is trying to loosen its Tesla environmental policy. Environmentalists are already on the war path.
California to relax Tesla environmental policy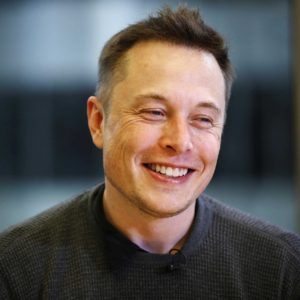 According to the LA Times, Ted Gaines, a Republican Senator representing the Sacramento suburb of Rocklina, feels Tesla Motors should get a break from being exempt from some of the environment rules in the state. Sen. Gaines co-authored the bill with Senate President Pro Tem Darrell Steinberg (D-Sacramento). Notice how more and more of these bills are co-sponsored by both parties?
The Tesla environmental policy incentive package being discussed is designed to lure Tesla Motors into build its Gigafactory in California. Tesla has been dangling its Gigafactory carrot-on-a-stick in front of a few neighboring states, mainly, Nevada and Arizona. The tactic is simple and has already moved Arizona to start talking about Tesla selling directly, a state staunchly opposed to it, backed by the automobile dealership association.
The Californian Tesla environmental policy
According to Sen. Ted Gaines: "It would help them speed the process" He was quoted saying this after a meeting last Friday with Tesla officials at the company's Palo Alto headquarters. The plan is gaining traction with the office of Gov. Jerry Brown, who is looking into granting the automaker waivers for significant portions of the California Environmental Quality Act. The California Tesla environmental policy tax break could be as much as $500M. We are sure Tesla is waiting to see how other states will counter that bid. In the meantime, this is about 10% of the project's total cost, according to Gaines.
Environmentalists are crying foul, saying no manufacturer, regardless of the economic benefits should be allowed to pollute indiscriminately. We also wait to hear from BMW who has said repeatedly that the manufacturing of its all-electric i3 is carbon neutral.
Rushing policies to help the Tesla environmental policy
Musk said a quick environmental review was crucial to help getting the Gigafactory ready by 2017. The company released the following official statement: "Timing for the gigafactory is very important. So all five states in the running for the gigafactory need to demonstrate, among other factors, that they can help us deliver the factory on time." There you go. Tesla spells it out very clearly, the Tesla environmental policy should be eased.
So the question is, should California allow a special Tesla environmental policy to skirt some of its environmental responsibilities for the sake of the economy, or should California stick to its policy guns? It would risk seeing the gigafactories sprout in competing states. And if so, where will the line be drawn with other battery and electric vehicle (EV) makers? With a chronic budget deficit, the state of California is once again sitting between a rock and a hard place. Loosening the Tesla environmental policy would be a boon to the company, and maybe to the state.
Image source: Reuters
RELATED: Panasonic Tesla Sign off on Gigafactory