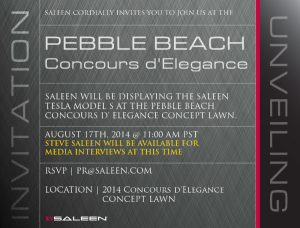 Monterey, CA – (August 13, 2014) Saleen Automotive Inc (OTCBB: SLNN) will be unveiling its highly anticipated all-electric Tesla Model S based vehicle at the 2014 Pebble Beach Concours d'Elegance. Spectators, Automotive Enthusiasts, and Media will
all have access to preview the new Saleen vehicle during the Sunday August 17th event. Additional details and images will be released shortly following this first ever viewing. As a first time public unveiling, the new Saleen vehicle will be on display on the Concept
lawn.
The Saleen FOURSIXTEEN
The Saleen FOURSIXTEEN concept is the first all-electric model by American supercar manufacturer Saleen Automotive. Utilizing the famed Tesla Model S, Saleen has artfully and technologically crafted a remarkable example of an electric drive supercar sedan.
Drawing on the same American exotic heritage that inspired the Saleen S7 supercar; the Saleen FOURSIXTEEN Model S details a comprehensive list of aerodynamic, performance and technological upgrades.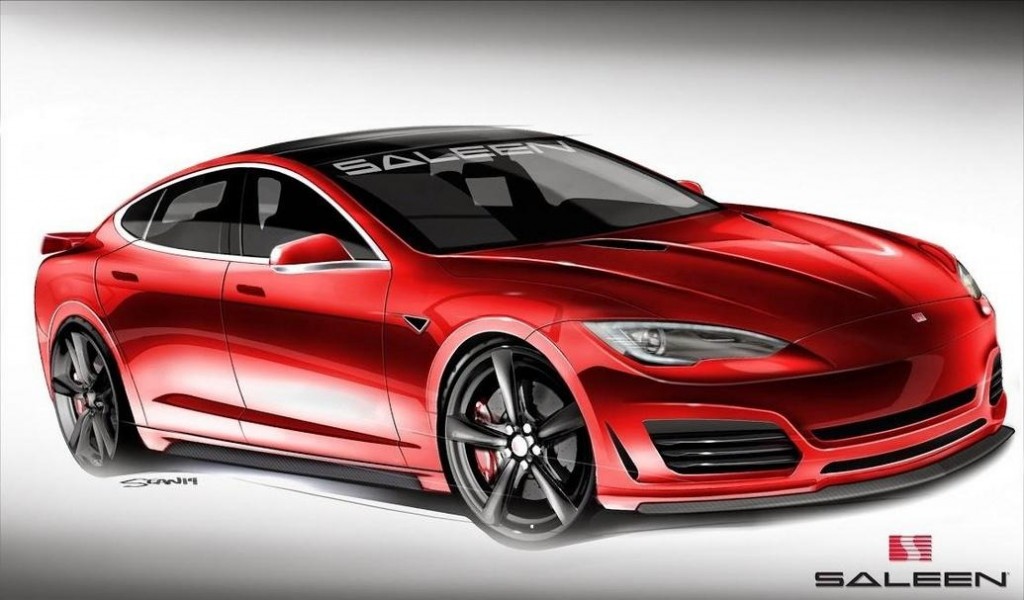 ###
About Saleen Automotive, Inc. Saleen is an American specialty manufacturer of high performance vehicles, technical performance parts, lifestyle accessories and apparel. Founder Steve Saleen has continually set the bar for automotive design and performance engineering in both street and racing applications. Saleen plans to utilize its existing strategic partnerships and dealer network to refine its design and engineering prowess, continue development of emerging automotive technologies, and expand its presence nationwide with a combination of automotive retail services, aftermarket parts and new vehicle sales to build significant long-term value. Learn more at www.saleenautomotive.com.
RELATED