Set to give a keynote speech on October 3rd at 2018's International Astronautical Congress (IAC), Hans Koenigsmann – SpaceX Vice President of Build and Flight Reliability – attended an impromptu talk one day prior, titled "From the University of Bremen to SpaceX".
Speaking before a small audience, the University of Bremen graduate and fourth employee to join SpaceX discussed his opinions of Falcon Heavy, BFR, and more, frankly relating how SpaceX intentionally chose to build Falcon Heavy on its own, going so far as to turn down funding reportedly offered by one or more US government agencies.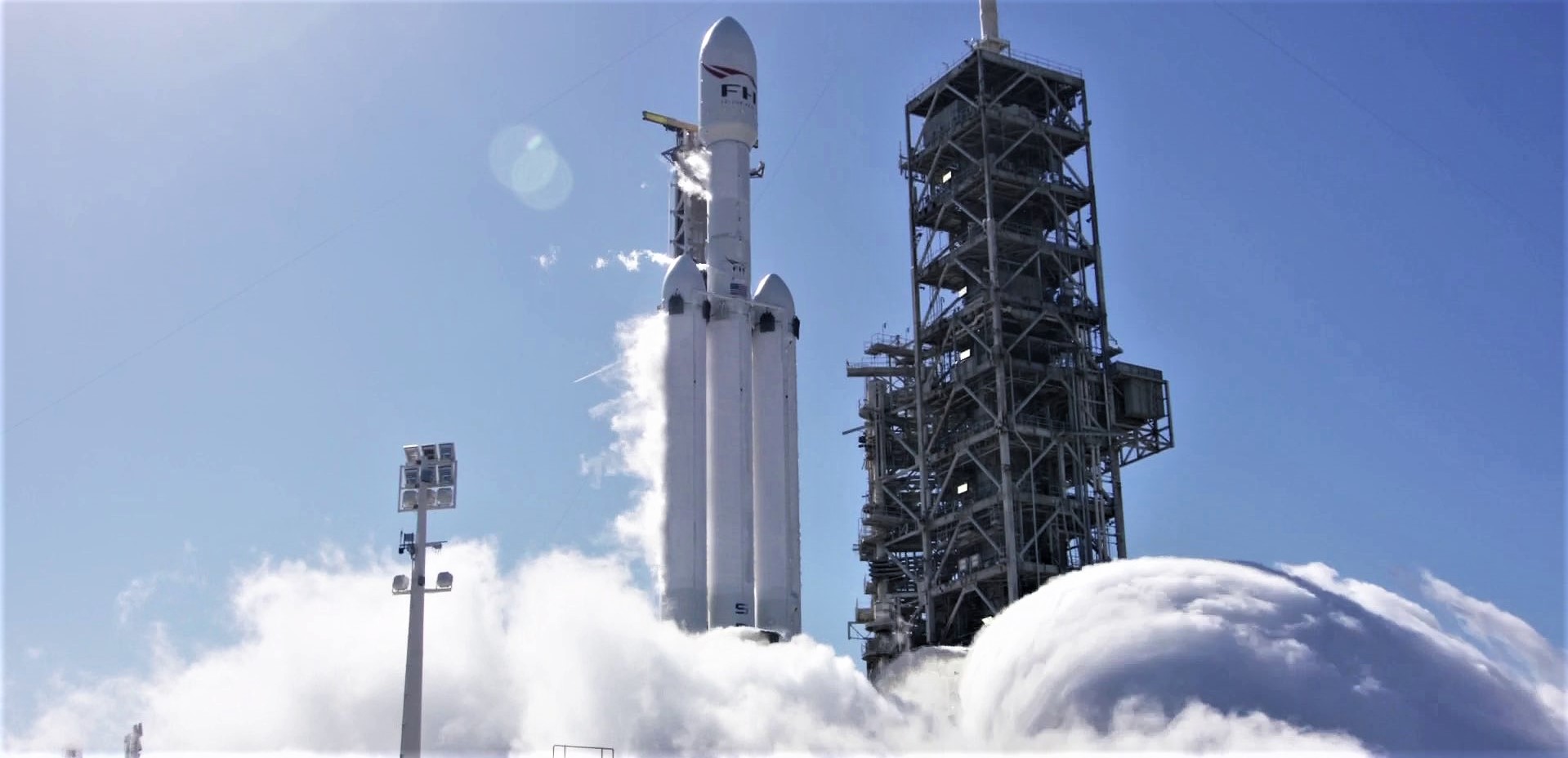 From Bremen to SpaceX (to Bremen)
Hopefully a sign of things to come for his 09:20 UTC, Oct. 3 keynote, titled "Reusability: The Key to Reliability and Affordability", Hans' precursor talk centered around the circuitous path that led him from University of Bremen to SpaceX, humorously describing how he "got bored of airplanes pretty quickly" after becoming an aerospace engineer. He quickly turned to space, hopping between a number of German smallsat projects that eventually led him to settle in the U.S. after flying there and back "at least 25 times".
Once in the US, he wound up working at spaceflight startup Microcosm – alongside now-president and COO of SpaceX Gwynne Shotwell – for several years before running into Elon Musk and almost immediately accepting the eccentric entrepreneur's SpaceX job offer in 2002. He has worked for SpaceX ever since and now spends a majority of his time managing and overseeing its BFR, Block 5, and Crew Dragon programs with a focus on systematically ensuring reliability. He touched on the company's BFR development program and pointed to the fabrication of massive composite structures as the single most pressing challenge facing SpaceX engineers and technicians.
Asked by an audience member about the apparent difficulty of developing the heat-shield segment of BFR's spaceship upper stage (BFS), Koenigsmann was quite confident that it would be a relatively easy aspect of the craft's development, making the argument that what really matters to the craft is overall heat transfer per unit of its shield. From a basic comparison of the area of a given heat shield and the spacecraft's mass at reentry, his lack of concern is probably warranted – a BFR spaceship's worst-case LEO reentry is likely to be less stressful than an average Space Shuttle reentry.
"Try [to not] get money from the government"
Perhaps most intriguing of all Koenigsmann's comments was an almost unprovoked segue into the US government's involvement in Falcon Heavy development. According to the SpaceX executive, the company was actually approached by "the government", with the unknown agency or agencies stating – in Hans' words – that they wanted to be a part of the rocket's development. According to Hans, SpaceX responded in an extremely unorthodox fashion: "we said, 'Nope! We just wanna build it, you can buy it when it's ready and we'll charge you for the service.'" He noted in the next sentence that funding was the primary lever on the table:
"It's a great position to do this, you gotta find the money, you gotta know people that have money and are willing to invest in your company, and [SpaceX has] been lucky enough to know some of those people." 
In other words, when given an opportunity to either rely on government funding or some other source of capital for a given R&D project, SpaceX – or at least Hans Koenigsmann, VP of Reliability – would apparently recommend the latter option in almost all cases. Again, without being prompted, he elaborated on his feelings about funding sources, culminating in a statement that is simply profound coming from an executive in the aerospace industry. The following quote is unabridged and straight from Hans himself:
"You need to [try to not] get money from the government, otherwise the government will tell you what to build and how to build it… they will tell you how to build this and that's just not always – I mean for some things it's the best to do, but in others it's actually not."
This sentiment could suggest that SpaceX will seek to prioritize private funding sources for the development of future vehicles like BFR's rocket and spaceship, although there is plenty of room for interpretation in Hans' IAC 2018 comments. SpaceX currently maintains strong and productive relationships with both NASA and the USAF, primarily centered around the company's $2.6B fixed-price contract for the development and operation of Crew Dragon.
Watch and listen to Hans Koenigsmann's full presentation below.
---
For prompt updates, on-the-ground perspectives, and unique glimpses of SpaceX's rocket recovery fleet check out our brand new LaunchPad and LandingZone newsletters!