According to an August 20th update from the US Air Force's Space and Missile Systems Center (SMC), SpaceX's next dedicated USAF launch – the third completed GPS III spacecraft – has slipped one month and is now scheduled no earlier than (NET) January 2020.

Known as GPS III Space Vehicle 03 (SV03), SpaceX's next US military launch will follow just a few months after United Launch Alliance (ULA) is set to launch GPS III SV02, scheduled to lift off at 9am EDT, August 22nd. SpaceX kicked off the lengthy GPS III launch campaign in December 2018, successfully placing the ~3900 kg (8600 lb) communications and geolocation spacecraft into a transfer orbit. The mission also marked SpaceX's first intentionally expendable Falcon 9 Block 5 launch, a trend that may or may not continue with the company's next GPS launch.
Known as GPS Block IIIA, SV01-03 are the first three of a batch of 10 spacecraft total, produced by Lockheed Martin for an anticipated cost of roughly $600M apiece. The US Government Accountability Office (GAO) expects [PDF] little to no cost savings per unit for Block IIIA's follow-up, Block IIIF, in which 22 additional GPS III spacecraft will be built to fully upgrade the military's GPS constellation. GAO estimates that those 22 satellites – likely to also be built by Lockheed Martin – will cost an incredible $12B, or ~$550M apiece.

On the scale of the US military's woefully inefficient space procurement apparatus, ~$600M per satellite is sadly a pretty good deal. Two equally modern USAF satellite acquisition programs – the Advanced Extremely High Frequency (AEHF) and Space-Based Infrared System constellations – have both surpassed their initial cost estimates by more than a factor of two. Over the entire program, GAO estimates that six AEHF satellites no less than $3 billion each, while SBIRS is in even worse shape with six new satellites expected to cost $3.2 billion apiece.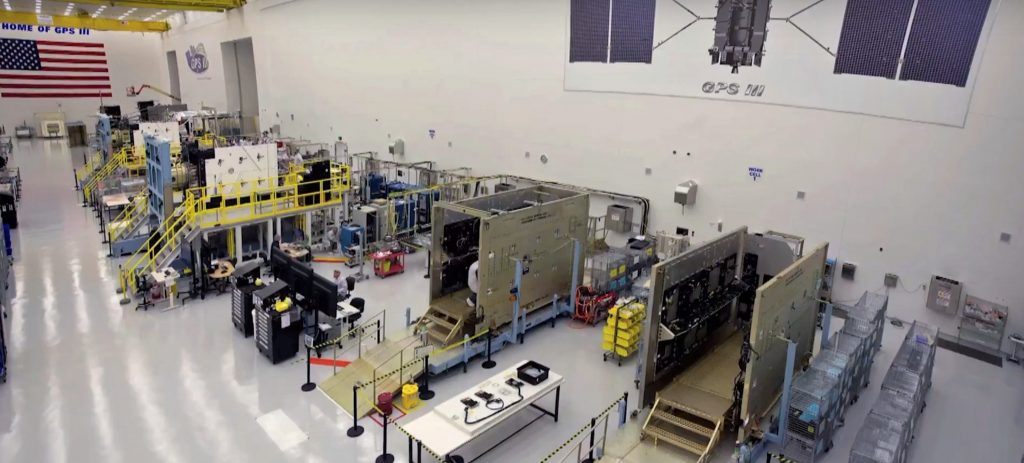 Meanwhile, the Raytheon-built 'OCX' ground systems needed to take advantage of the ~$19B GPS III satellite upgrades has been just as much of an acquisition boondoggle, nearly doubling in cost over the last few years, bringing its final cost to no less than $6.2B after years of delays. All told, completing the upgraded GPS III constellation can be expected to cost a bare minimum of $25B. This cost doesn't even include launches, but the cost of launching all the spacecraft is – in a rare instance – going to be a small fraction of the overall acquisition, perhaps $3-4B for all 32 satellites.
Regardless of the nightmarish costs and general inefficiency, Lockheed Martin and the USAF continue to slowly march towards initial GPS III operability. August 22nd's ULA launch and January 2020's SpaceX launch will take significant steps towards that capability, and will – with any luck – be followed by an additional two Falcon 9 GPS III launches in 2020. Six of ten IIIA satellites have already had launch contracts awarded, five of six of which were awarded to SpaceX.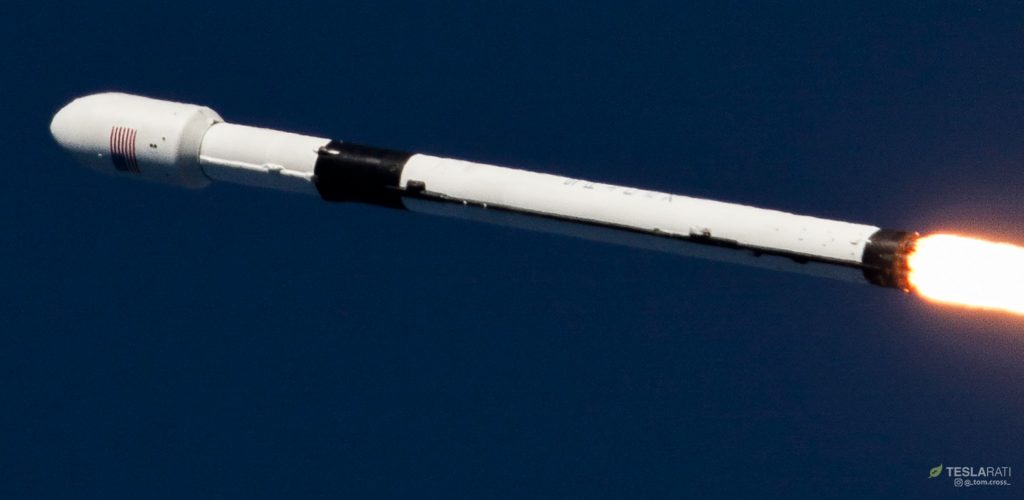 End-of-year fireworks
GPS III SV03's slip from December 2019 to January 2020 comes as plans for an ambitious final quarter have begun to take shape for SpaceX. Oddly, SpaceX is currently going through more than two months of downtime between its most recent launch (AMOS-17, August 6th) and its next mission (Starlink 1, NET late October). This will be the longest SpaceX has gone without launching since a catastrophic Falcon 9 failure grounded the company's launch operations from September 2016 to January 2017.

By all appearances, customers' payloads just aren't ready, while SpaceX's own Starlink constellation team is hard at work updating the satellite design and preparing for two back-to-back launches as early as October and November, potentially placing 120 high-performance satellites in orbit.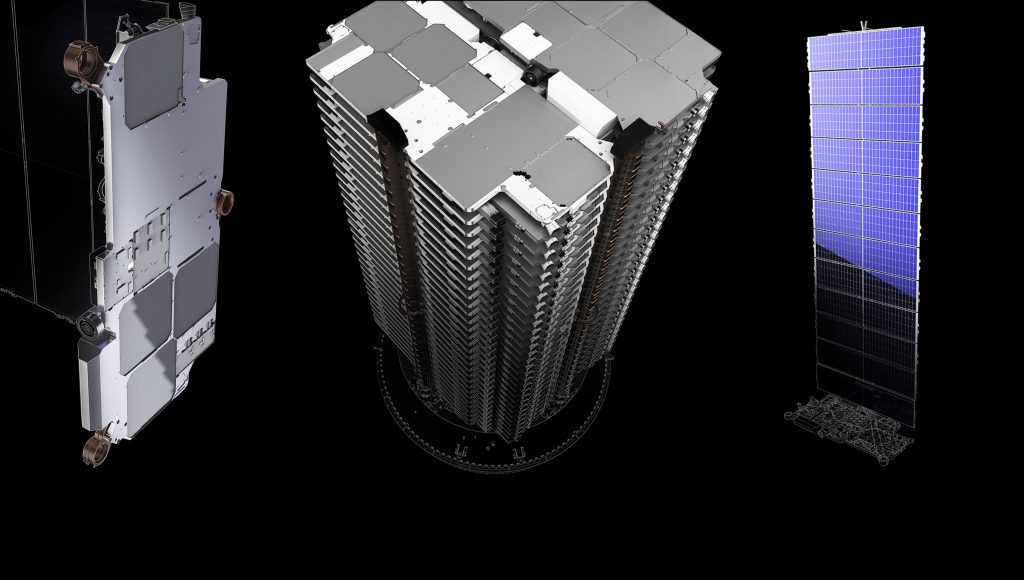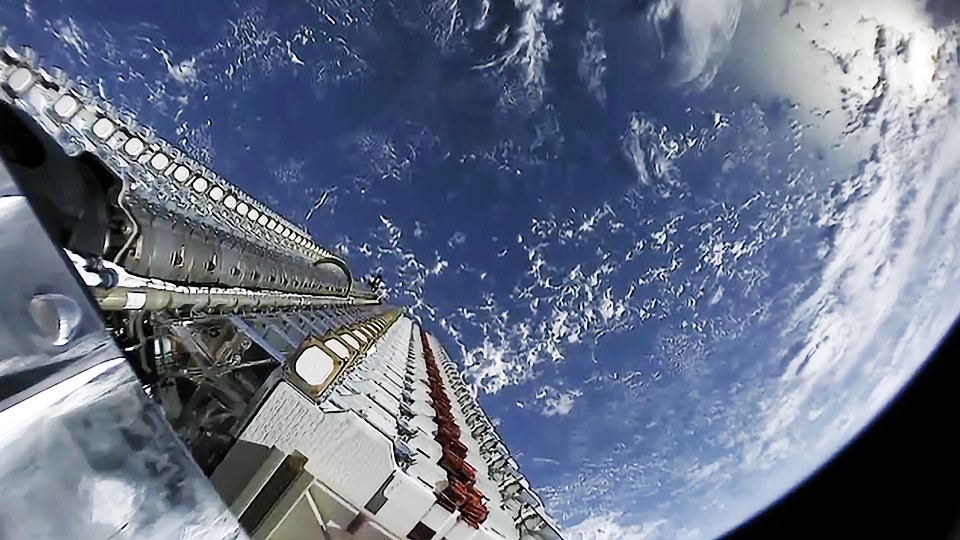 Aside from two Starlink launches scheduled in late-October and November, SpaceX has at least six other missions that could potentially launch in Q4 2019.
---
| | |
| --- | --- |
| Launch | Date (No Earlier Than) |
| Starlink 1 | October 17th |
| Starlink 2 | November 4th |
| Crew Dragon – In-Flight Abort | November 11th |
| ANASIS-II – South Korea | November – TBD |
| JCSat-18/Kacific-1 | November – TBD |
| Cargo Dragon CRS-19 | December 4th |
| Sirius XM-7 (SXM-7) | Q4 2019 – TBD |
| Crew Dragon – Demo-2 | December – TBD |
---
A lack of updates from Sirius XM and the fact that Crew Dragon's Demo-2 launch will rely entirely upon the successful completion of its prior In-Flight Abort (IFA) mean that both will very likely slip into 2020. The remaining six launches, however, have a very decent chance of launching in 2019, assuming everything goes perfectly during satellite, Falcon 9, and launch pad pre-flight preparations.

SpaceX has successfully completed six launches in three months several times before, so six launches in Q4 2019 is entirely achievable, even if a pragmatist would do well to expect additional delays into 2020.
Check out Teslarati's newsletters for prompt updates, on-the-ground perspectives, and unique glimpses of SpaceX's rocket launch and recovery processes.