SpaceX has gone to unique lengths for the third launch of its Falcon Heavy rocket and made an exhaustive webpage dedicated to the mission, reviewing its importance to SpaceX and the United States and discussing most of its 23 manifested spacecraft.

Known as the US Air Force's Space Test Program 2 (STP-2) mission, Falcon Heavy Flight 3 will be a critical pathfinder for the US military's systematic utilization of both Falcon Heavy and its flight-proven boosters.
The STP-2 mission will be among the most challenging launches in SpaceX history with four separate upper-stage engine burns, three separate deployment orbits, a final propulsive passivation maneuver and a total mission duration of over six hours. [It] will demonstrate the capabilities of the Falcon Heavy launch vehicle and provide critical data supporting certification for future National Security Space Launch (NSSL) missions. In addition, [the USAF] will use this mission as a pathfinder for the [military's systematic utilization of flight-proven] launch vehicle boosters.

SpaceX, April 2019
SpaceX offers a very effective summary of the various challenges presented by Falcon Heavy's STP-2 mission and third launch. It's as challenging as it is for one very specific and largely artificial reason. All the way back in 2012, the USAF contracted the launch to give SpaceX a low-risk opportunity to demonstrate specific capabilities the military branch requires before they certify a given rocket to launch high-value payloads. Originally intended to fly STP-2 in mid-2015, Falcon Heavy suffered almost five years of delays during its development, caused by a combination of unexpected technical difficulties and two catastrophic Falcon 9 failures in 2015 and 2016.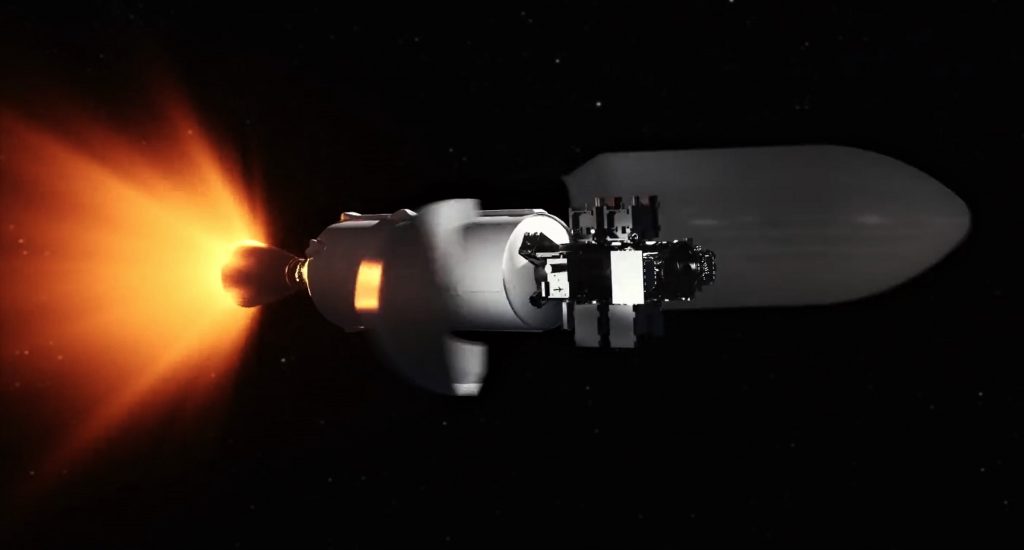 After spending the whole of 2017 gradually catching up on delayed customer launches, SpaceX successfully conducted Falcon Heavy's launch debut on February 6th, 2018. Four months later, the Air Force announced that it had completed the SpaceX rocket's preliminary certification and awarded the company a $130M launch contract for AFSPC-52, a classified military satellite. According to documents describing the mission, the satellite weighs approximately 6350 kg (~14,000 lb) and needs to be placed into a geostationary transfer orbit (GTO) measuring 35,188km X 185km (21,850 mi X 115 mi).

Conveniently, Falcon Heavy's commercial launch debut saw the massive rocket deliver the communications satellite Arabsat 6A – weighing ~6450 kg (~14,200 lb) – into an extremely high GTO, almost 90,000 km X 330 km (56,000 mi X 205 mi). In simpler terms, Falcon Heavy Flight 2 was an almost perfect demonstration that SpaceX is more than capable of successfully launching AFSPC-52, a milestone that could come as early as H2 2020.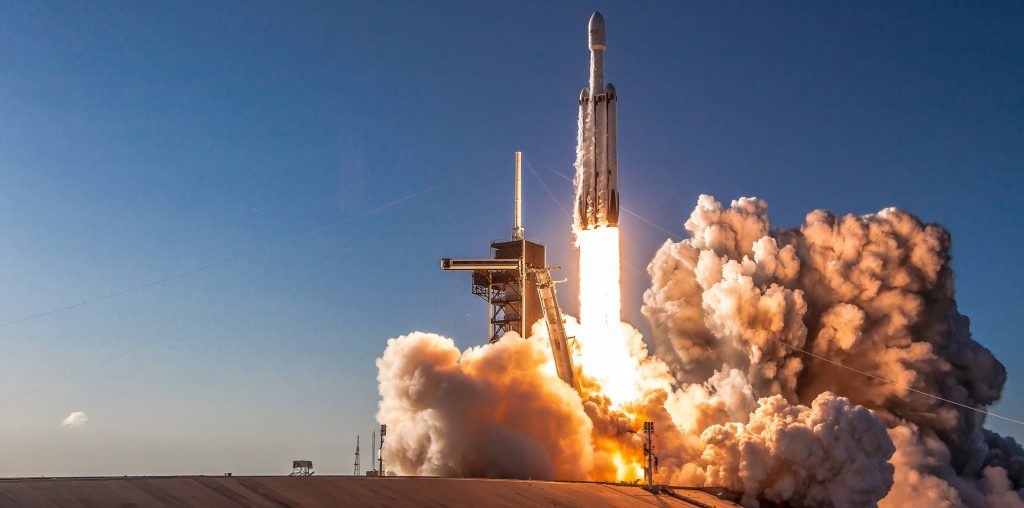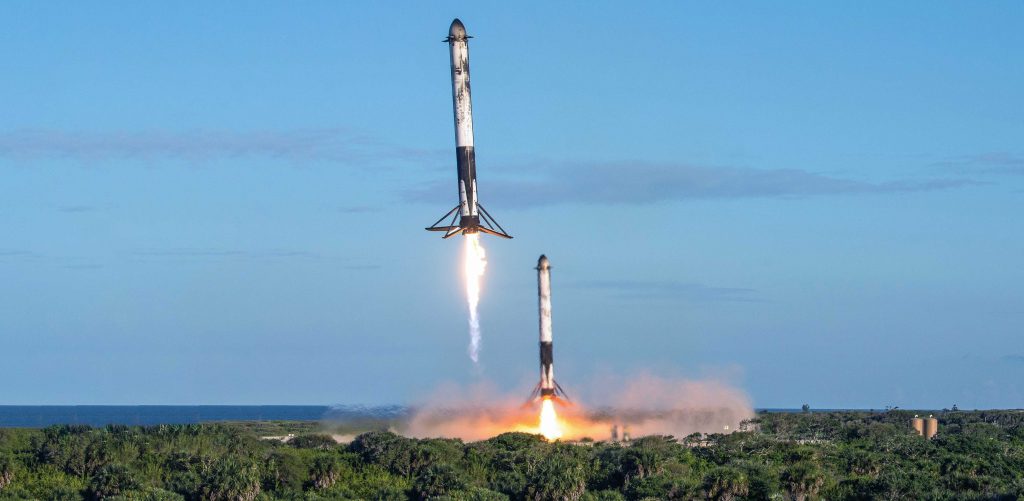 The STP-2 mission should help to boost the US military's confidence in Falcon Heavy even further. The mission is comprised of 23 separate satellites from a dozen or so different groups, ranging from a NOAA weather satellite constellation to a NASA-built atomic clock. The purpose of such a varied range of payloads is to have SpaceX's Falcon upper stage (S2) place three separate sets into three distinctly different Earth orbits, a challenge that will require the rocket to ignite its Merlin Vacuum engine four times and survive in space for more than six hours.

SpaceX has been testing this critical long-coast technology since at least February 2018, when Falcon Heavy's debut included a six-hour coast of the upper stage to send a Tesla Roadster on an Earth escape trajectory. SpaceX completed that test successfully and said Roadster is now orbiting the sun on a trajectory that regularly reaches beyond the orbit of Mars. SpaceX has continued to test the longevity of its universal Falcon upper stage, including a handful of on-orbit demonstrations after completing customer missions.
Aside from opening the door for new areas of competition in military launch procurement, successfully proving the long-coast capabilities of the Falcon upper stage will also mean that SpaceX can offer them commercially. Military launches often require long coasts in order to get spacecraft to their operating orbits as quickly as possible, typically involving an upper stage burning at the top of a transfer orbit to circularize said orbit. This capability can also be of significant value to non-government customers, however, as the faster a satellite can get to its operational orbit, the faster its owner can start using it to generate revenue. Traditionally, most commercial geostationary communications satellites are sent to transfer orbits, raising one end of the orbit (apogee) but leaving the low end (perigee) in low Earth orbit. Satellites then use their own propulsion systems to circularize their orbits before they can begin commercial operations.

It's safe to assume that SpaceX is interested in commercially offering services like those above to make Falcon Heavy even more competitive with the likes of ULA's Atlas/Delta/Vulcan rockets and Arianespace's Ariane 5 and Ariane 6. The US military will almost certainly be the anchor customer, but a reliable upper stage with long-coast capabilities may one day allow Falcon Heavy to routinely launch commercial satellites directly into circular orbits or send flagship NASA spacecraft into deep space. But first, STP-2. According to Taiwan space agency NSPO, involved in the mission through their Formosat-7 constellation (also known as NOAA's COSMIC-2), Falcon Heavy could launch STP-2 as early as June 22nd.

SpaceX's dedicated STP-2 webpage can be viewed here.
Check out Teslarati's newsletters for prompt updates, on-the-ground perspectives, and unique glimpses of SpaceX's rocket launch and recovery processes.