On July 2nd, Twitter user Sideralmente (@astroperinaldo) spotted a sooty Falcon 9 Block 5 booster arriving at SpaceX's Pad 39A hangar facilities, currently operating as a sort of defacto refurbishment hub.

Likely a prelude to a near-term launch, SpaceX has several missions scheduled over the next few months. More likely than not, all of them will fly on flight-proven Falcon 9 boosters, now so common that launching new boosters has started to feel exceedingly rare and unusual. July 2nd's booster spotting is also a rare (albeit slightly less rare) treat, given the general lack of access (aside from a bus tour) members of the public have to Kennedy Space Center's operational facilities and the total lack of access they have to Cape Canaveral Air Force Station, home of SpaceX's most active launch pad (LC-40).
CRS-18
Up next for SpaceX is Cargo Dragon CRS-18, the spacecraft's second International Space Station (ISS) resupply mission this year. At least over the last 2-3 years, SpaceX and NASA have been fairly consistent with Cargo Dragon launches in the winter, late-spring/early-summer, and late-fall (Q1, Q2/Q3, Q4) for an average of three launches annually. 2018/2019 is no different: CRS-16 launched in early-December 2018 and CRS-17 in early-May 2019, while CRS-18 is scheduled to launch NET 7:35 pm ET, July 21st and CRS-19 is targeted for early-December 2019.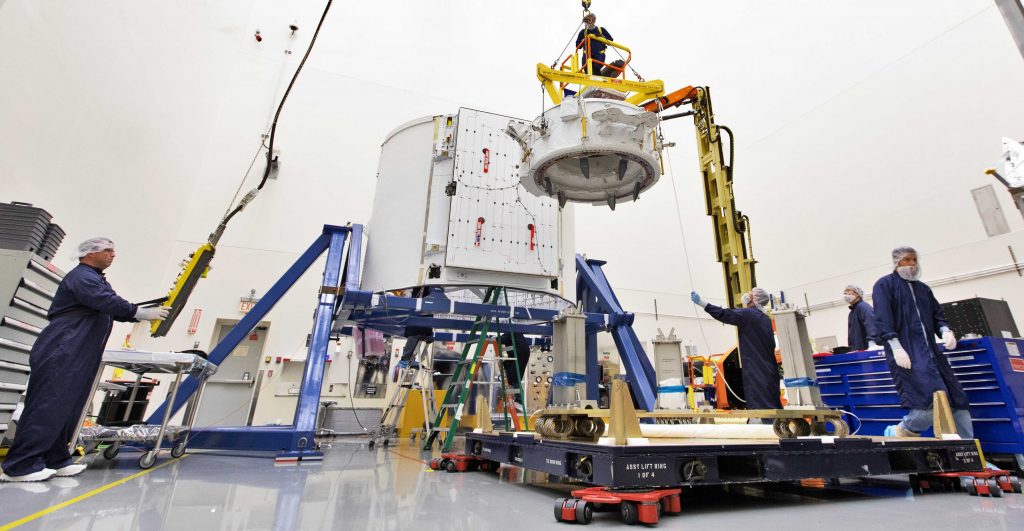 Meanwhile, CRS-18 is also expected to be the first time a NASA mission launches on a flight-proven Falcon 9 Block 5 booster, potentially paving the way for NASA's first launch on a twice-flown Block 5 booster with CRS-19 – hopefully later this year. Of course, that subsequent milestone will depend on a successful launch and landing during CRS-18. Falcon 9 booster B1056 – previously tasked with launching CRS-17 on May 4th, 2019 – is assigned to the mission and has been speedily refurbished for its next mission. Assuming the static fire goes well and there are no anomalies over the next 11 days, B1056 will launch twice in 78 days, a close second to B1048, B1052, and B1053 – all tied for first place at 74 days.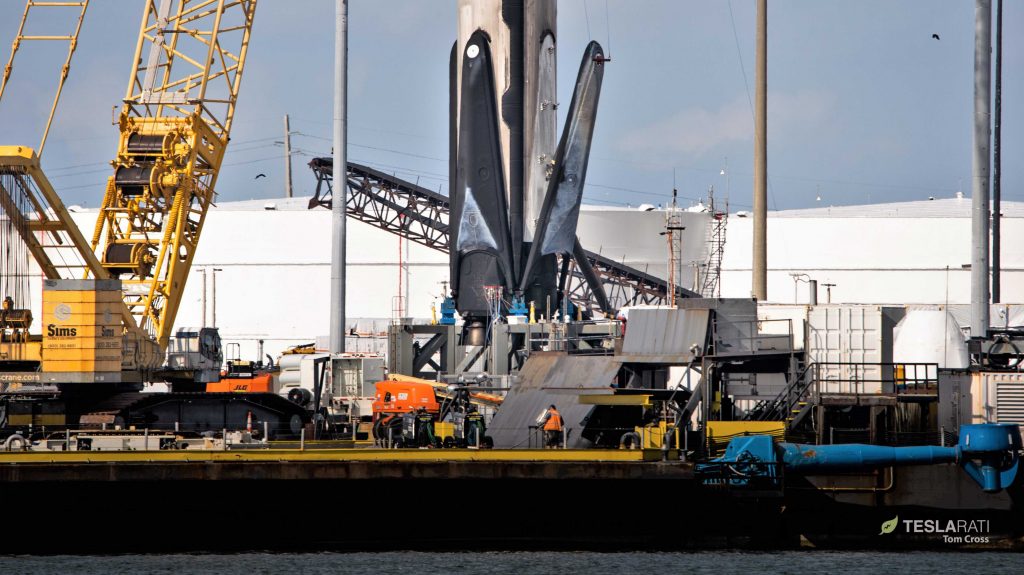 AMOS-17
Following CRS-18, SpaceX's next launch is expected to occur soon after, launching Spacecom's AMOS-17 communications satellite on a Falcon 9 (likely flight-proven) no earlier than early-August, although the tail-end of July is also a possibility. This mission will be extremely symbolic, owing to the fact that AMOS-17 is effectively an insurance-funded replacement for AMOS-6, destroyed on September 1st, 2016 when Falcon 9 suffered a catastrophic failure.

Thankfully, since that failure nearly three years ago, Falcon 9 has performed admirably, suffering no publicly-known failures or partial failures during its primary mission, although SpaceX has suffered two failed booster landing attempts over the same period.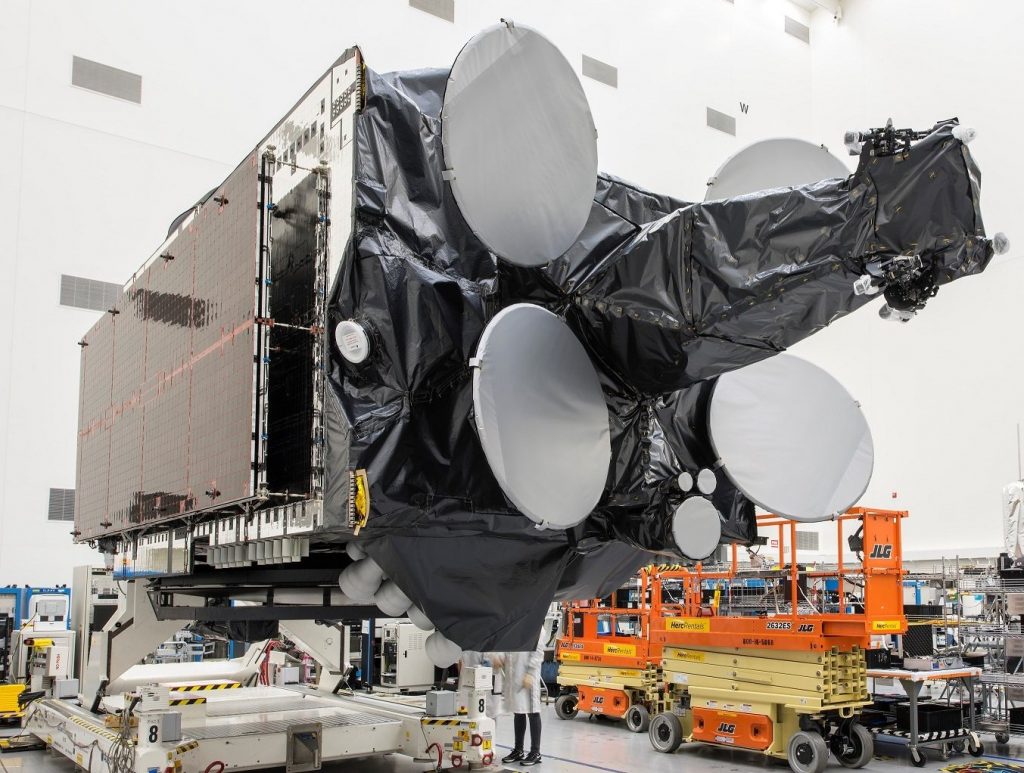 It's possible that the mystery booster spotted above is meant for AMOS-17, although that's far from certain. Based on an image showing the core number, it is almost certainly B104X, while the second digit could easily be a 7 or a 9. If the booster in question is B1047, the odds are much better that it's wrapping up refurbishment and waiting at 39A for CRS-18 to launch before heading to LC-40.
Starlink?
On the other hand, if the booster in question is B1049, it can be all but guaranteed that AMOS-17 will not launch on it, the reason being that – quite literally burned by its last experience with Falcon 9 – Spacecom probably doesn't want to be the first SpaceX customer to launch on a thrice-flown booster. At the same time, SpaceX is probably exceptionally conscious of the need to ensure mission success and has no interest in adding risk to the AMOS-17 mission profile, no matter how minor.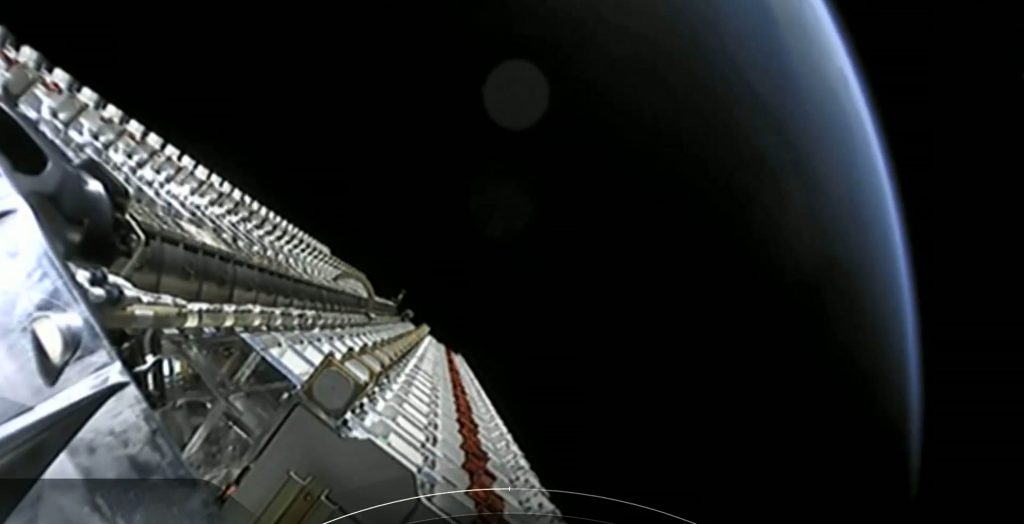 B1049 launched for the third time in support of SpaceX's first dedicated Starlink launch on May 23rd, known internally as Starlink v0.9. At this point in time, B1046.3 is believed to be assigned to Crew Dragon's in-flight abort (IFA) test, expected no earlier than Q4 2019. B1048.3's status is unknown since the rocket successfully completed its third launch in February 2019. With B1049's newfound history as the first SpaceX booster to launch on a completely internal mission, it would make a lot of sense for SpaceX to reuse B1049 for the next Starlink mission.

Simultaneously, SpaceX could demonstrate the first launch of a thrice-flown Falcon 9 booster without pushing that risk onto customers, opening up B1048 and future thrice-flown boosters for near-term commercial missions. A step further, this would set SpaceX up perfectly to use internal Starlink missions as full-fidelity demonstrations of booster reuse milestones, going from the four launches to five, six, seven, and beyond.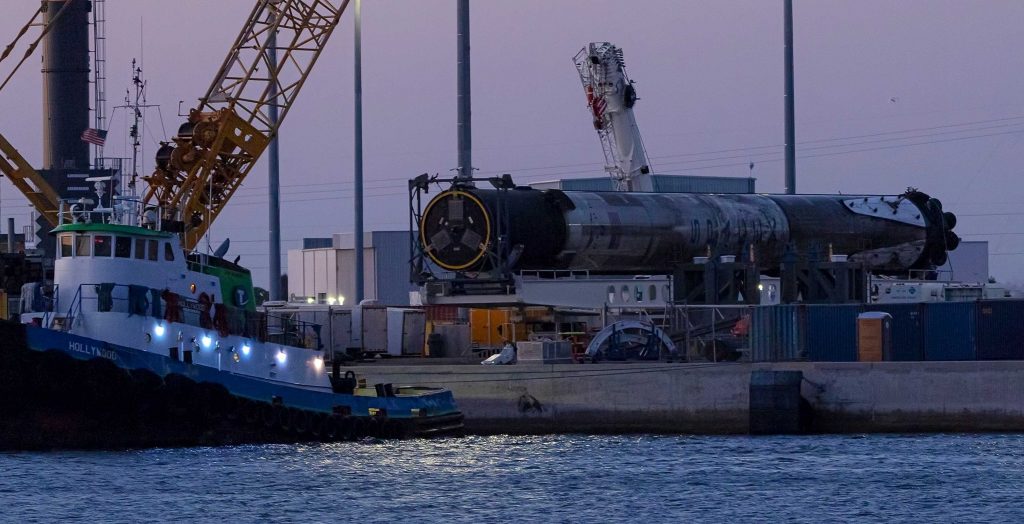 Check out Teslarati's newsletters for prompt updates, on-the-ground perspectives, and unique glimpses of SpaceX's rocket launch and recovery processes.