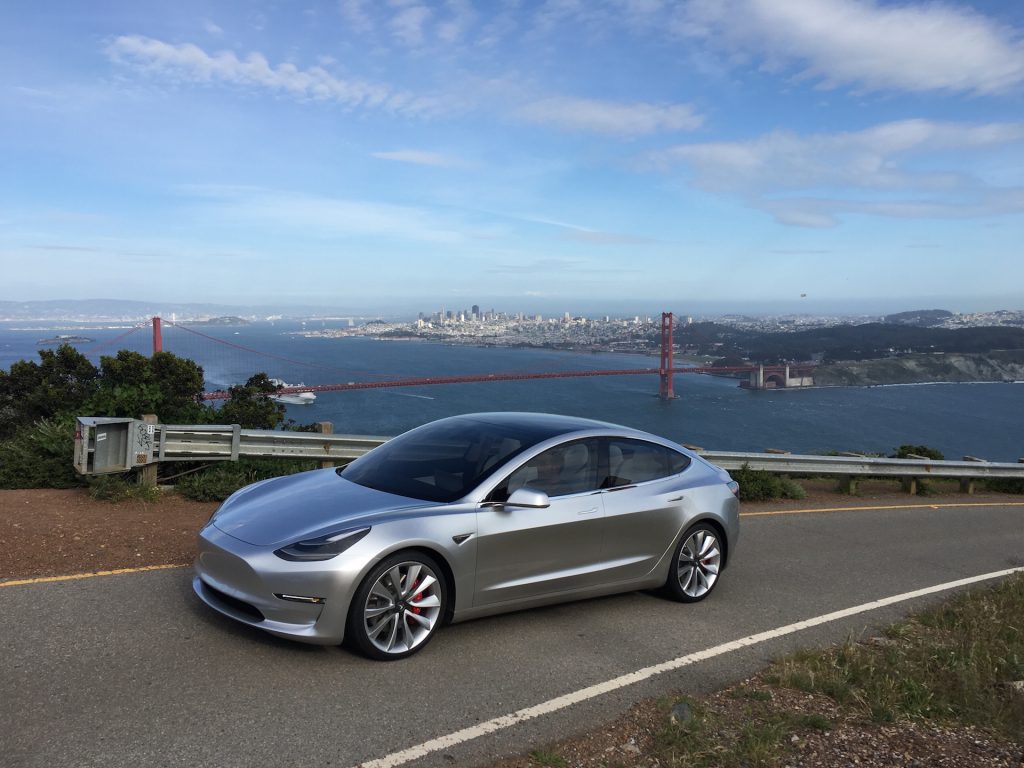 What a time to be young and in tech. The competition for engineers and coders is fierce, and has gotten to the point where companies are resorting to extraordinary measures to recruit the best talent. Axon, manufacturer of body cameras used by police departments and public safety agencies, is the latest tech company in Seattle offering a Tesla Model 3 as incentive to for eligible candidates hired by the company.
"We wanted to rise above the noise and find the best possible people," Axon general manager Marcus Womack tells the Seattle Times. It costs a lot of money to recruit, hire, and train talented employees. With so many tech companies looking for talent, the lure of a free Tesla is designed to offset some of those costs. The company believes the price of the Tesla will be more than made up for if it is able to identify and hire top tier talent.
Not all new employees will qualify for the bonus. It applies only to certain technical jobs such as full stack engineer or web developer. They will be able to add their names to the Model 3 waiting list if they remain with the company for 90 days. Current employees can benefit from the offer as well if they refer three people who are hired to fill the targeted positions.
Seattle is a hotbed of tech activity with Amazon and Microsoft competing with a wave of new start-ups all seeking talented tech types. Last summer, Axon tried another gambit to get noticed. It sailed a boat around Seattle's Lake Union with a sail that said "Write code. Save lives." written in large letters on it.
Axon's body camera was first offered to police departments in 2009. At present, the company has 100 people on the payroll in Seattle. It plans to add 50 new employees during the next 12 months.
Photo credit: Imgur