The popularity of South Australia's Tesla-powered Virtual Power Plant (VPP) initiative which began last year is now over-subscribed, according to the state's government officials. In response, plans are underway for the next phase of the project that will expand the VPP into a 250MW/650MWh system connecting 50,000 households.
"Results from Phase 1 and Phase 2 are already contributing towards the design of the potential Phase 3 to enable as many families as possible to benefit from this program," Energy Minister Dan van Holst Pellekaan said in a media release on the subject.
Supported by a $2 million grant and a $20 million loan from the South Australian (SA) Renewable Technology Fund, Phases I and II of SA's VPP involved the installation of 5 kW solar panels and a 13.5 kWh Tesla Powerwall 2 battery storage unit in 1,100 low-income households. The homes are linked together to form a virtual grid which can both ease power demands from the main grid during peak consumption times and act as a backup power source during blackouts. The final installations in this set are scheduled to be operational by October 2019, according to the SA government's official page on the project.
Phase III of the VPP project will require additional funding and all three phases are estimated to cost a total of $800 million when complete. Private investment is expected to fill this need, which is likely to be a significant part of the SA government's planning efforts. The current set of customers using the Phase I and II installations are offered an energy rate that's 20% less than the main grid rates, thus making the program very popular with attractive investment potential.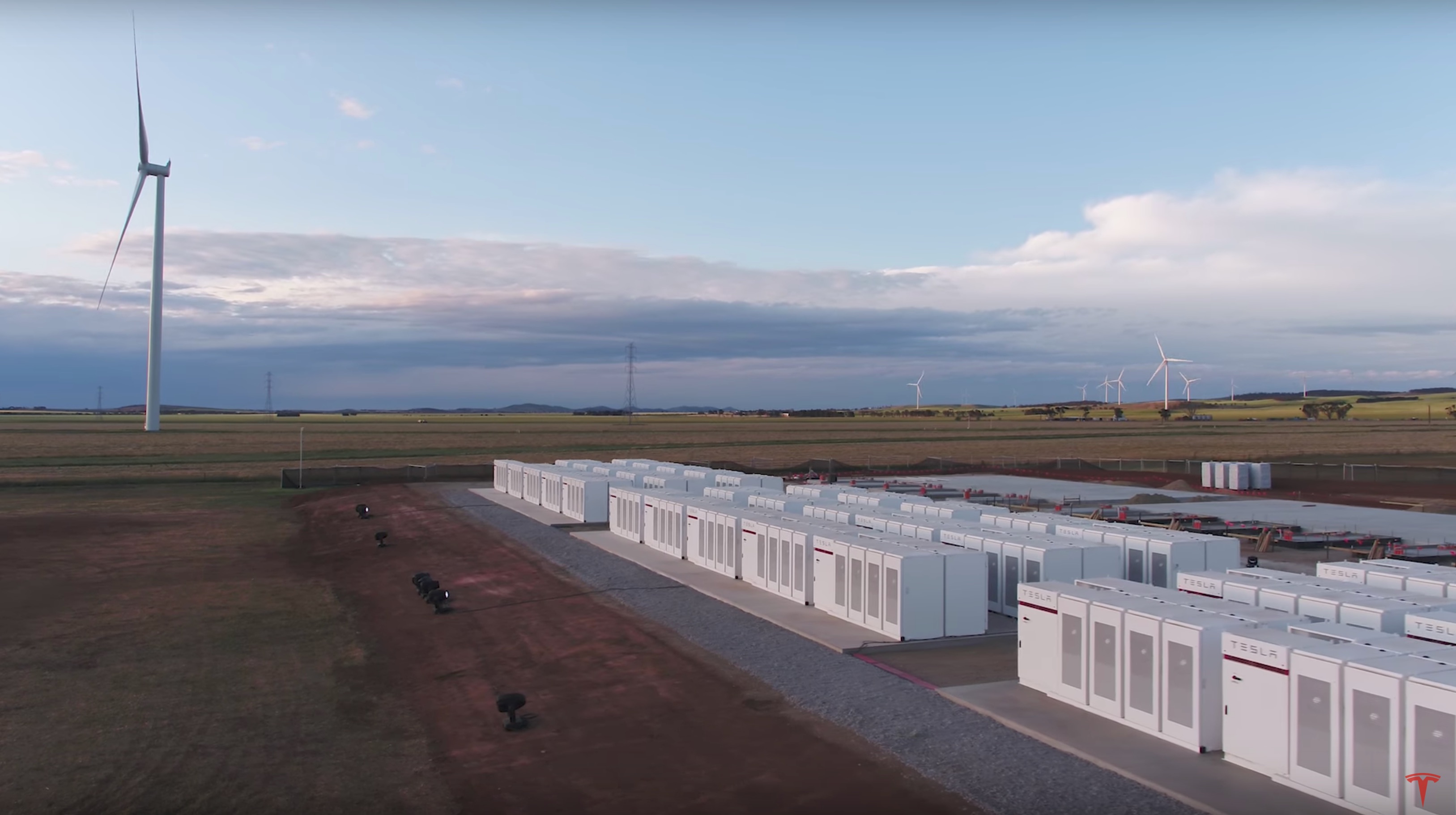 Tesla is also participating in another South Australia battery program called the Home Battery Scheme. Under this initiative, AU$6,000 (US$4,300) subsidies are being offered to 40,000 homes in the state towards the purchase of lithium-ion battery systems, including Tesla's Powerwall 2. Unfortunately, the Powerwall price may still be out of reach for many of SA's homeowners even with the discount. In January, Ronald Brakels of Solar Quotes was given a AU$9,300 (US$6,600) post-subsidy estimate for the Powerwall 2 with installation, which is likely to be unaffordable for customers who would most benefit from a system intended to lower power bills. The Virtual Power Plant plan provides the batteries and solar panels to participants for free.
Tesla's Powerpack 2 is also helping support other power grids in South Australia. The company's 100 MW/129 MWh Powerpack farm at the Neoen's Hornsdale Wind Farm near Jamestown provides a battery storage solution equivalent to about 1,300 Model S or Model X 100D consumer vehicles. Since it went online in 2017, the Hornsdale system has helped solve power shortages and manage summertime peak load to improve the reliability of South Australia's storm-damaged electrical infrastructure. The 640 Powerpack units charge using renewable energy from the Hornsdale Wind Farm and then deliver electricity as needed.