The 2017 Consumer Electronics Show in Las Vegas opens to the public on January 5 but will be preceded by press and preview days on January 3 and 4. This year's show will span across 2.5 million square feet of floor space spread across multiple venues and feature 3,800 exhibitors.
"One of the big themes is going to be connectivity," Jeff Joseph, senior vice president for communications and strategic relationships at the Consumer Technology Association, which hosts CES. "For example, Internet of Things, vehicle-to-vehicle communication, voice-activated communication with things like Alexa and Google Home and higher-value content – 4K-produced content that you can move from device to device."
Faraday Future
In the past few years, more and more car companies and automotive suppliers have used CES to showcase their technological prowess, particularly in the area of self-driving cars. Faraday Future says it will reveal its first production car via a live stream beginning at 6:00 pm on January 3. The all electric vehicle appears to be a crossover SUV based on teaser videos the company has released ahead of the show.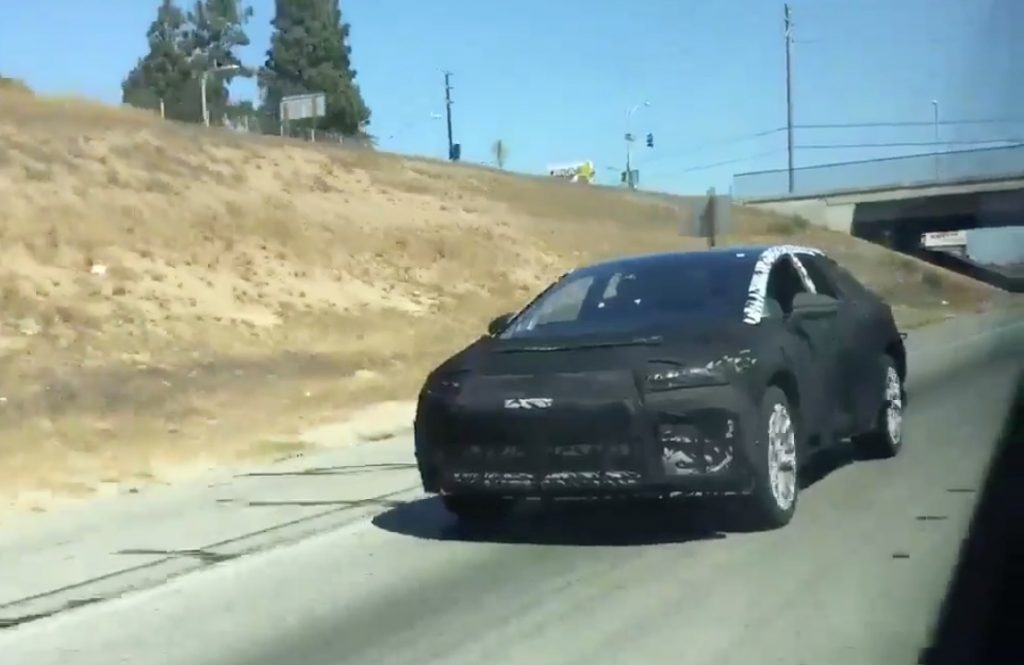 Hyundai Ioniq
Hyundai says it will be providing show goers rides in its new Ioniq equipped with autonomous driving technology. In a preview earlier this year, C/Net RoadShow reporter Antuan Goodwin found the self driving Ioniq competent if a little boring. The car never exceeds the speed limit, for instance, and deals with pedestrians and turns within city limits with painfully slow precision.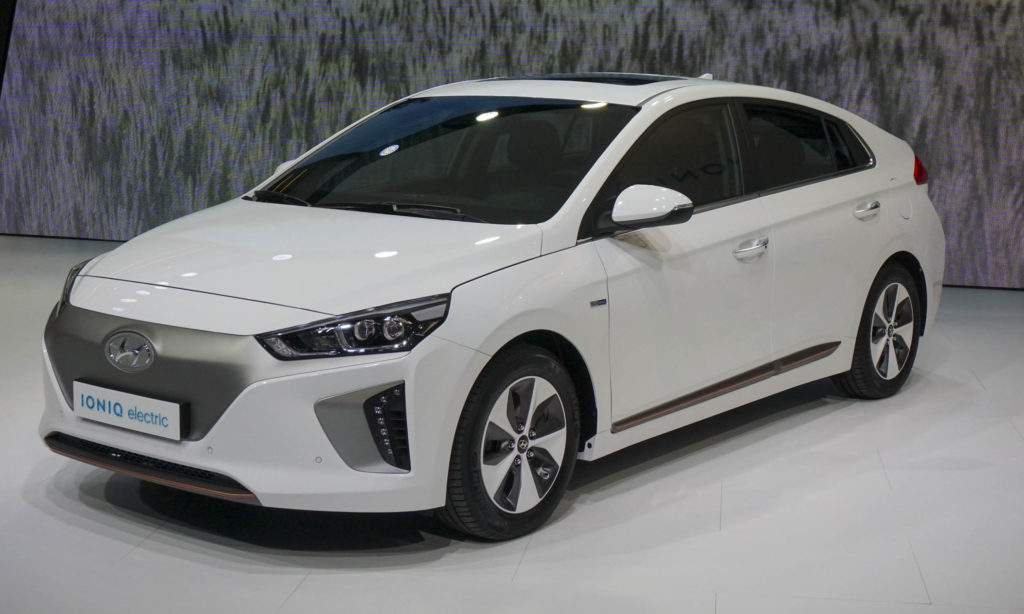 Chrysler Pacifica
Chrysler is expected to introduce a battery electric version of its Pacifica minivan at CES 2017. The car is not expected to be available for sale before 2018 and little is known at this time about battery size, range, or other specifications. Chrysler has just started selling a plug-in hybrid version of the Pacifica in the US. 100 of those cars have been modified at a separate facility in Detroit to use Google's self driving technology. Google has recently announced that it is no longer considering manufacturing its own self-driving car.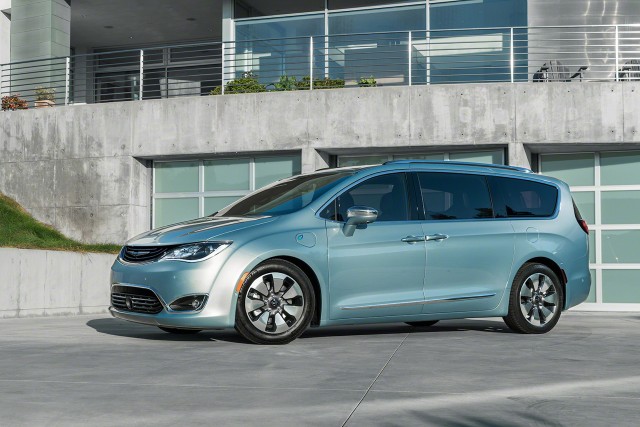 Honda NeuV
Honda will bring a "box on wheels" concept electric car to the Las Vegas show. Called the NeuV, the car can recognize the occupants' mood and adjust lighting, visual displays, and driving characteristics to match. It will also showcase vehicle to vehicle communication systems designed to speed the flow of traffic in congested urban areas.
Rinspeed
Not to be outdone in the goofiness department, Rinspeed will present its highly unusual and totally unique Oasis concept. The car is intended to answer the question, "What will drivers and passengers do with their time when self driving cars become the norm?" One answer, says Rinspeed, is an onboard garden that occupants can tend to while under way.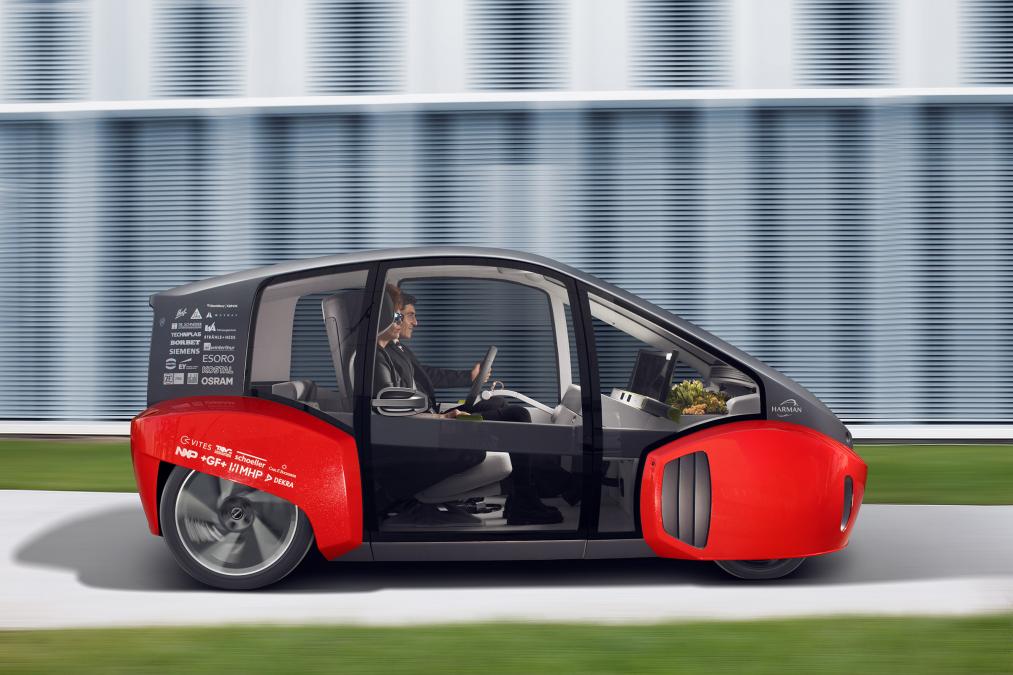 MobilEye
MobilEye, Tesla's former partner for autonomous driving systems, has linked up with Delphi, a major component supplier to the automotive industry, to create a self driving platform that will be marketed to various car makers. The two companies will offer show visitors a 6.3 mile long test drive of their Centralized Sensing Localization and Planning (CSLP) automated driving system. It won't be production ready until 2019, but the two companies insist it is "the first turnkey, fully integrated automated driving solution with an industry-leading perception system and computing platform."
Keynote speakers at CES 2017 will include Nvidia CEO Jen-Hsun Huang, who will talk about "the latest in artificial intelligence, self-driving cars, VR, and gaming." Carlos Ghosn, CEO of Renault-Nissan, is also scheduled to give a keynote address.
CES is about more than automobiles. New advances in televisions, smartphones, and personal assistants like Google Home and Amazon Echo will be featured as well as advances in gaming and virtual reality technology. No one could see, touch, and experience everything that every exhibitor will bring to the show.
We will attempt to keep you informed about new technologies that will apply to the automotive and mobility industries, beginning with the first press conferences next Tuesday, January 3. Like us on Facebook and get a behind the scenes look from CES 2017.