The following post comes courtesy of NextMobility.co
I recently had a chance to talk with Lucid Motors VP of Design, Derek Jenkins, about the design philosophy behind the company's ultra-luxurious Lucid Air. The Silicon Valley-based electric car startup founded in 2007 as Atieva has raised over $130M to date and on the precipice of achieving something no other electric car company within this space, outside of Tesla, has been able to do at scale – float a beautifully executed vision of the not-so-distant future that the greater electric vehicle community actually believes will come to fruition. And, they absolutely can't wait for it.
Development of Lucid's electric car platform has been well underway since the beginning of the company, but it wasn't until 2015 that the first vehicle: the Air, began to take shape. Jenkins, an industry veteran who joined the startup in 2015, is leading the design team at Lucid Motors.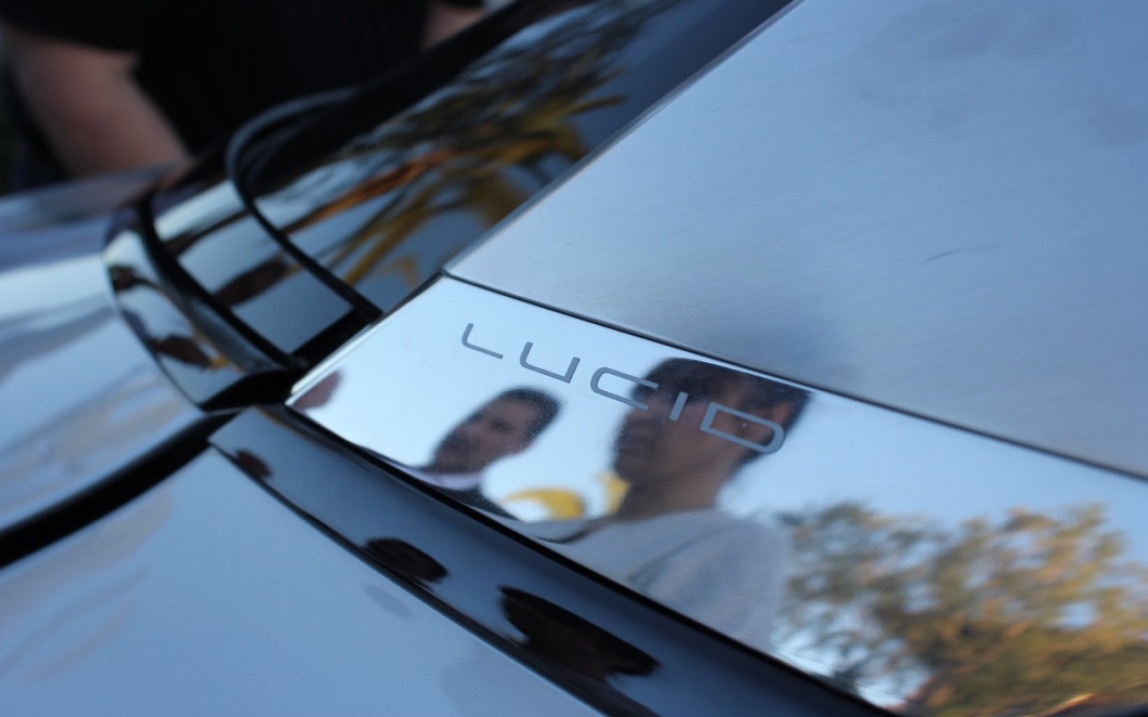 Lucid is aiming directly at the German automakers that historically have dominated the luxury car market. "From the beginning, we were very much focused on a luxury product; we felt like there is still a big opportunity at that end of the market," says Jenkins. Lucid believes that there will still be a significant amount of time before German luxury auto manufacturers introduce electric vehicles in a meaningful way. "There was a lot of open opportunity to do something that is more forward-facing and less based on tradition, that is kind of the foundation," said Jenkins.
Lucid says they are taking full advantage of the electric powertrain and the "miniaturization" of the electric motors in their design process, customizing the platform to meet the needs of their design. Lucid's electric motors, transmission, and differential are all "very compact" compared to the vehicle's relative power output.
Jenkins tells me that their team rearranged the lithium ion cells in the battery pack to utilize two separate modules, as a way to put more emphasis on opening up interior space. Some areas of Lucid Air's 130 kWh battery pack is double-stacked, which allowed their designers to maximize interior space by removing certain sections of the vehicle's floor. The design of the battery pack is a far departure from the single "skateboard" style pack used by Tesla.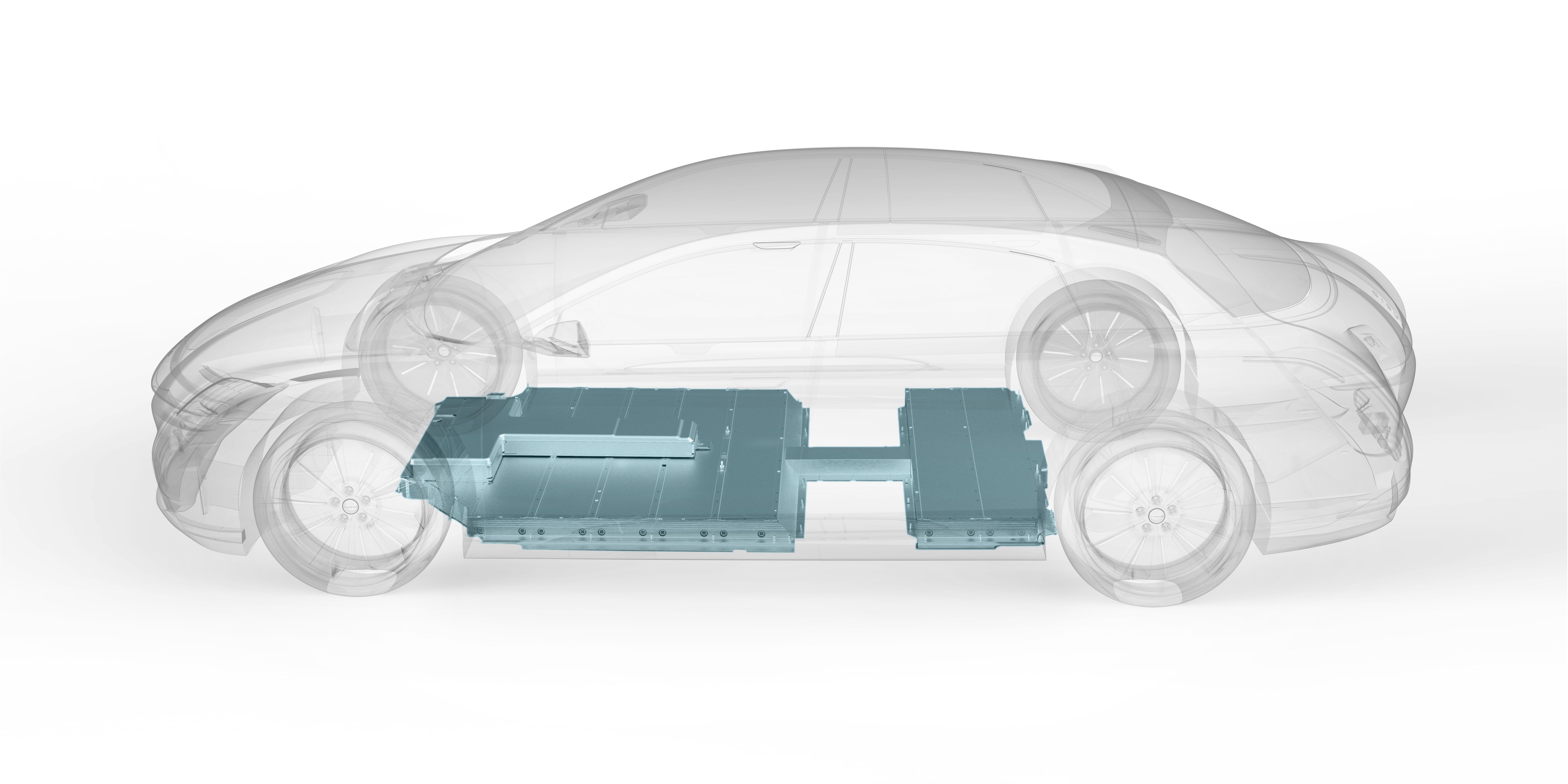 Jenkins tells me that they wanted the interior experience of the car to feel very open, airy, and light. They made the dashboard less bulky, decreased the weight of the doors and focused on letting more air into the car, hence arriving at the name 'Air'.
Designing for an Autonomous Future
"It's hard to say whether we will reach full level 5 autonomy in the life cycle of this vehicle." Jenkins and the Lucid design team made the driver's area focused on ergonomics. All touch screens are easily within reach and the vehicle is clearly designed with an incredible focus on passenger comfort.
"We're designing the interior for a dual purpose. I look at that center screen to be used way more in autonomous mode so I can dive into my email or watch TV. You need to create something that someone can be more relaxed in autonomous mode." – Derek Jenkins, VP of Design at Lucid Motors
Lucid decided not to integrate a fold-away steering wheel, something that other electric car makers are looking to integrate. "We still want the Air to be an amazing driving vehicle, something thoroughly enjoyable to drive and feel physically connected to the car," says Jenkins.
One design feature that Jenkins highlighted was the Air's use of brushed aluminum trim that is said to come with a big wow-factor. Designing a vehicle for the future while making it appealing to current customers was a constant balancing act for the Lucid design team.
Still, Lucid reemphasizes Air's target market will be the typical German luxury sedan buyer. Jenkins says that the Air is designed to have an overall vehicle size of a mid-size luxury sedan (E-Class), but with the luxurious interior of a large luxury sedan (S-Class), and the driving performance and design of a coupe class (CLS-Class). "This is the redefinition of luxury in a real modern sense".

Making the leap to Lucid Motors
Jenkins joined Lucid Motors in July of 2015 and was previously Director of Design at Mazda North America. Jenkins has nearly 25 years of design experience from Audi, VW, and Mazda, and lead the design of many vehicles, including the new 2016 Mazda Miata, VW Scirocco Concept, and Mazda 6. Jenkins, an industry design leader, took a huge risk jumping from a leadership position at Mazda to a Silicon Valley startup, but has no regrets.
"I had been in the industry designing cars for over 20 years… I was sensing a lot of change in the horizon towards electrification; I witnessed the success at Tesla… It was just too attractive to pass up," said Jenkins.
Lucid expects to attract customers that expect to have an ultra-luxurious interior in the form of a "private jet on wheels", and new focus on technology and an advanced powertrain. While many are quick to jump to the conclusion that Lucid will have an uphill battle in a market dominated by Tesla, Jenkins says that they didn't design the Air to be a "Tesla killer". Rather, the company aims to produce  a vehicle that is fundamentally different than Tesla's offerings.
Jenkins notes that Lucid has been able to keep their headcount low during the development of the vehicle, so they can easily collaborate with other areas within the company and form quick divisions. "It's a huge advantage, it's really much more of a form and function exercise, for me as a designer. At the big companies, you are really styling over a given architecture. Here we are actually working together to create a great piece of design and engineering. That's a big difference."
First production of Lucid Air is expected in 2019. The company has been raising capital to fund development on a planned $700 million electric vehicle factory in Casa Grande, Arizona.