Tesla Service Centers didn't waste anytime inspecting Model S front seat belts after the company announced a worldwide voluntary recall on the component as a "proactive and precautionary measure".
According to an email issued by the company to affected Model S owners, "Tesla recently found a Model S in Europe with a front seat belt that was not properly connected to the outboard lap pretensioner. This vehicle was not involved in a crash and there were no injuries. However, in the event of a crash, a seat belt in this condition would not provide full protection."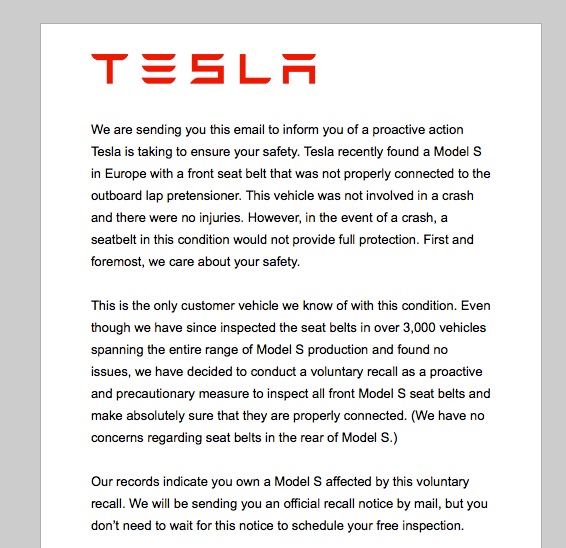 Though the response by Tesla was prompted by only a single incident, owners have scheduled appointments with their local service centers for a front seat belt inspection.
According to Tesla, owners may be able to detect the condition themselves "by pulling very firmly on the lap portion of your seat belt with a force of at least 80 pounds". It's important to note that the procedure does not replace the need for an inspection by a Tesla technician, but for the DIY saavy, they can self-test the seat belt as illustrated in the following video demonstration.