The recent leak of Tesla's Firmware 6.0 confirmed the existence of traffic-based navigation, calendaring and a fobless drive system, all of which will be making its way to Model S owners within the next couple of months, but could there be even more feature surprises?
Elon Musk took to Twitter to address an open letter, taken out on the Play Alto Daily News, by two Tesla owners that suggests there could be more features to come.
The open letter seen below breaks out the feature requests into two categories – Safety and Convenience. As to which of these owner suggestions will be implemented soon is anyone's guess, but it'll likely take place through an over-the-air software update. That said, we can rule out any mechanized upgrades such as the request to auto-close the charge port cover.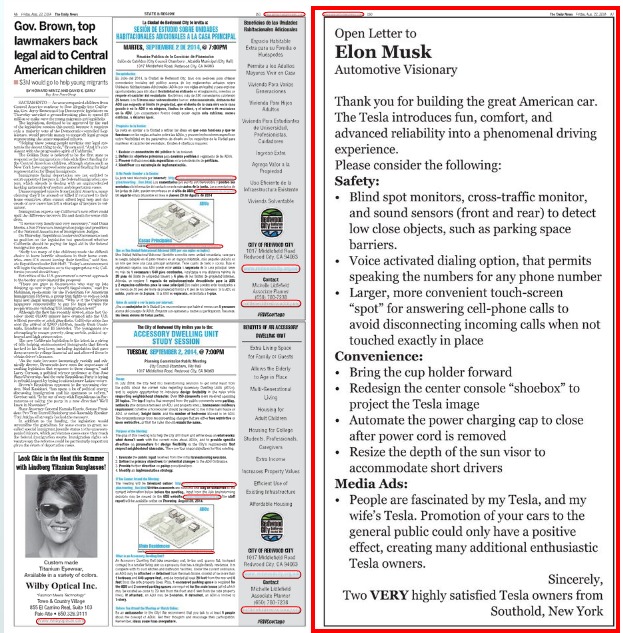 RELATED: Summer 2014 Tesla Model S New Features Reported