In anticipation of SpaceX's imminent Starlink-1 launch, drone ship Of Course I Still Love You (OCISLY) departed Port Canaveral on November 7th and is now on its way out into the Atlantic Ocean for Falcon 9's first booster landing attempt in months.

In a possible first, the drone ship and its tugboat companion were spotted on their way to the landing zone coordinates by a European Earth observation satellite.
The orbital photo of OCISLY under tow by tugboat Hawk came from the European Space Agency's (ESA) Sentinel-2 spacecraft, part of an Earth observation constellation that currently has five spacecraft in orbit. Coincidentally, SpaceX won a contract in 2017 to launch the next Sentinel – a sea-level altimetry satellite known as Sentinel-6A – late next year.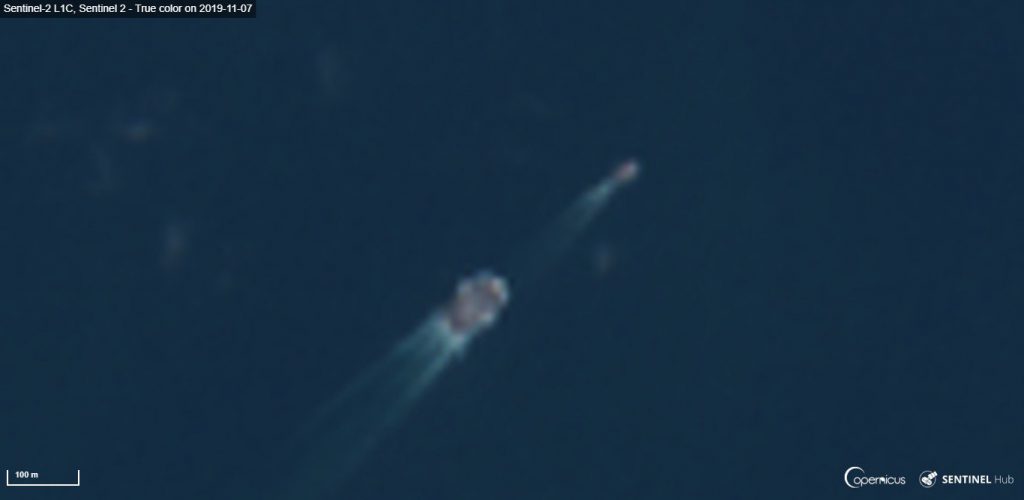 In the Sentinel photo, both OCISLY and its tugboat are plainly visible, with the satellite's resolving power just slightly too low to render the drone ship's iconic 'X' and bullseye as more than a blob. Of note, OCISLY measures approximately 300 feet by 170 feet (91m x 51m), which happens to almost perfectly mesh with the 100m scale bar on the image.
Hawk and OCISLY departed Port Canaveral on the morning of November 7th, giving the pair just shy of four days to reach Falcon 9's Atlantic Ocean landing coordinates. Just like Falcon 9's dedicated Starlink launch debut in May 2019, drone ship OCISLY will be stationed a bit more than 600 km (375 mi) northeast of SpaceX's Cape Canaveral Air Force Station (CCAFS) Launch Complex 40 (LC-40) pad. Starlink v0.9's drone ship recovery happened ~621 km offshore, while Starlink-1's landing is planned ~628 km downrange.
Starlink-1 will feature two major firsts for reusable rocketry: it will mark the first reuse of a Falcon payload fairing and the first time a Falcon 9 booster has flown four orbital-class launches. Additionally, it will likely be the first time that SpaceX attempts to catch both parasailing halves of a Falcon 9 fairing, made possible by the recent acquisition and modification of GO Ms. Chief, now almost identical to GO Ms. Tree (formerly Mr. Steven).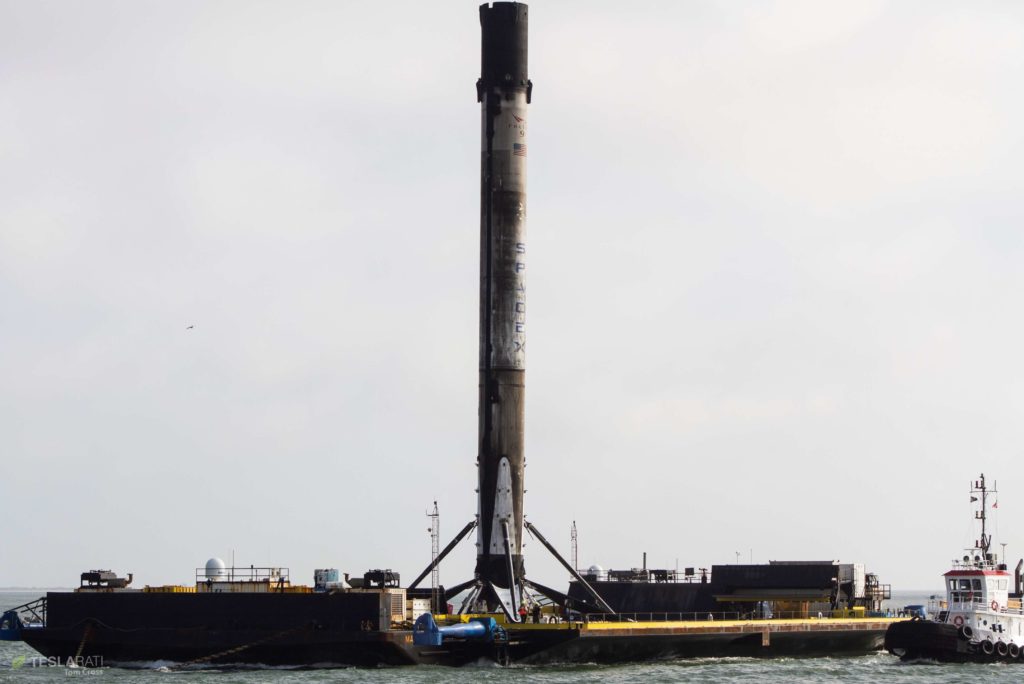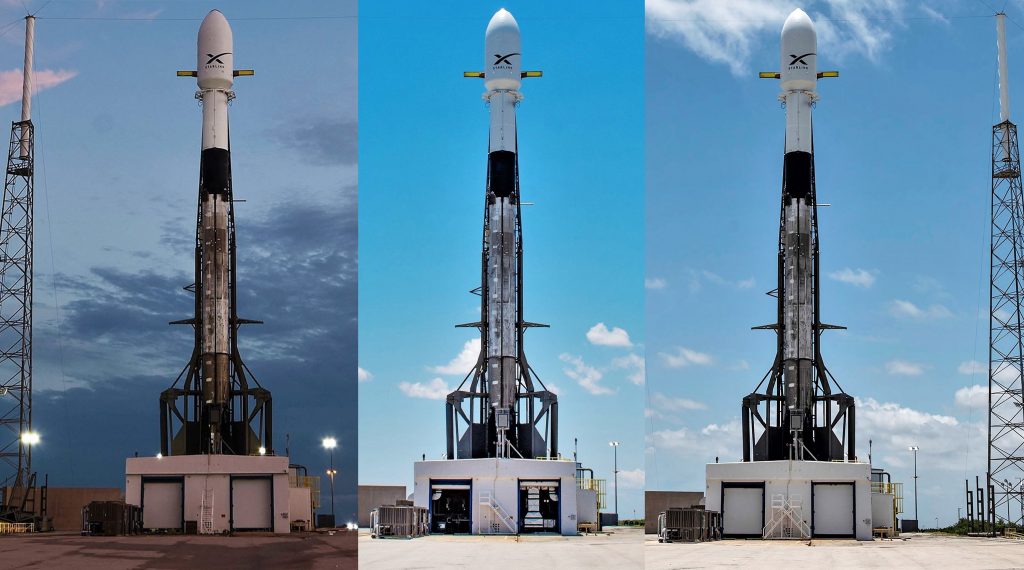 Aside from being the first orbital SpaceX launch in more than three months, Starlink-1 will also mark SpaceX's first attempted Falcon 9 landing since July 25th and the first drone ship recovery attempt since June 25th, respectively more than 4.5 and 5.5 months ago. Either Falcon 9 B1048 or B1049 will support the mission and hopefully become the first SpaceX booster to successfully launch and land four times.
Check out Teslarati's newsletters for prompt updates, on-the-ground perspectives, and unique glimpses of SpaceX's rocket launch and recovery processes.