SpaceX's CRS-19 Falcon 9 launch and landing has been scrubbed by wind conditions miles above the ground at the same time as the rocket's drone ship landing platform battles high seas in the Atlantic Ocean.
SpaceX decided to stand down from Wednesday's launch attempt for NASA's CRS-19 International Space Station (ISS) resupply mission due to unacceptably high upper-level winds. Previously scheduled to lift off around 12:51 pm ET (16:51 UTC) on December 4th, NASA and SpaceX have recycled the mission and are now targeting 12:29 pm ET (16:29 UTC) on December 5th, slightly different to account for the ever-changing position of the ISS.
In rocketry, upper-level winds have always been a bit of a problem: different air currents at different altitudes can produce an effect akin to running sideways along a series of treadmills, dramatically increasing the risk of a rocket's structure failing under longitudinal loads. At the same time, drone ship Of Course I Still Love You – set to recover Falcon 9 booster B1059 shortly after its launch debut – is dealing with high seas in the Atlantic Ocean, raising the risk of the booster suffering damage during landing or even toppling off the deck.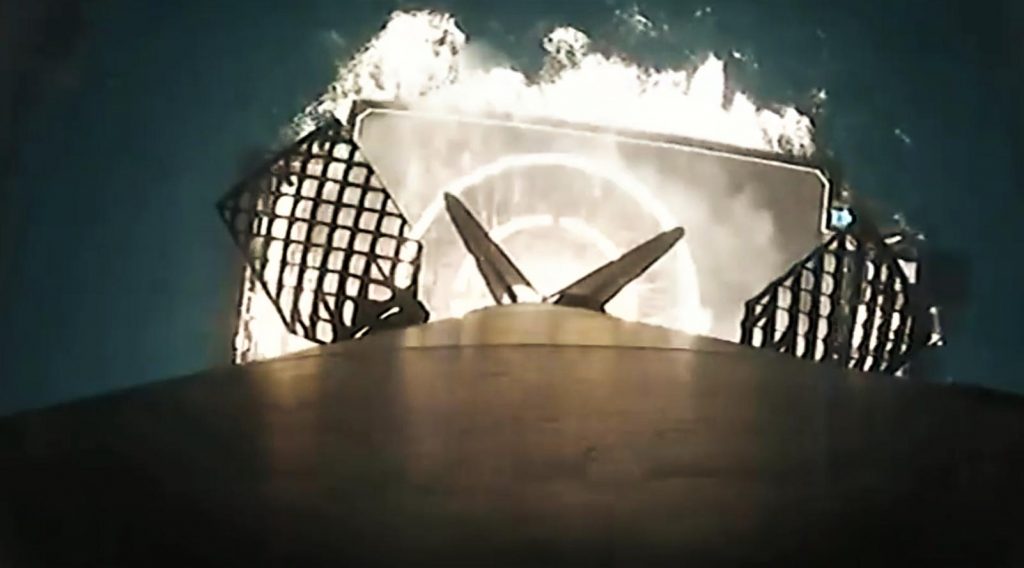 CRS-19 features a flight-proven Cargo Dragon capsule (C106) that has visited the ISS not once, but twice. It previously completed SpaceX's fourth and eleventh Commercial Resupply contract missions in 2014 and 2017 and will be the second time a twice-flown Dragon capsule heads to orbit for the third time. After berthing at the ISS around December 8th (assuming a Thursday launch), Dragon will depart the ISS and land in the Pacific Ocean sometime in early January, about a month after arriving at the station.
Along with a recycled Dragon capsule, the CRS-19 mission will feature a fresh-from-the-factory Falcon 9 booster – in this case, B1059.1. New Falcon 9 boosters have become a rarity in 2019, and this mission's only flight-proven hardware will actually be the orbital spacecraft, Cargo Dragon.
B1059.1 is the first fresh Falcon 9 core to be flown since the STP-2 Falcon Heavy in June of 2019. The booster is expected to return for landing aboard the autonomous spaceport droneship Of Course I Still Love You.
Science On Board
Waiting patiently atop Falcon 9, Cargo Dragon is loaded with almost 5800 pounds (2650 kg) of cargo, including more than 250 science investigations and technology demonstrations to be performed on the ISS. Investigations include a look into the process of malting barley seeds (i.e. beer) in a microgravity environment to hopefully improve the process on Earth and explore possible nutritional use for future long-duration space missions.
Another prominent investigation – Rodent Research-19 or "Mighty Mice in Space" – is sending live mice to the ISS to investigate a preventative measure to prevent muscle and bone loss caused by long-term microgravity exposure, potentially aiding astronauts on long-duration space missions. According to NASA, "this therapeutic approach may be optimal in conditions characterized by both muscle and bone loss. Hence, this therapeutic strategy may have significant advantages for certain applications, including treatment of muscle and bone loss during spaceflight."
SpaceX will provide a webcast of the launch attempt that will go live about 15 minutes prior to liftoff, NET 12:29 pm ET (16:29 UTC), December 5th.
Check out Teslarati's newsletters for prompt updates, on-the-ground perspectives, and unique glimpses of SpaceX's rocket launch and recovery processes.