For unknown reasons, SpaceX's next Falcon 9 rocket launch has slipped from October to November, extending an already record-breaking lull in commercial US launch activity.
Depending on when SpaceX finally returns to flight, the company could have easily spent more than a quarter of 2019 between launches.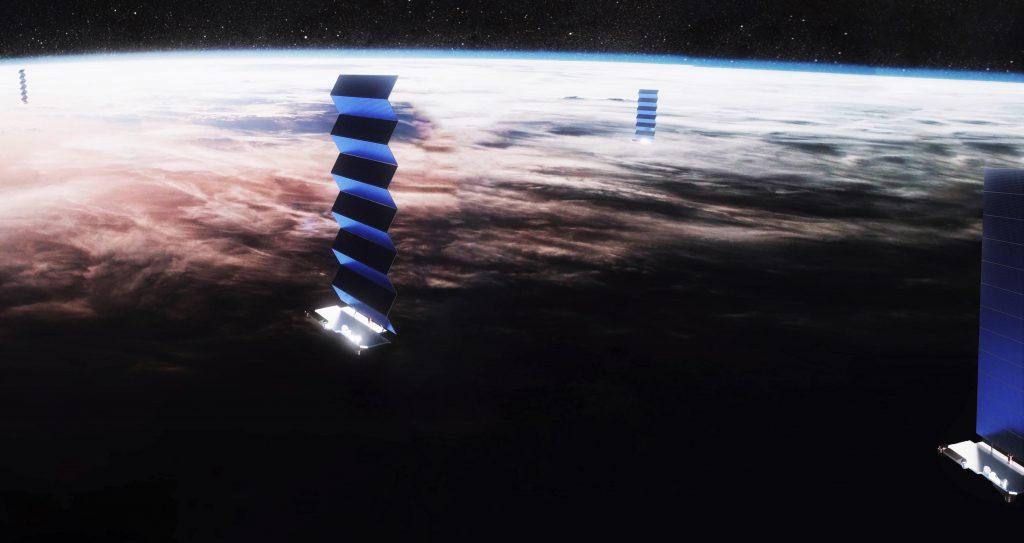 On August 7th, SpaceX successfully completed its most recent launch – orbiting Spacecom's AMOS-17 communications satellite – and the company's tenth orbital launch of 2019. Aside from two spectacular back-to-back Falcon Heavy launches in April and June and SpaceX's first dedicated Starlink launch in May, 2019 has be a relatively normal year for SpaceX's commercial launch business.
Shifting satellite sands
A comment made in September by SpaceX COO and President Gwynne Shotwell was nevertheless spot-on – 2019 has been a bit quieter than 2017 and 2018 and a large chunk of that slowdown can be reportedly explained by the lack of customer readiness. The satellites SpaceX's paying customers have contracted launches for simply aren't ready for flight.

In short, after finding its stride over the last two and a half years, SpaceX's orbital launch capacity has grown to the point that it's nearly outpacing the world's commercial satellite manufacturing capabilities: SpaceX can launch them faster than the established industry can build them.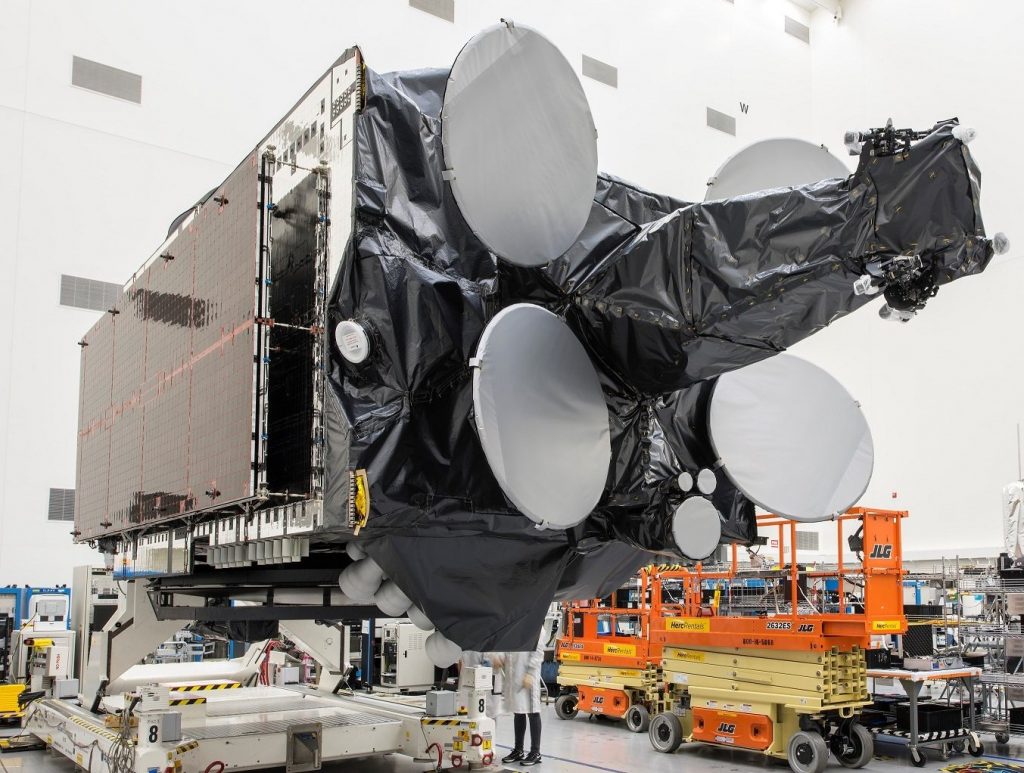 Although SpaceX's unexpected 2019 launch lull is likely more of a perfect storm and coincidence than anything, it may still be a sign of things to come in the next decade and beyond. Annual orders for large geostationary communications satellites – representing a substantial share of the global launch market – reached their lowest levels ever in 2017 and 2018, a trend that appears likely to continue almost indefinitely.

Those often massive satellites tend to cost nine figures ($100M+), weigh at least several metric tons, and are designed with a failure-is-not-an-option attitude that has inflated their complexity and price tags to dysfunctional levels.
The Small-ening
SpaceX is undeniably aware of this trend, caused in large part by the growing commercial aversion (at least for new entrants) of putting all one's eggs in an incredibly large and expensive satellite basket. Smaller satellites – be it in low Earth orbit, geostationary orbits, or even interplanetary space – are now largely viewed as the way forward for companies interested in commercializing spaceflight. Large spacecraft certainly still have their place and many industry stalwarts are extremely reluctant to part ways with the established standard of big communications satellites, but small is almost unequivocally the future.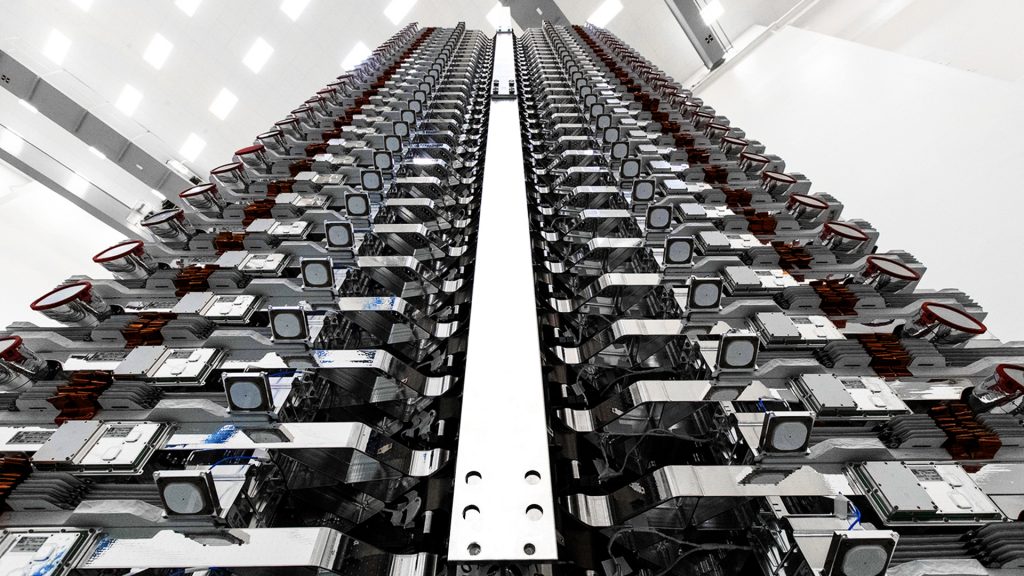 SpaceX is clearly onboard and has become the only launch services company in history to pursue plans to build, launch, and operate its own satellite constellation, known as Starlink. In a beta test at an unprecedented scale, SpaceX launched its first 60 Starlink satellite prototypes in May and has since been working to finalize designs and aggressively ramp up production.

SpaceX's current plans for Starlink involve a constellation of nearly 12,000 satellites, potentially growing to 40,000+ well down the road. SpaceX much launch approximately half of those satellites by November 2023 and all of them by November 2027, a feat that will require the company to build and launch spacecraft at a rate unprecedented in the history of commercial space.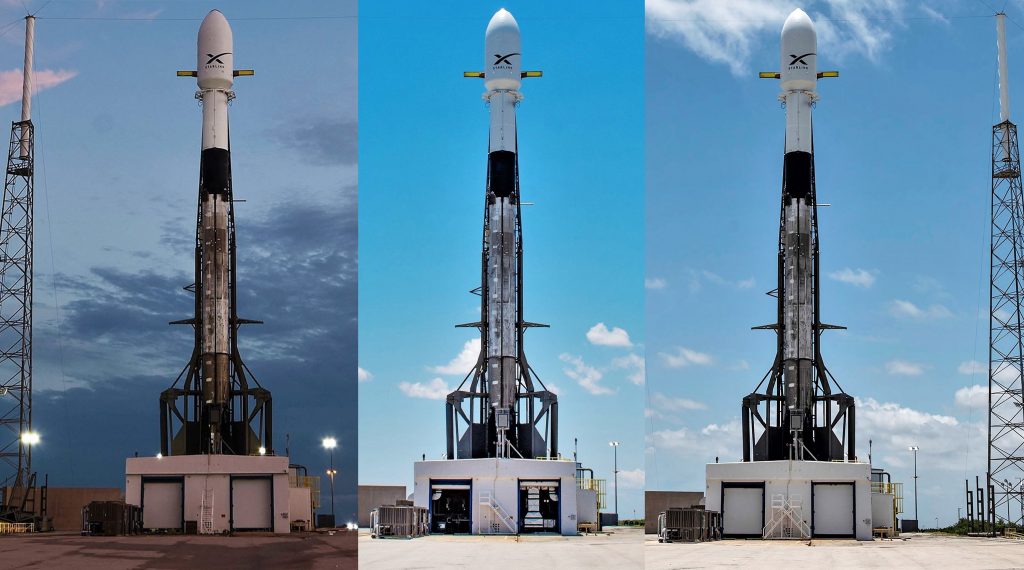 Shotwell indicated at the same September 2019 conference that SpaceX's goal was to launch as many Starlink missions as possible while attempting to avoid disrupting the schedules of its commercial launch customers. In fact, the launch expected to end SpaceX's 2019 launch lull was and still is a Starlink mission, the first flight of 60 finalized 'v1.0' satellites.

For unknown reasons probably related SpaceX's relatively recent entrance into satellite manufacturing, that 'Starlink-1' launch (and 1-3 more expected to occur in quick succession) has slipped from a relatively firm October 17th planning date to late-October, and now has a tentative launch target sometime in November. Pending mission success, a second launch ('Starlink-2') could follow as early as November or December, while SpaceX also plans to launch Crew Dragon's In-Flight Abort (IFA) as early as late-November, Cargo Dragon's CRS-19 mission NET December 4th, and the Kacific-1 communications satellite in mid-December.
Check out Teslarati's newsletters for prompt updates, on-the-ground perspectives, and unique glimpses of SpaceX's rocket launch and recovery processes.