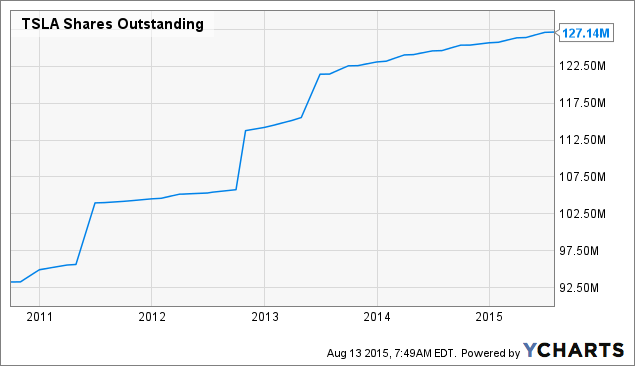 During Tesla's recent Q2 earning's call, when asked if the company would need to raise additional money, CEO Elon Musk and CFO Deepak Ahuja had this to say:
Deepak Ahuja – Chief Financial Officer
Yeah, we are comfortable with the cash levels. I'll put it that way.
Elon Reeve Musk – Chairman & Chief Executive Officer
I don't think that there's not a need to raise equity capital. There may be some value in doing so as a risk reduction measure, but to be clear, we – what Deepak is saying is that even in the absence of any additional capital generation activity, we would have on the order of $1 billion through – basically that would be, our minimum cash position.
Now, just days later, the company has announced a new $500 million stock offering. According to the official press release,
Tesla announced that it intends to offer, subject to market and other conditions, $500 million of additional shares of common stock in an underwritten registered public offering. In addition, Tesla intends to grant the underwriters a 30-day option to purchase up to $75 million of additional shares of common stock.

Elon Musk, Tesla's CEO, intends to purchase $20 million of common stock in this offering at the public offering price.

Tesla intends to use the net proceeds from this offering to accelerate the growth of its business in the United States and internationally, including the growth of its stores, service centers, Supercharger network and the Tesla Energy business, and for the development and production of Model 3, the development of the Tesla Gigafactory, and other general corporate purposes.
In addition, the release stated "Goldman, Sachs & Co. and Morgan Stanley are acting as lead joint book-running managers for the offering, J.P. Morgan and Deutsche Bank Securities are acting as additional book-running managers for the offering, and BofA Merrill Lynch and Wells Fargo Securities are acting as co-managers."
According to Seeking Alpha, the proposed new stock will dilute existing shares by about 2%. Tesla shares were up about 2% in early trading.