Tesla China seems to be ending the third quarter on a strong note. Following a drop in insurance registrations in the week ending September 17, the company's registrations have picked up again, with industry watchers estimating 13,500 registrations in the week ending September 24.
Tesla China does not release its weekly sales figures, though a general idea of the company's weekly vehicle sales can be inferred from the number of insurance registrations tracked in the country for a specific week. Fortunately, companies such as Li Auto have been publishing such data on Chinese social media platform Weibo.
For the week of September 18-24, China reported 13.5k @Tesla insurance registrations. 🇨🇳 pic.twitter.com/H0Yzry2Xav

— Roland Pircher (@piloly) September 26, 2023
And as per Li Auto's most recent data, Tesla China saw about 13,500 insurance registrations last week. This represented a 58.82% improvement over the 8,500 registrations that were tracked for the week ending September 17. This also meant that from the beginning of September to the end of the previous week, Tesla China saw about 35,900 vehicles registered domestically. 
Tesla China's numbers for the previous week are particularly impressive since the company is yet to start local deliveries of the updated Model 3, as noted in a CNEV Post report. This means that the 13,500 vehicles that were registered in the week of September 18-24 were practically all Model Y crossovers.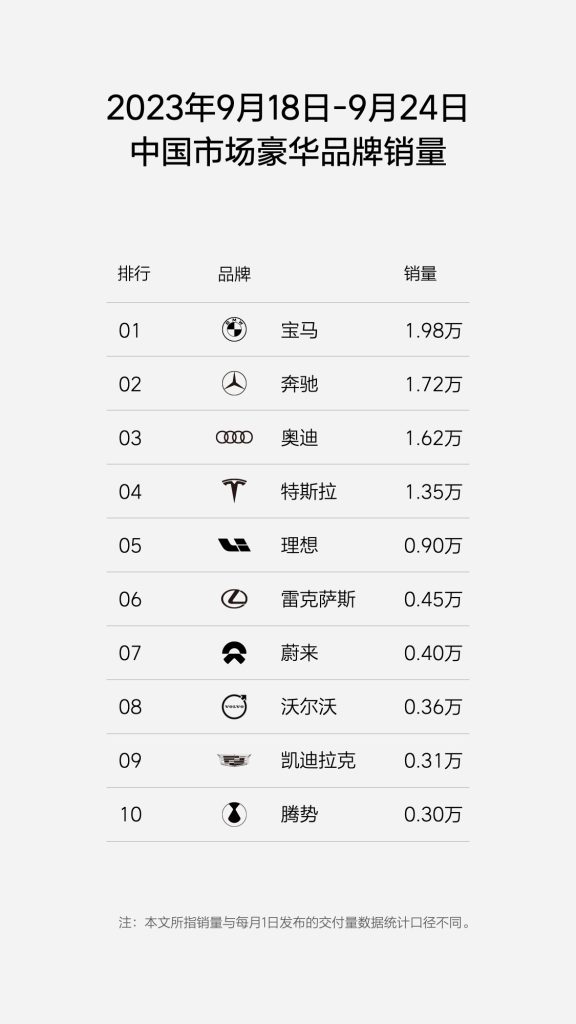 This bodes well for the fourth quarter, as the addition of the new Model 3 would likely boost the EV maker's weekly registrations by a notable degree. So far, consumer interest in the new Model 3 appears to be high, with videos and photos on social media indicating that the newly revamped all-electric sedan is attracting a lot of attention among consumers.
Tesla China has hit a number of key milestones as of late. Apart from the launch of the new Model 3, Gigafactory Shanghai was also the facility that produced the company's 5 millionth vehicle. The vehicle was a white updated Tesla Model 3, which will likely be delivered sometime in the fourth quarter. 
Don't hesitate to contact us with news tips. Just send a message to simon@teslarati.com to give us a heads-up.