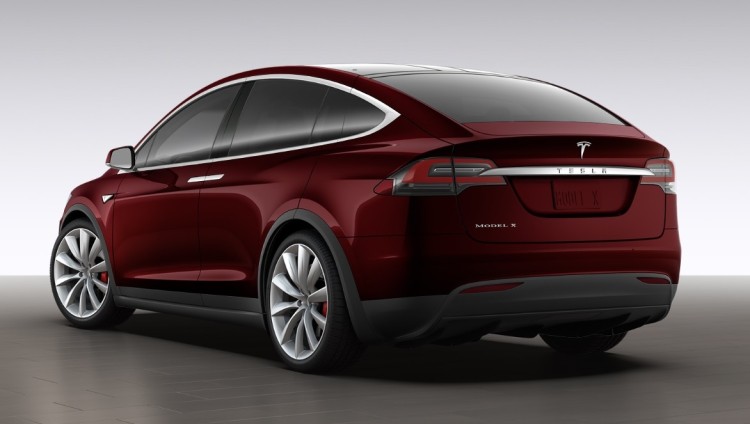 Amidst all the euphoria surrounding the reveal of the Model 3, Tesla announced on Monday that its deliveries in Q1 fell short of its projections. Elon Musk told analysts during the Q4 earnings call in February the company expected to deliver 80,000 to 90,000 cars in 2016 with 16,000 coming from the first quarter, however the company missed its mark and delivered 14,860 vehicles instead.
Citing Model X supplier issues, the Tesla delivered 2,400 units in Q1, far fewer than the company expected. "The Q1 delivery count was impacted by severe Model X supplier parts shortages in January and February that lasted much longer than initially expected," the company reported in a statement. "Once these issues were resolved, production and delivery rates improved dramatically." In fact, weekly production of the Model X jumped to 750 cars in the last two weeks of March, but those cars were not able to be delivered in time to count in the Q1 totals.
The statement from the company went on to say, "Tesla's hubris in adding far too much new technology to the Model X in version 1, insufficient supplier capability validation, and Tesla not having broad enough internal capability to manufacture the parts in-house" were to blame for the low number of cars manufactured. "The parts in question were only half a dozen out of more than 8,000 unique parts. Nonetheless missing even one part means a car cannot be delivered. Tesla is addressing all three root causes to ensure that these mistakes aren't repeated with the Model 3 launch."
Model 3 Supercharger Access
The company also responded to an inquiry yesterday from Reddit user NewCow, who posted, "Hey all, since there was some confusion about the wording changes on the 3 site, I reached out to my press contact at Tesla to clarify if Supercharging was standard or not."
He says he got this official response from the company. "All Model 3 will have the capability for Supercharging. We haven't specified (and aren't right now) whether supercharging will be free." NewCow adds, "So the hardware is standard, but still undecided if it will be enabled standard." That has led to speculation that Supercharger access will be an extra cost option for Model 3 buyers as it was originally for early Model S 60 customers.
One final note. Elon has tweeted that the first Model 3 cars will be delivered to those who live closest to the factory. "Reason initial cars are delivered close to factory is to have rapid turnaround on early issues." In other words, the first cars will serve as beta testers. Any post production quality issues can be addressed as soon as possible and changes made as required to the production process before full production begins. This may be one time when you don't want to have the first car off the line.