Tesla Model 3 Highland units arrived in Dubai recently, and deliveries are expected to start this week.
The Tesla Model 3 Highland was officially presented in Dubai showrooms over the weekend in Dubai. Tesla influencer Esther Kokkelmans reported that all Tesla locations in the United Arab Emirates (UAE) now have Model 3 refresh units. 
A Tesla Model 3 refresh reservation holder in Dubai told Teslarati they received a delivery update for their order. According to the information shared with us, their Model 3 refresh unit will be delivered later this week on October 26.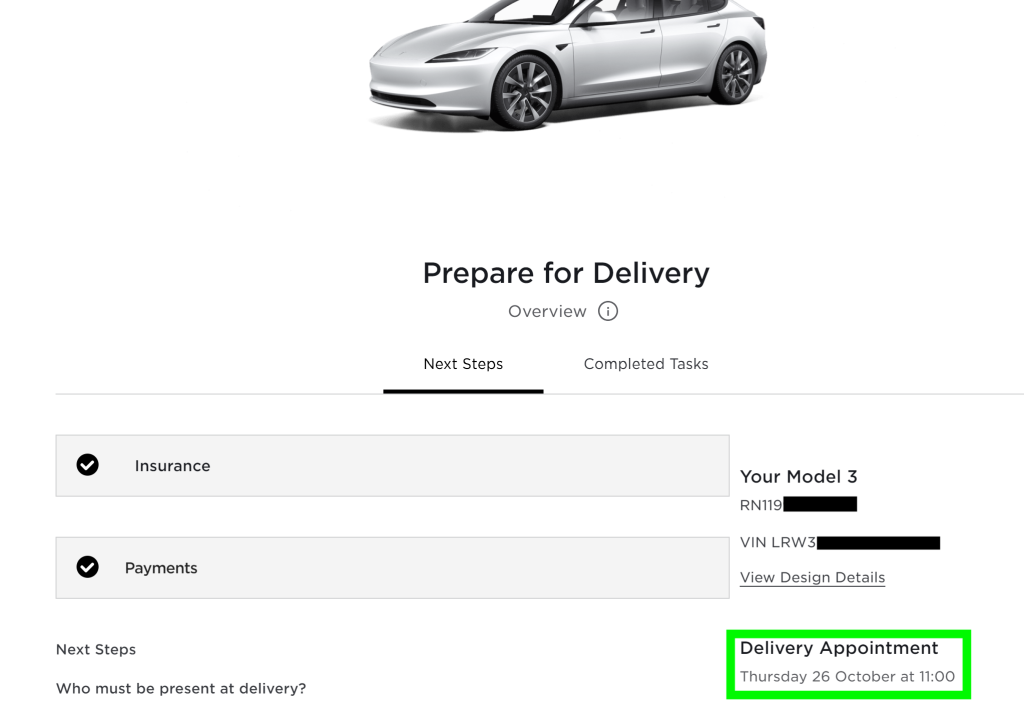 The Model 3 refresh opened order banks in the United Arab Emirates and Israel in August, shortly after Tesla China unveiled the Project Highland vehicle. At the time, Tesla's delivery estimates for the Model 3 Highland were between October and November. As of this writing, the delivery window for the Model 3 refresh is between November and December 2023.
The Model 3 Highland RWD started at AED 174,990 while the Dual-Motor AWD Long Range costs AED 204,990 before options. The free paint color is Pearl White Multi-Coat.
Last week, Tesla kicked off Model 3 Highland deliveries in Europe. The first reported Model 3 refresh delivery occurred at a Tesla store in Bielefeld, Germany. Earlier this week, Tesla started delivering Model 3 Highland units in The Netherlands.
Tesla Giga Shanghai continues to crank out Model 3 Highland units. It recently prepared a bunch of new Model 3 refresh cars for export.
News:
The upgraded @tesla model 3 was officially presented to the world in Dubai today!🇦🇪
Many people joined and enjoyed all this beautiful vehicle has to offer.
This model is now live at all Tesla locations in the UAE!
Go and check out this beautiful vehicle! pic.twitter.com/JCbtPPCUNB

— Esther Kokkelmans (@EstherKokkelman) October 22, 2023
The Teslarati team would appreciate hearing from you. If you have any tips, contact me at maria@teslarati.com or via X @Writer_01001101.