According to tweets by both The Boring Company and its famous founder, Elon Musk, the answer to "soul-crushing traffic" will have to wait a few days longer. The anticipated opening event marking the completion of their 2-mile test tunnel project originally scheduled for December 10th has now been shafted…er, shifted to December 18th. No reason was given for the postponement; however, as of this last Tuesday, the incomplete construction status of a corresponding watchtower may have been pointing towards the general state of a few items needing to be finalized before doors officially open.
Tunnel opening now set for 12/18. Need another few days to finish the snail habitat. More details soon!

— The Boring Company (@boringcompany) December 6, 2018
In a further tease about the company's nearing event, the Tesla CEO also dropped a few hints for tunnel-specific transports, one being a modified autonomous car for above-ground roads and the other an elevator to carry cars between the ground and the tunnel. As for the promised snail habitat? Perhaps it's for transport speed appreciation, perhaps it was just a suggestion by a machine operator with a boring lunch break. Either way, given Musk's penchant for unusual and cultural humor (to include Monty-Python inspired job interviews), it's a tough call whether any shelled greeters will meet event attendees.
Boring Company product launch on Dec 18. More than a tunnel opening. Will include modded but fully road legal autonomous transport cars & ground to tunnel car elevators.

— Elon Musk (@elonmusk) December 7, 2018
Began in 2017, the company's initial construction project was a shaft tunnel entrance on Crenshaw Boulevard across from the Hawthorne, California headquarters of SpaceX, Musk's private rocket company. The 20-foot-plus opening was built to host Boring's garage-elevator concept for lifting and lowering vehicles in and out of the coming tunnels, and a second shaft was dug out two miles away at the 120th Street/Prairie Avenue crossroad of Hawthorne, marking the tunnel's end. Midway between the two points sits O'Leary Station, another shaft surmised to demonstrate vehicles entering and exiting tunnels outside primary end caps via a concept "garage-elevator". The Station was named after Patrick O'Leary, Boring Company's Structures Engineering Designer.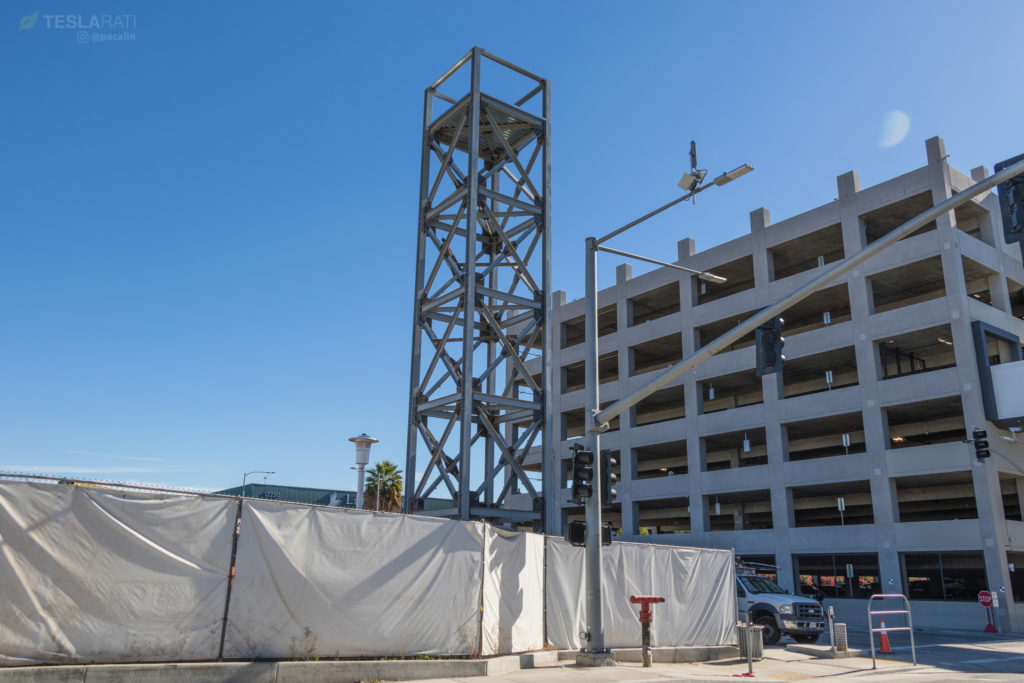 While free rides in the tunnel will be open to the public following the company's grand opening event, the O'Leary elevator will not share the same status. Instead, it will remain a testing site for shuttling vehicles back and forth between SpaceX and the station, along with moving vehicles in and out of a private residence acquired for the purpose. This testing will help Boring gather data to expand its reach to other areas that could benefit from the technology.
The grander vision behind Boring's test tunnel is to eventually overhaul traffic infrastructure systems in city-wide projects. Musk's Twitter-joke-turned-company has done some growing down, and has even negotiated high-speed transit proposals with government officials in Chicago. Stay tuned for the next not-a-boring-chapter soon to be revealed!