Shelby American is set to release the first Shelby version of the Ford Mustang Mach-E GT, which is exclusively available in Europe. The special variant will feature a number of minor but key alterations to the standard Mach-E GT.
Shelby's modifications to the Mach-E GT are focused on handling and styling instead of straight-line performance. The vehicle sits on lowering springs, reducing its ride height by an inch. It is also equipped with lighter satin black wheels and numerous carbon fiber components, including a carbon fiber hood, grille, mirror caps, and door trim.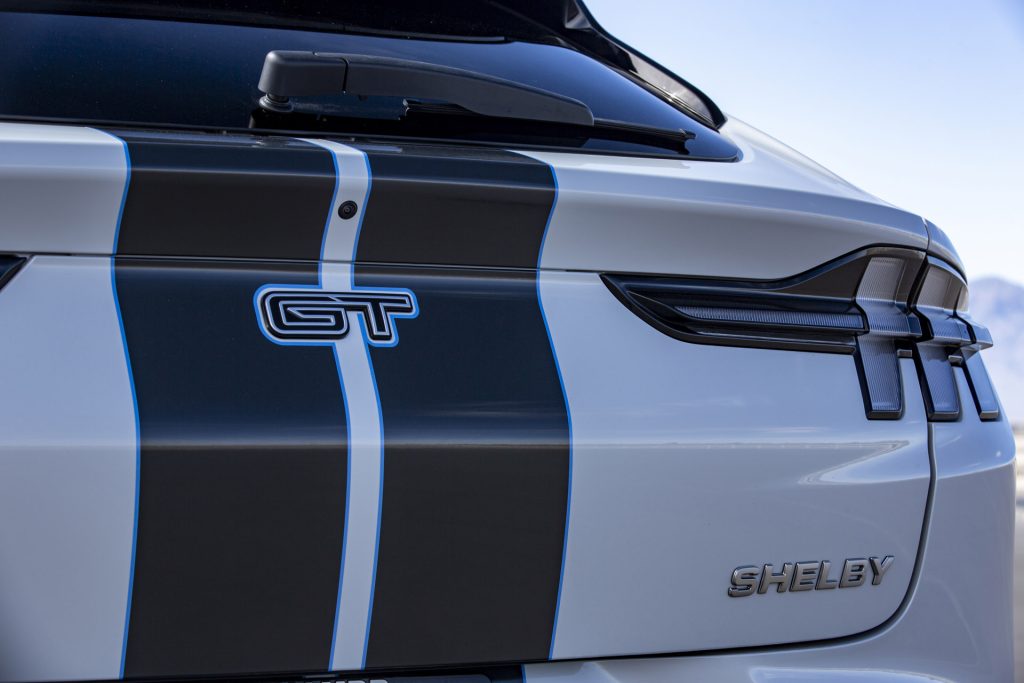 Interestingly enough, the Shelby Mustang Mach-E GT will be fitted with Borla's "Active Performance Sound System," which is designed for electric vehicles. The external speaker system is designed to replicate the engine and exhaust noise that's typically provided by an internal combustion engine. Borla's sound system aims to create a realistic sound that matches the driver's inputs. 
Other changes featured in the Shelby Mustang Mach-E GT include emblems and badges, exterior vinyl stickers, Shelby floor mats, and a numbered dash plaque. Those who can acquire the vehicle should count themselves lucky as Shelby American plans to produce only 100 units of the vehicle for the European market. The entire package costs €24,900 (approximately $27,500), and customers must either own a 2021-2023 Mach-E GT or purchase one within the 2023 calendar year.
Aaron Shelby, board member of Carroll Shelby International and grandson of the company's founder, explained why the vehicle is only being sold in Europe. "We elected to initially offer the Shelby Mustang Mach-E GT only in Europe because sales of EVs are growing much more rapidly there than in the USA. And from 2016 to 2021, the number of public EV charging stations increased by 431% across Europe. It just makes good business sense for Shelby American," he said.
Check out Borla's EV sound system in the video below.
Don't hesitate to contact us with news tips. Just send a message to simon@teslarati.com to give us a heads up.