At a flashy unveiling in East London on Monday night, NIO, the Chinese-based electric vehicle startup, unveiled their Gen2 Formula E car for Season 5 of the all-electric racing series. The extravagant fanfare wasn't unwarranted, as the new car marks a historic point for the Formula E racing series and, more broadly, electric cars in general.
Up until this point, Formula E has been an exciting sporting event that, despite its best efforts, has struggled to overcome one of the longtime disadvantages of electric vehicles: range. This season, range anxiety is taking a back seat as battery improvements move the series forward. Advancements in the battery cells and the overall pack technology have allowed the cars to run the entire 45-minute race on a single charge. In prior seasons, each driver swapped into a second fully charged vehicle mid-race. The battery capacity has doubled, from 26 kWh to 54 kWh, while maintaining nearly the same size and weight.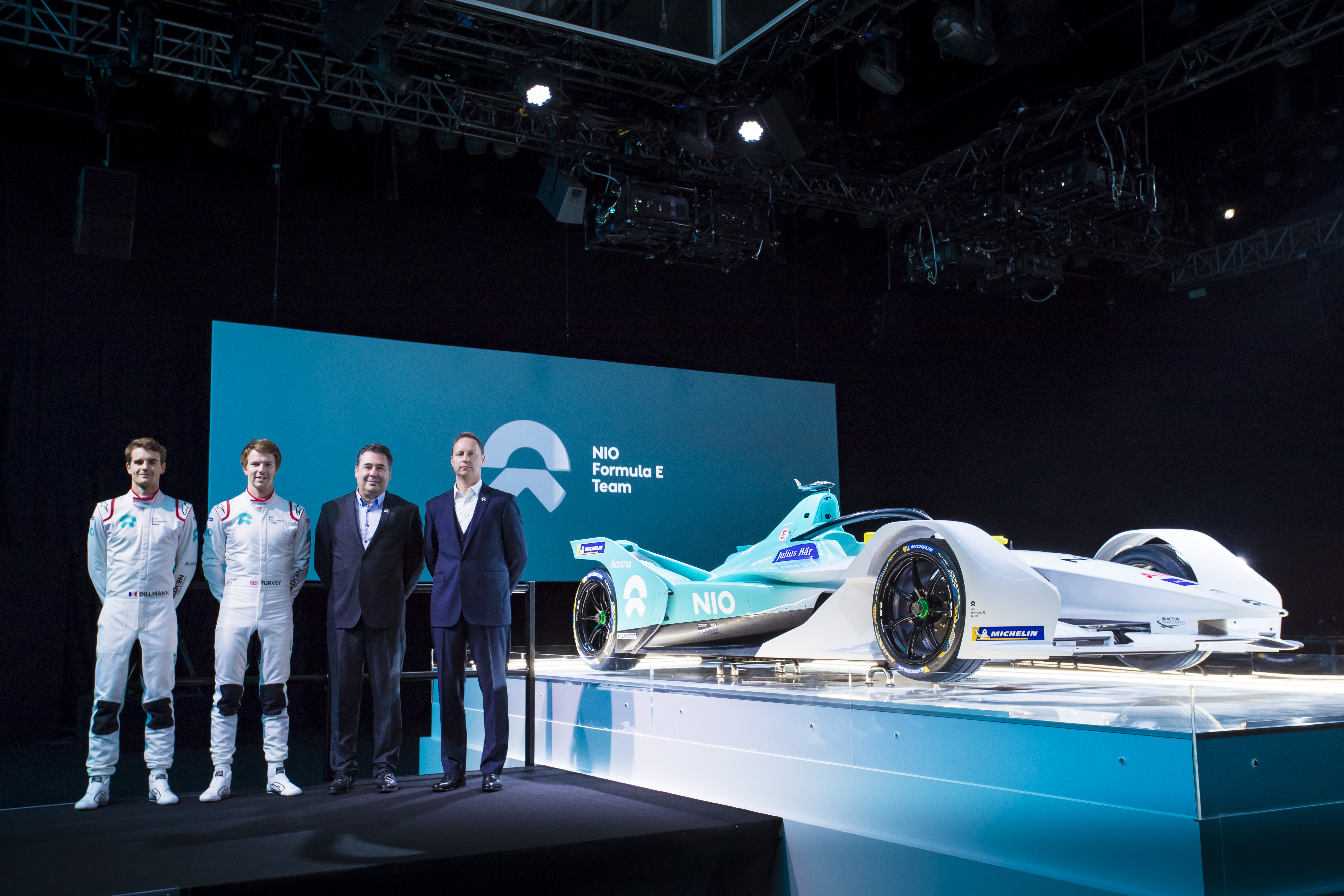 The new vehicles will not only aide in the teams' performance on the track but will also serve as a testbed for NIO's most advanced technologies. "We are working on the cutting edge, whatever we learn here, may go down into the NIO production cars. Currently, the components we use are too expensive, but that's a matter of time. The actual software that we use to program the inverter and everything that can all be used in the future," said Paul Fickers, Performance Program Engineering Director at NIO.
The new technological advancements signify a much larger change in the entire EV industry: the impending dominance over internal-combustion engines. Allowing companies to go head-to-head, on a technological and skill-based level, by leaving range concerns behind and upping the maximum power output in the cars, will heat up competition between the teams to a truly exciting level.
With nearly all the teams entering or nearing production of their own electric roadcars, Season 5 of Formula E will be the most important yet. NIO began production of their first vehicle earlier this year in China, Audi announcing the e-Tron, Jaguar's brand new i-Pace, Nissan's long-time Leaf, and BMW's i-Series. NIO's Fickers told Teslarati that he especially believes NIO's motor and inverter will best the competition.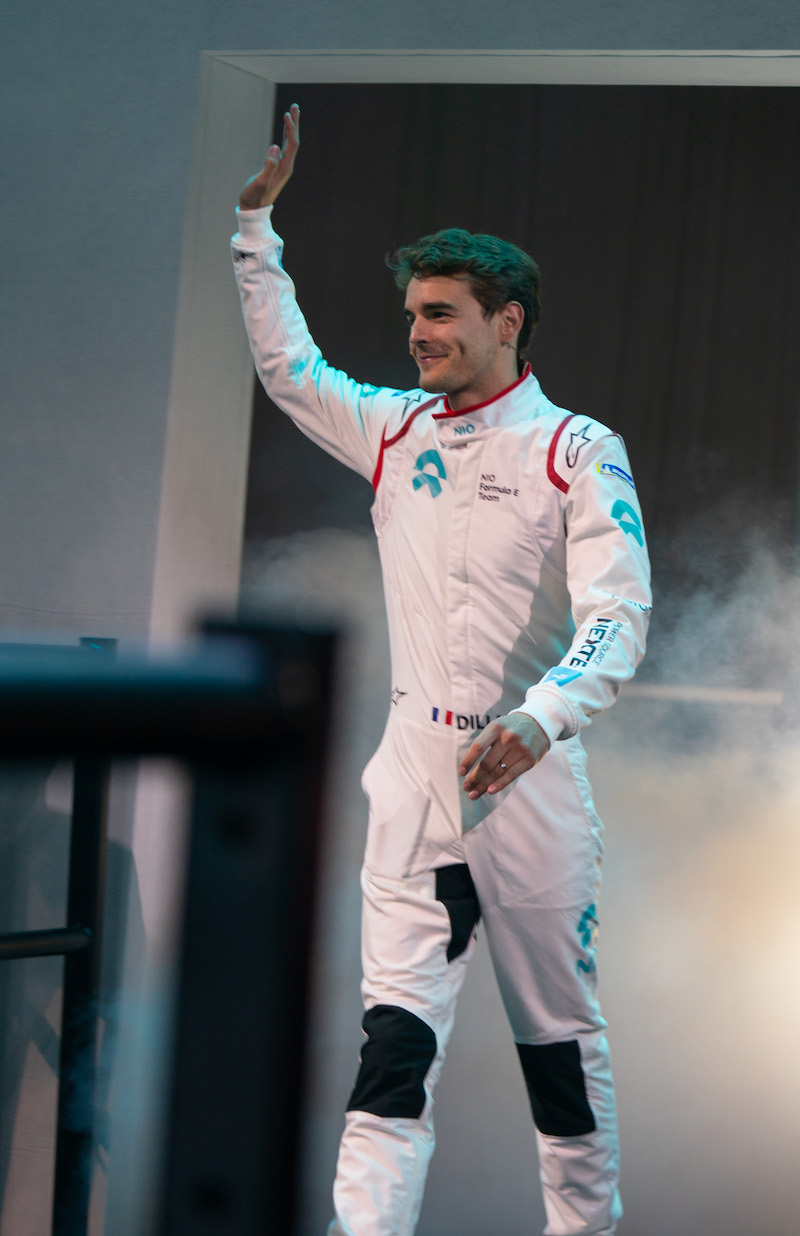 Outside of technological changes to the vehicles, NIO is switching up their driver roster by adding Tom Dillmann to the team, joining long-time NIO driver, Oliver Turvey. Dillmann tells Teslarati that the driving experience of a Formula E vehicle is like no other, "I don't compare it to a normal single seater, I just see it as Formula E. It is 900kg, it has a driver, this amount of power, different tires. Formula E for me is separate."
Dillmann also highlighted the increased power on the new generation vehicle, with peak power rising from 200 kW to 250 kW. "On the tracks we are racing on, very narrow, twisty, it's fast," Dillmann noted, going on to state the power capacity boost will be especially noticeable in the qualifying races (when speed is the number one objective), "it's going to be fast."
In addition to a new vehicle and driver, NIO added Switzerland-based, cybersecurity firm Acronis as a long-term partner. The company will also be providing NIO with technology services.
In September, NIO listed on the New York Stock Exchange and became the second all-electric automaker to go public, after Tesla in 2010. With over 6,000 employees across the world, NIO is making a large bet on the world's largest electric vehicle market in China.
While the Formula E races do help the company's branding, they are looking to eventually bring the cutting-edge technology into their production vehicles, the NIO ES8 and ES6 (both crossovers). The vehicles have prices ranging from $55,000-$65,000, far less than Tesla's Model X, which costs more than double that in China.
While only time will tell if NIO can meet their sales targets in China, we will be able to see NIO's racing technology in action shortly. Formula E's first race of Season 5 is being held in Ad Diriyah, Saudi Arabia on December 15th. With larger batteries and more powerful motors, the new season will surely be the most exciting yet.