SpaceX has reached a critical milestone on the road to Falcon Heavy's third flight: all major parts of the rocket – three boosters, an interstage, and a payload fairing – are now officially on-site at the company's Pad 39A launch facilities.

This means that all that stands between SpaceX, the USAF, and the critical mission is the integration of the hardware into one vehicle, as well as the integration and encapsulation of all 24 customer satellites in the Falcon payload fairing. As noted by the USAF Space and Missile Systems Center (SMC), Falcon Heavy's Space Test Program-2 (STP-2) mission will be exceptionally challenging and important for SpaceX for a variety of reasons.
Falcon Heavy: The Upper Stagening
Although the general performance of the three first stage boosters will be absolutely critical, the US Air Force's STP-2 mission manages to cram in several additional major goals. First and foremost, all eyes will be on SpaceX's Falcon upper stage (S2). Scheduled to last no less than several hours, the upper stage will be put through its paces like never before, requiring four separate ignitions and shutoffs of its Merlin Vacuum engine. For SpaceX, this may be the first time the company has ever attempted the feat – if any on-orbit testing has been done after completing customer missions, SpaceX has never commented on it.

Back in February 2018, Falcon Heavy's launch debut also happened to mark the first flight-test of a true long-duration upper stage coast and third ignition, a spectacular success that sent Starman and a Tesla Roadster into a heliocentric orbit that now reaches beyond Mars. As such, SpaceX will by no means be walking into the challenges of STP-2 unprepared. In fact, the coast required on Flight 1 may have technically been more challenging than any one of the four separate burns S2 will need to perform on STP-2. However, combining the need to do all four burns and deployments rather quickly and in sequence, the critical need for accurate orbital insertions, and high standards of reliability and mission assurance expected by the USAF, STP-2 will easily be the hardest mission SpaceX has yet to attempt.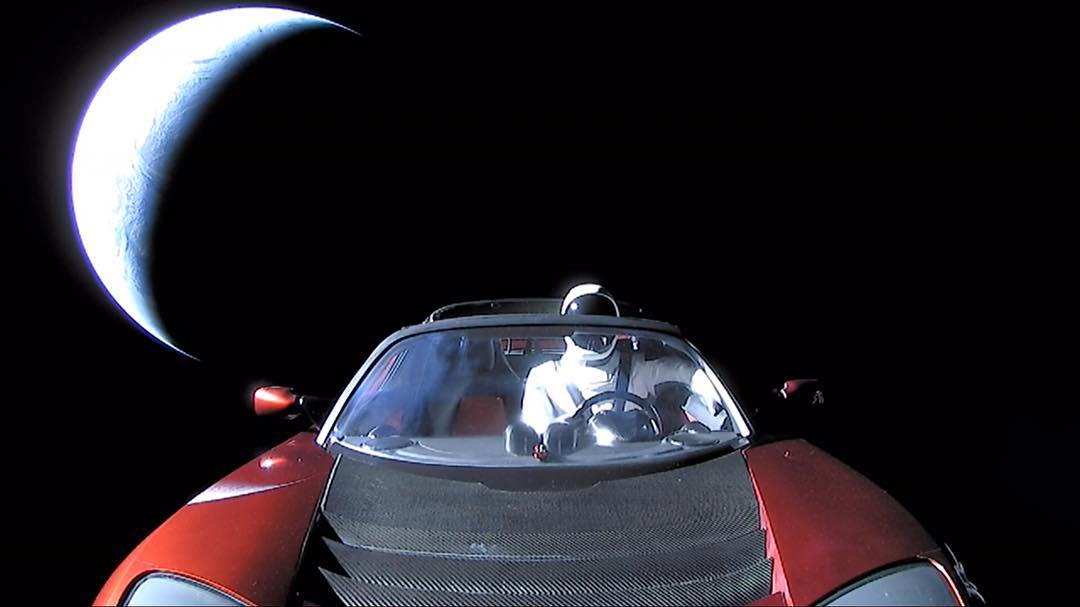 If SpaceX succeeds, the benefits will stretch far beyond simply satisfying an Air Force requirement and securing the USAF's Falcon Heavy certification. Once SpaceX has rigorously demonstrated the reliability of Falcon 9's upper stage for long coasts and high numbers of ignition events, the company will be able to apply that as a marketable product. Potential customers include the usual communications satellite operators desiring a direct-to-GEO insertion, saving time (and thus making money faster) by skipping the orbit-raising that comes with easier transfer orbits.

One major use-case – as demonstrated by Falcon Heavy's interplanetary launch debut – is sending payloads beyond Earth orbit, a capability that NASA would undoubtedly take advantage of.
Reusability makes a surprise entrance
But wait, there's more! In a predictable but still largely unexpected turn of events, the Air Force has also selected Falcon Heavy's STP-2 mission as an opportunity to gain familiarity with the rocket reusability SpaceX is famous for. Falcon Heavy's second mission and commercial launch debut – Arabsat 6A – used three all-new Block 5 boosters, two of which returned to land after gentle recoveries. Known as B1052 and B1053, the lightly-used boosters are now scheduled to become the first flight-proven orbital-class rockets launched on a Department of Defense (DoD) mission in 25 years, since the Space Shuttle's final military mission in 1992.
If successful, SpaceX will help pave the way for the US military to seriously adopt reusable rockets and develop the "certification" procedures needed to do so. This will benefit all prospective US launch providers, not just SpaceX, but SpaceX will likely be the only company flying valuable payloads on flight-proven rockets until Blue Origin and ULA's Vulcan achieve flight-proven certification for military launches. Much like regular certification often requires multiple launch demonstrations, flight-proven certification will likely be at least as – if not more – stringent. For New Glenn, that milestone might come as early as 2023-2025, while Vulcan – if a reusable engine section is ever actually implemented – is unlikely to even complete its launch debut – let alone first reuse – before 2025.

As such, SpaceX is quite literally half a decade ahead of its prospective competitors when it comes to certifying flight-proven rockets for high-value launches. Additionally, just the act of the USAF completing its development of a reusability certification process will likely encourage – if not directly lay the foundation for – NASA to seriously consider doing the same with its own launch services.
Check out Teslarati's newsletters for prompt updates, on-the-ground perspectives, and unique glimpses of SpaceX's rocket launch and recovery processes.