SpaceX's Cargo Dragon has successfully rendezvoused with the International Space Station (ISS) as part of NASA's CRS-19 resupply mission, marking what is almost certainly the spacecraft's second to last orbital launch.
On December 5th, new Falcon 9 booster B1059 lifted off from SpaceX's LC-40 Cape Canaveral Air Force Station (CCAFS) launch pad with a fresh upper stage and twice flown Cargo Dragon capsule C106 atop it. A little over nine minutes after launch, B1059 prepared to be robotically secured on drone ship Of Course I Still Love You (OCISLY) while Cargo Dragon – now in orbit – separated from Falcon 9's upper stage and headed on its merry way.
Cargo Dragon's 20th orbital mission and 19th trip to the ISS, CRS-19's twice-flown spacecraft commanded the deployment of its two solar arrays, primed its Draco maneuvering thrusters, and opened up its Guidance, Navigation, and Control (GNC) bay. Using star trackers, inertial measurement devices, and lasers, Dragon then proceeded to precisely deliver itself to the 'door' of the space station before gradually approaching.
Astronauts aboard the ISS then manually guided Canadarm2 – a massive robotic arm externally attached to the space station – towards Cargo Dragon as it used its thrusters to essentially hover in place, ultimately grabbing the spacecraft with a sort of mechanical hand. At that point, Dragon effectively became a part of the ISS and astronauts monitored the subsequent (and mostly automated) process of using Canadarm2 to fully berth spacecraft with the station.
After berthing, astronauts are able to equalize the pressure between the ISS and visiting spacecraft and open the hatch, gaining access to whatever cargo it was loaded with prior to launch. Alternatively, visiting vehicles can also dock with the International Space Station, a process controlled entirely by the arriving spacecraft, a bit like berthing but with almost all of the risk on its shoulders. All Russian spacecraft currently use this method, as do Boeing's Starliner and SpaceX's Crew Dragon.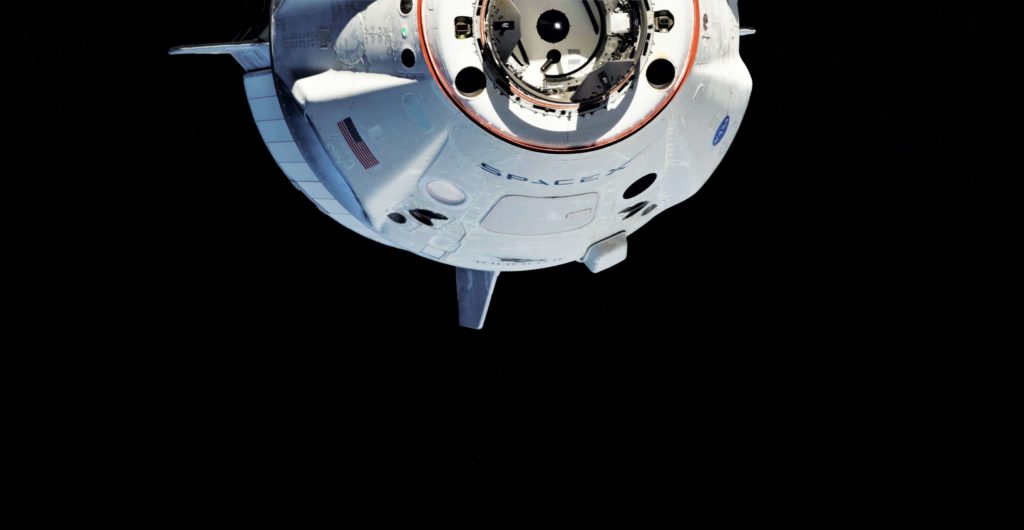 As it turns out, CRS-19 – partially hinted at in the name – is the second to last launch of SpaceX's Dragon 1 (Cargo Dragon), which become the first commercial spacecraft capable of reentering Earth's atmosphere in 2010 and rendezvousing with a space station in 2012. Five months later, SpaceX launched CRS-1 – its first operational resupply mission – and the rest is (more or less) history.
In the seven years since CRS-1, Cargo Dragon – including CRS-19 – has now flown 18 successful space station resupply missions and delivered more than 90,000 lb (50,000 kg) to its ever-changing crew of astronauts. Cargo Dragon has undergone at least two significant upgrades and suffered its fair share of mishaps, but has still successfully completed its mission every time it reached orbit.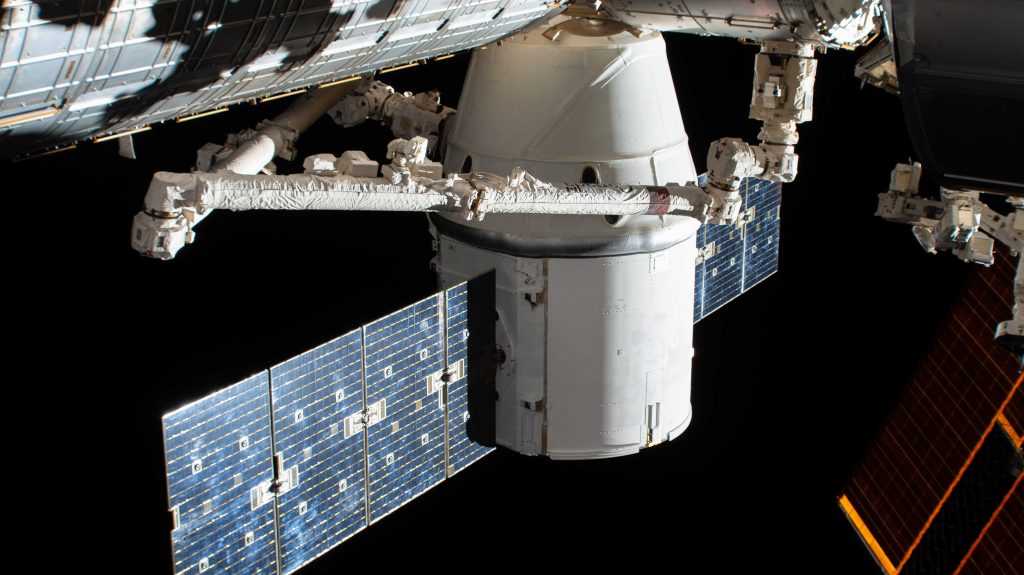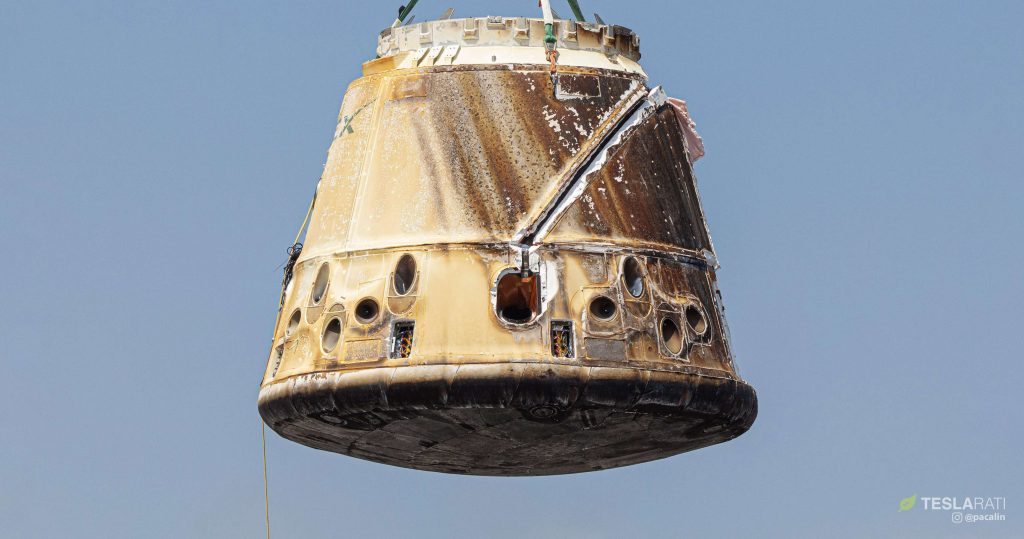 NASA's CRS1 SpaceX contract ultimately called for a total of 20 Cargo Dragon missions to the ISS, although more could technically be added retroactively if both entities were to decide they were needed. Currently, the plan is for CRS-20 – Cargo Dragon's next launch – to be the spacecraft's last orbital mission and is scheduled no earlier than March 2020.
After CRS-20, SpaceX – via its subsequent CRS2 NASA contract – means to introduce a version of Crew Dragon (Dragon 2) modified for cargo-only missions, optimally taking flight-proven Crew capsules and reusing them as Cargo Dragon 2s.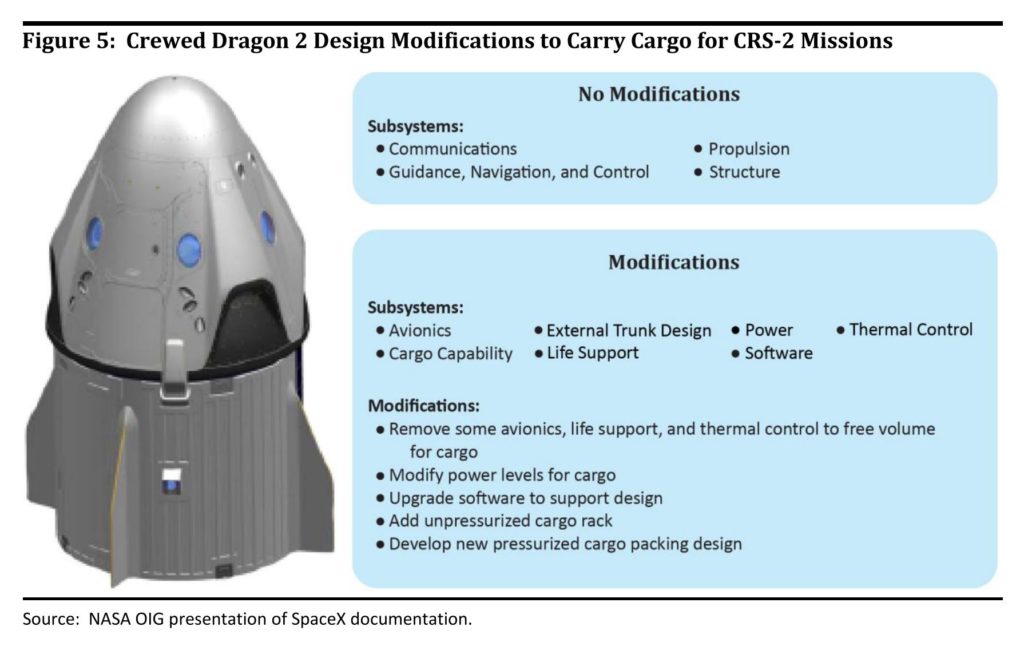 SpaceX recently revealed that the first Cargo Dragon 2 spacecraft will unexpectedly not feature Crew Dragon's complex SuperDraco abort system, a feature that has recently created several roadblocks. However, this dramatically simplifies Dragon 2 and means that SpaceX is still quite confident that the upgraded cargo spacecraft will be ready for its launch debut next year.
Known as CRS-21, that mission will see SpaceX's CRS launches move from LC-40 to Kennedy Space Center's LC-39A pad in order to enable extremely late and convenient cargo-loading via Pad 39A's Crew Access Arm (CAA), to be primarily used by astronauts boarding Crew Dragon. Similarly, Cargo Dragon 2 will dock with the ISS instead of using Dragon's current berthing route, nominally requiring less hands-on astronaut time for each resupply mission.
Cargo Dragon will be missed but will forever remain a major piece of commercial spaceflight history. Dragon 2 will likely toe the line for the first half of the next decade, but SpaceX ultimately wants to get its generation Starship launch vehicle online as soon as possible – a feat that will make all Falcon and Dragon vehicles redundant if things go as planned.
Check out Teslarati's newsletters for prompt updates, on-the-ground perspectives, and unique glimpses of SpaceX's rocket launch and recovery processes.