After what can only be described as an attempt to sandbag the official launch schedule, NASA administrator James Bridenstine remains alone in his public implication that the date for SpaceX's first Crew Dragon test flight (DM-1) is so uncertain that "the first half of 2019" was the closest he would get to an estimate.
Such an uncertain estimate would normally be par for the course of NASA's Commercial Crew Program (CCP), but the fact remains that SpaceX and NASA have recently filed for and received specific launch date allotments for Crew Dragon's DM-1 launch, dates little more than 4-6 weeks away from today.
At the NAC HEO meeting, Bill Gerstenmaier says the SpaceX Demo-1 mission is planned "towards the end of January."

— Jeff Foust (@jeff_foust) December 6, 2018
As such, the fact that NASA associate administrator Bill Gerstenmaier – a critical hands-on leader of NASA's commercial and exploration programs – specifically stated that NASA and SpaceX are targeting DM-1's launch in January is an unusually stark indication that the two senior NASA officials are not reading from the same script, so to speak. The reasons for the dramatic differences in official statements separated by just one week are hard to parse and would inevitably tread into waters of pure speculation and political machinations.
What is far more important is that Gerstenmaier – backed up by Phil McCalister, NASA Director of Commercial Spaceflight – reaffirmed that NASA is planning for the first orbital, uncrewed launch of SpaceX's Crew Dragon as early as January 2019, albeit with a slight 10-day slip since the last specific launch date (January 7) was announced.
Speaking before and after Falcon 9's recent launch of Cargo Dragon (CRS-16) on December 5th, SpaceX VP of Launch and Build Reliability Hans Koenigsmann added yet another voice to the chorus, stating that he and SpaceX were extremely confident that all the physical hardware and software aspects of Crew Dragon would be ready to launch no later than January 7th.
NASA's Phil McAlister updates the status of SpaceX's Demo-1 Crew Dragon spacecraft, and says the company aims to have all hardware ready by Dec. 20, then will stand down for the holidays before resuming launch preps in January. pic.twitter.com/XDubh95PEV

— Stephen Clark (@StephenClark1) December 6, 2018
Why so uncertain?
It's impossible to fully delve into the complex political and bureaucratic intricacies of modern NASA, but the uncertainty within NASA and the deltas between NASA and SpaceX's official statements can generally be explained by the simple fact that a number of critical final reviews have yet to be completed, reviews that will offer the final determination of when or if Falcon 9 and Crew Dragon are ready to launch.
Depending on the results of those readiness reviews, DM-1 could be given the go-ahead to launch in January or it could be delayed six months because NASA wants SpaceX to change a number of critical spacecraft systems, two extreme sides of what can be best described as a spectrum of possibilities.
In other words, SpaceX's Koenigsmann and NASA's Gerstenmaier and McCalister have since implied that they are confident that those final reviews will look favorably upon launch dates that approximate "ASAP". Bridenstine, while technically the head of NASA, can thus be treated as a dissenting or outlier opinion in this case, presumably offering a worst-case-scenario of when SpaceX might be able to launch DM-1 if final reviews go very badly.
Bridenstine and Koenigsmann's comments are worth looking at in a bit more depth, subtly but unequivocally pointing to the differences in opinion between NASA and SpaceX that clearly still float just beneath the public surface. Asked about Bridenstine's suggestion that DM-1 could slip quite a bit, Koenigsmann offered a skeptical but levelheaded response:
"What I could see is a [slip of a] couple of days because of [Space Station] traffic. For example, CRS-16 (Cargo Dragon) is on station at the same time, lots of traffic, lots of crew time requirements, but our target is – at this point in time – mid-January, and we're pushing as hard and [as diligently] as we can for this particular launch."
In fact, it appears that NASA and SpaceX concluded, around the same point in time, that a new target of January 17th was preferable to account for the logistical scheduling concerns highlighted by Hans in the above quote, allowing 10 extra days for the International Space Station (ISS) crew to complete other spacecraft operations before Crew Dragon's planned arrival.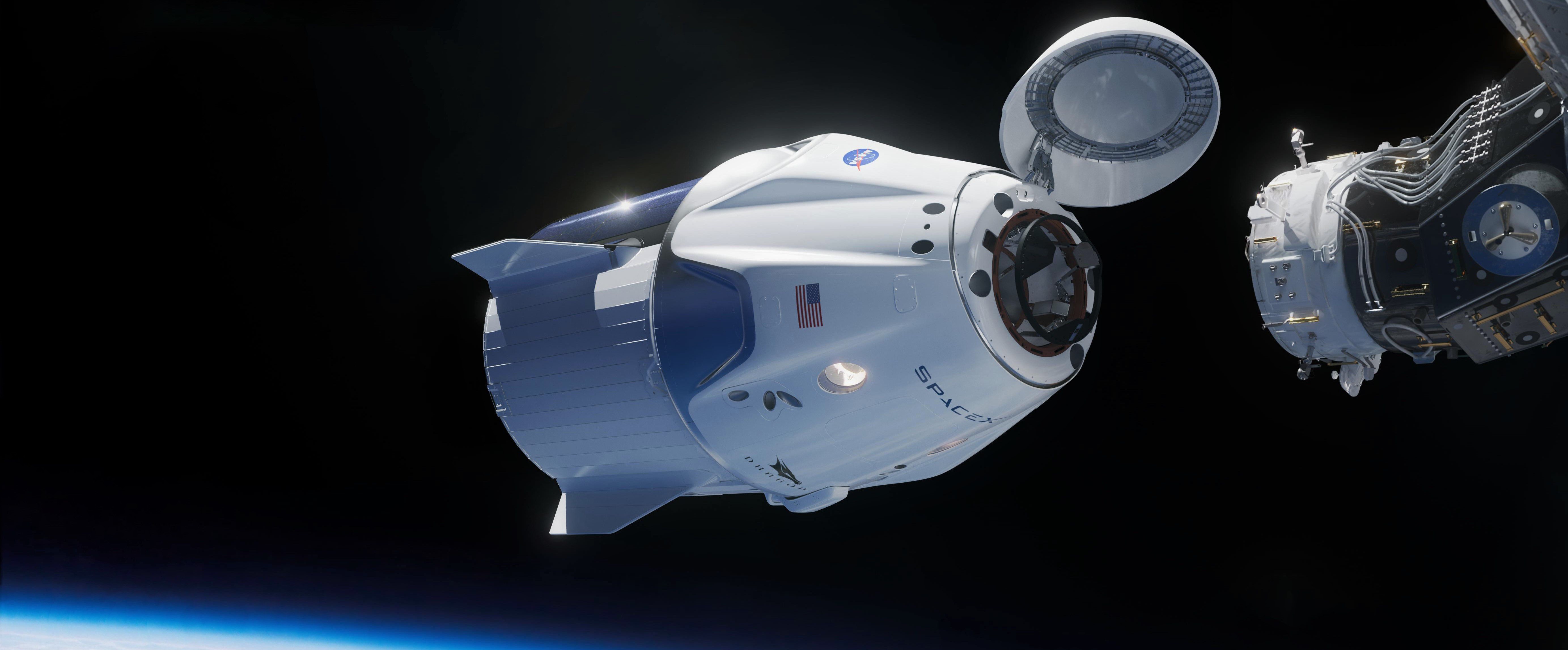 Even more intriguingly, local reporter Ken Kremer followed up with a question specifical triggered by Bridenstine's suggestion (according to USA Today) that "challenges" with Crew Dragon's landing parachutes were a leading factor in the unlikelihood of a January launch. Hans responded in his usual deadpan style:
"No; we're working through issues, obviously, I mean every launch has things that we work through to make sure they work fine. [Dragon 2's parachutes] actually have more redundancy than those on Dragon 1 and they are also [structurally] reinforced on Demo-1, so pretty sure [they're] gonna be successful."
Now we wait.
---
For prompt updates, on-the-ground perspectives, and unique glimpses of SpaceX's rocket recovery fleet check out our brand new LaunchPad and LandingZone newsletters!