As part of a last-second media event at SpaceX's Hawthorne, CA rocket factory and headquarters, members of the media were allowed to take the first public photos of the Crew Dragon spacecraft expected to support the company's astronaut launch debut.

According to NASA administrator Jim Bridenstine and SpaceX CEO Elon Musk, that inaugural Crew Dragon astronaut launch (known as Demo-2) could come as early as the first quarter of 2020. A great amount of work remains before NASA is likely to give SpaceX permission to launch, but both leaders were fairly confident that Crew Dragon's first crewed launch is likely to come sooner than later.
Photographer Pauline Acalin attended the SpaceX event for Teslarati and was able to take a number of excellent photos of the company's Crew Dragon cleanroom, in which workers swarmed around the spacecraft that will soon carry NASA astronauts to the International Space Station (ISS). Despite the large media event going on just a few feet away, several dozen SpaceX Dragon technicians ignored the hubbub and kept working, a quiet sign of their dedication and urgency.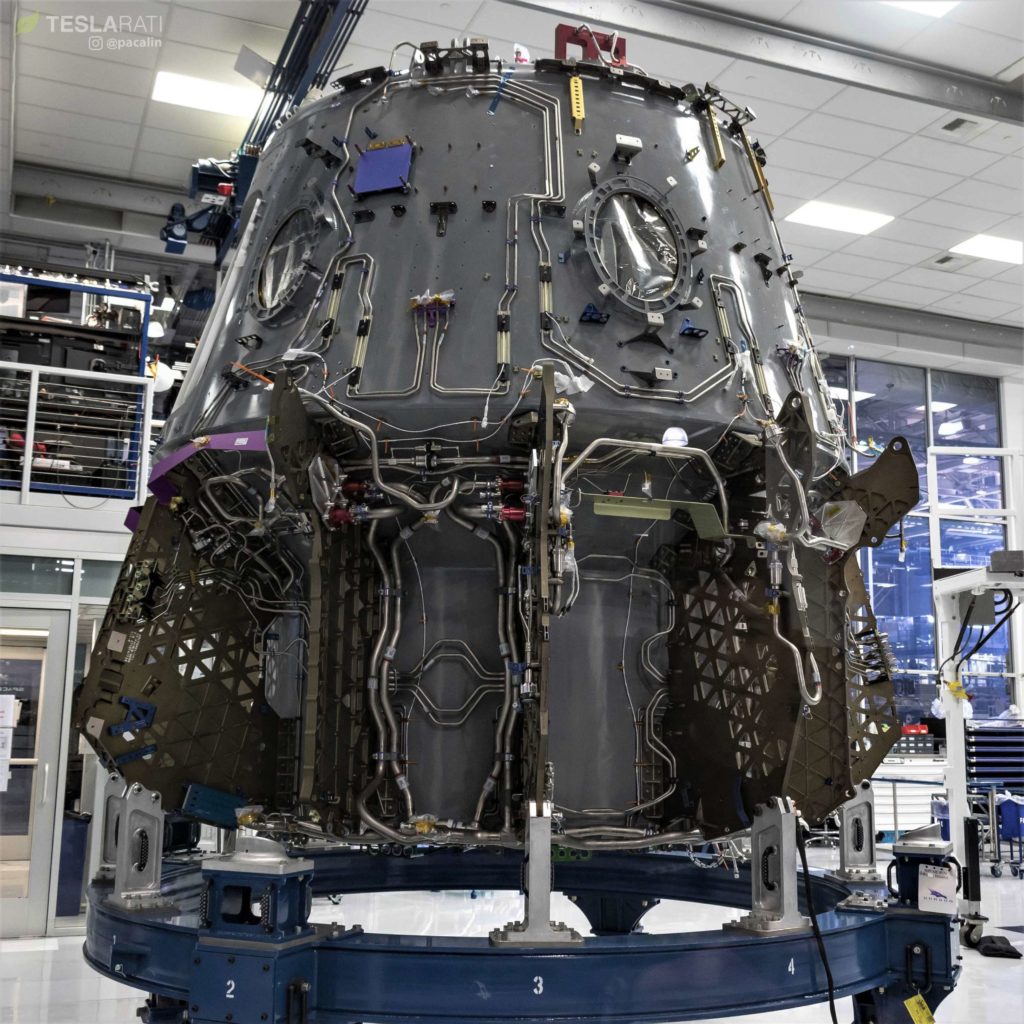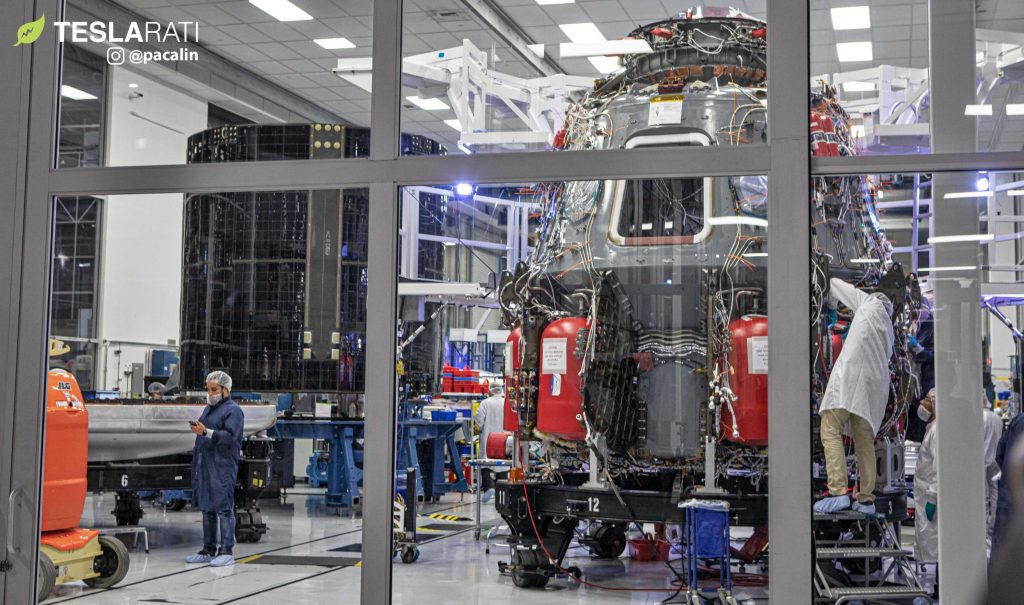 Striking an impressive contrast with similar photos taken roughly 14 months prior, far more hardware was present in SpaceX's Dragon's Lair. In August 2018, SpaceX held a similar media event in which COO/President Gwynne Shotwell and NASA astronauts spoke about Crew Dragon and their progress towards launch. Coincidentally, the capsule in the background of that event (C203) shipped to Florida perhaps just a week before today's October 10th gathering and will support Dragon's In-Flight Abort test instead of Demo-2.

Beyond the capsule itself, not a lot else was visible and activity was fairly subdued in the cleanroom. During the October 2019 event, dozens of workers swarmed around the spacecraft and a number of crucial components, all appearing to be nearly finished. To the left of Crew Dragon capsule C204, assigned to Demo-2, the spacecraft's expendable trunk section (a glossy black thanks to its curved solar array) and silvery heat shield were clearly in similar states of assembly. Combined, they account for the vast majority of the hardware needed to support SpaceX's first astronaut launch.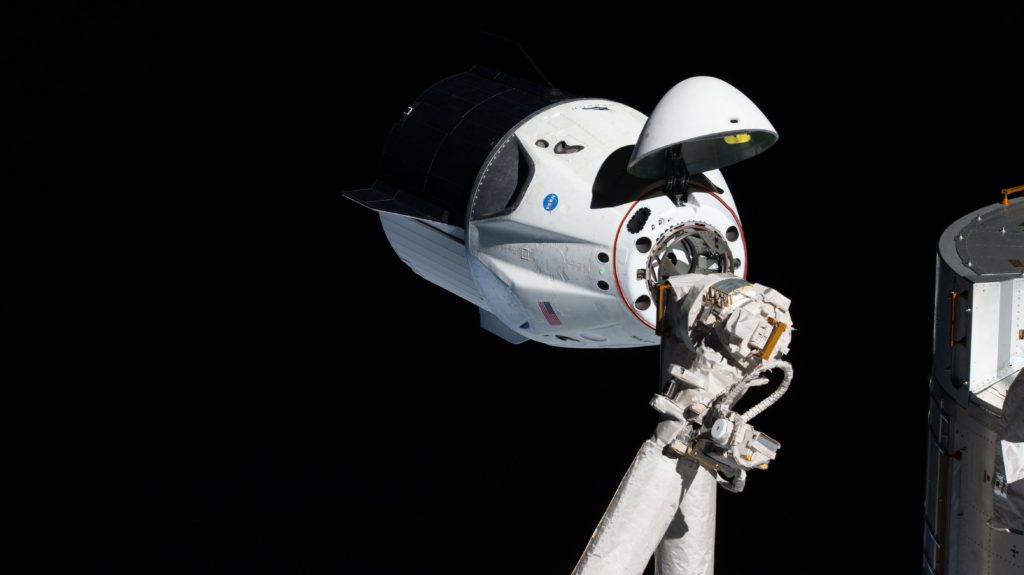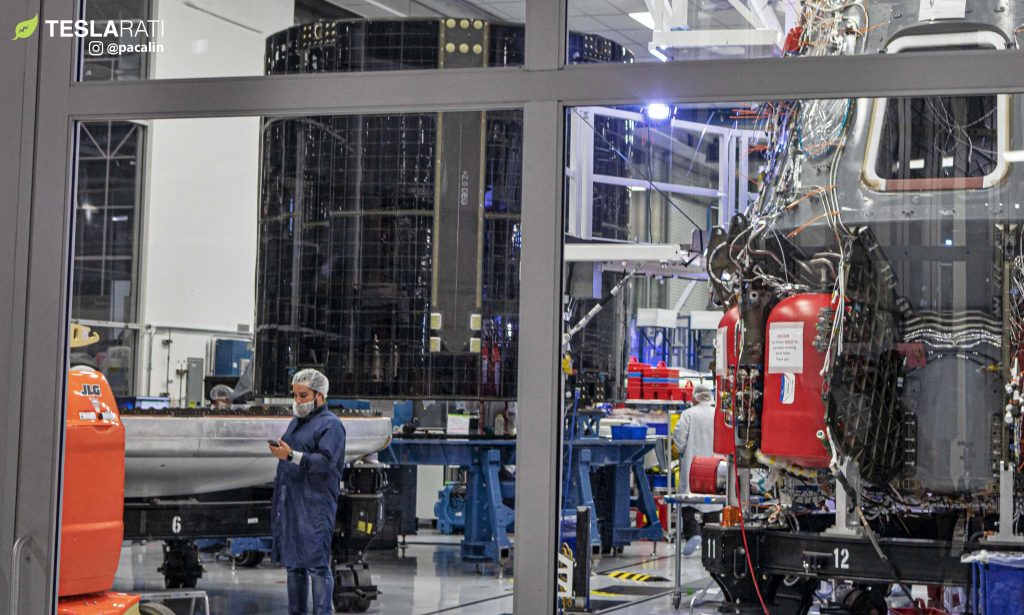 According to comments made on September 28th, CEO Elon Musk believes that the Crew Dragon hardware above could be ready to ship to Florida to begin pre-launch preparations as early as November 2019. SpaceX has already successfully static fired the Falcon 9 Block 5 booster – B1058 – that will support Crew Dragon's astronaut launch debut and both the booster and upper stage will likely arrive in Florida even before their Crew Dragon payload.

Meanwhile, SpaceX is perhaps just two months (give or take) away from Crew Dragon's crucial In-Flight Abort (IFA) test. The dramatic high-altitude, high-velocity test will likely destroy the Falcon 9 booster and upper stage assigned to support it while hopefully demonstrating that Dragon can whisk its astronauts away from danger at any point during launch. All Dragon and Falcon hardware for the IFA test arrived at SpaceX's Florida launch and processing facilities just days ago.
Check out Teslarati's newsletters for prompt updates, on-the-ground perspectives, and unique glimpses of SpaceX's rocket launch and recovery processes.