Speaking at the 2018 Von Braun Symposium in Huntsville, Alabama, ULA COO John Elbon expressed worries that the US National Security Space (NSS) apparatus could be put at significant risk if it comes to rely too heavily on the commercial launch industry to assure access to space.
Given that the US military's launch capabilities rest solely on SpaceX and ULA and will remain that way for at least three more years, Elbon's comment was effectively an odd barb tossed in the direction of SpaceX and – to a lesser extent – Blue Origin, two disruptive and commercially-oriented launch providers.
Reading between the lines
For the most part, Elbon's brief presentation centered around a reasonable discussion of ULA's track record and future vehicle development, emphasizing the respectable reliability of its current Atlas V and Delta IV rockets and the 'heritage' they share with ULA's next-generation Vulcan vehicle. However, the COO twice brought up an intriguing concern that the US military launch apparatus could suffer if it ends up relying too heavily on 'commercially-sustained' launch vehicles like Falcon 9/Heavy or New Glenn.
To provide historical context and evidence favorable to his position, Elbon brought up a now-obscure event in the history of the launch industry, where – 20 years ago – companies Lockheed Martin and Boeing reportedly "set out to develop … Atlas V and Delta IV" primarily to support the launch of several large satellite constellations. The reality and causes of the US launch industry's instability in the late '90s and early '00s is almost indistinguishable from this narrative, however.
Despite the many veils of aerospace and military secrecy surrounding the events that occurred afterward, the facts show that – in 1999 – Boeing (per acquisition of McDonnell Douglas) and Lockheed Martin (LM) both received awards of $500M to develop the Delta IV and Atlas V rockets, and the military further committed to buying a full 28 launches for $2B between 2002 and 2006. Combined, the US military effectively placed $3B ($4.5B in 2018 dollars) on the table for its Evolved Expendable Launch Vehicle (EELV) program with the goal of ensuring uninterrupted access to space for national security purposes.
Rocketing into corporate espionage
"The robust commercial market forecast led the Air Force to reconsider its acquisition strategy.  The EELV acquisition strategy changed from a planned down-select to a single contractor and a standard Air Force development program [where the USAF funds vehicle development in its entirety] to a dual commercialized approach that leveraged commercial market share and contractor investment." – USAF EELV Fact Sheet, March 2017
The above quote demonstrates that there is at least an inkling of truth in Elbon's spin. However, perhaps the single biggest reason that the EELV program and its two awardees stumbled was gross, inexcusable conduct on the part of Boeing. In essence, the company's space executives conspired to use corporate espionage to gain an upper-hand over Lockheed Martin, knowledge which ultimately allowed Boeing to severely low-ball the prices of its Delta IV rocket, securing 19 of 28 available USAF launch contracts.
Ultimately, Lockheed Martin caught wind of Boeing's suspect behavior and filed a lawsuit that began several years of USAF investigations and highly unpleasant revelations, while Boeing also had at least 10 future launch contracts withdrawn to the tune of ~$1B (1999). USAF investigations discovered that Boeing had lied extensively to the Air Force for more than four years – the actual volume of information stolen would balloon wildly from Boeing's initial reports of "seven pages of harmless data" to 10+ boxes containing more than 42,000 pages of extremely detailed technical and proprietary information about Lockheed Martin's Atlas V rocket proposal.
"If you rewind the clock 20 years, there were folks on a panel like this having dialogue about commercial launch, and there were envisioned several constellations that were going to require significant commercial launch. Lockheed Martin and Boeing set out to develop launch vehicles that were focused on that very robust commercial market – in the case of McDonald Douglas at the time, which later became Boeing, the factory in Decatur was…sized to crank out 40 [rocket boosters] a year, a couple of ships were bought to transport those…significant infrastructure put in place to address that envisioned launch market." – John Elbon, COO, United Launch Alliance (ULA)
In reality, Boeing was so desperate to secure USAF launches – despite the fact that it knew full well that Delta IV was too expensive to be sustainably competitive – that dozens of employees were eventually roped into a systematic, years-long, highly-illegal program of corporate espionage specifically designed to beat out government launch competitor Lockheed Martin. Humorously, Delta IV was not even Boeing's design – rather, Boeing acquired designer McDonnell Douglas in late 1996, five days before the USAF announced the decision to reject Boeing and another company's EELV proposals, narrowing down to two finalists (McDonnell Douglas and Lockheed Martin).
Seven years after the original lawsuit snowballed, Boeing settled with Lockheed Martin for a payment of more than $600M in 2006, accepting responsibility for its employees' actions but admitting no corporate wrongdoing. Five years after that settlement, John Elbon became Vice President of Boeing's Space Exploration division. This is by no means to suggest that Elbon is in any way complicit, having spent much of his 30+ years at Boeing managing the company's involvement in the International Space Station, but more serves as an example of how recent these events are and why their consequences almost certainly continue to reverberate loudly within the US space industry.
SpaceX forces change
Worsened significantly by the consequences of Boeing's lies about the actual operational costs of its Delta IV rocket (it had planned to secretly write off a loss on each rocket in order to steal USAF market share from LockMart), the commercial market for the extremely expensive rocket was and still is functionally nonexistent. 35 out of the family's 36 launches have been contracted by the US military (30), NOAA (3), or NASA (2); the rocket's first launch, likely sold at a major discount to Eutelsat, remains its one and only commercial mission.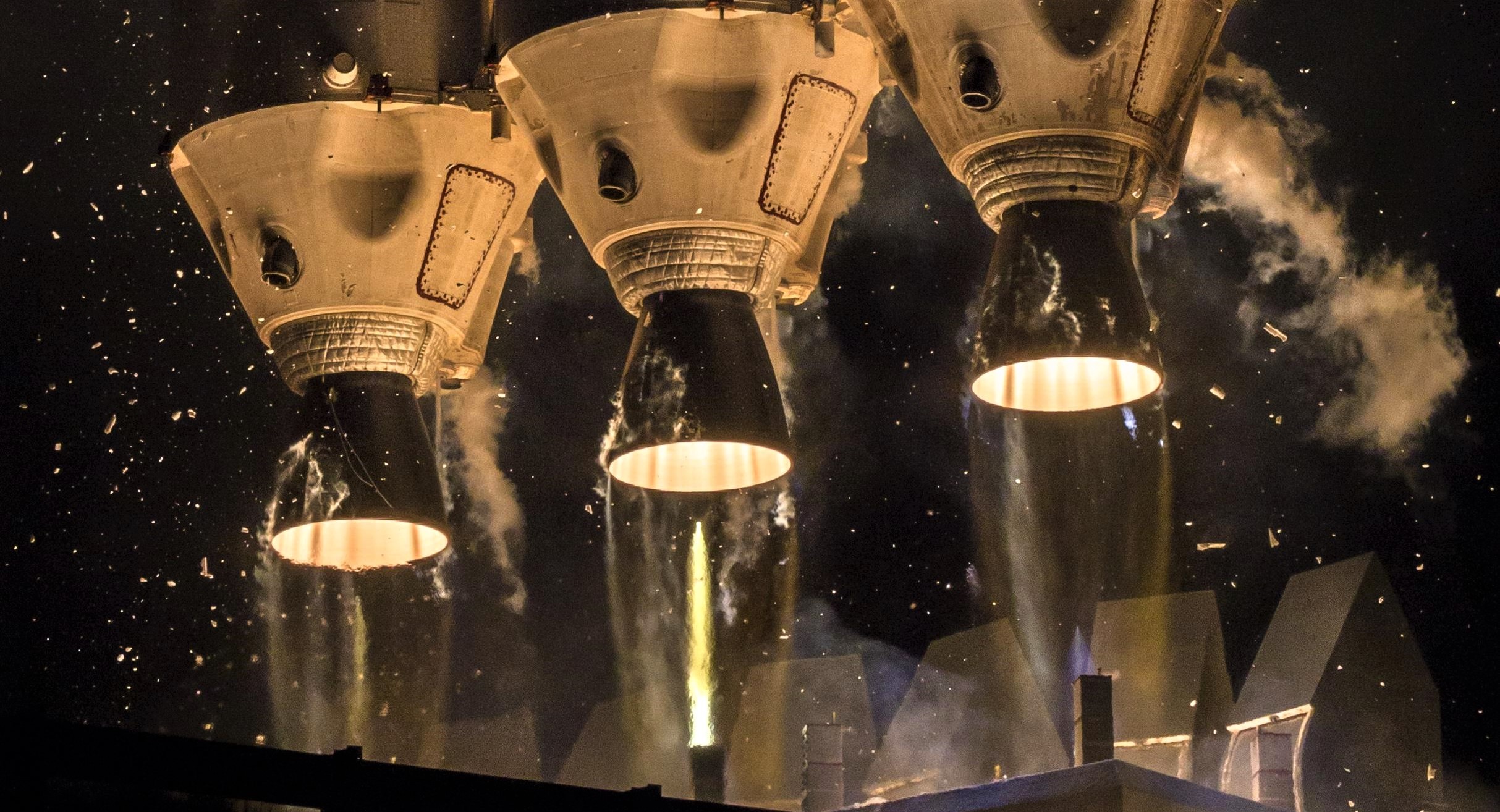 Atlas V, typically priced around 30% less than comparable Delta IV variants, has had a far more productive career, albeit with very few commercial launches since the Dec. 2006 formation of the United Launch Alliance. Since 2007, just 5 of Atlas V's 70 launches have been for commercial customers. Frankly, although Atlas V was appreciably more affordable than Delta IV, neither rocket was ever able to sustainably compete with Europe's Ariane 5 workhorse – Ariane 5 cost more per launch, but superior payload performance often let Arianespace manifest two large satellites on a single launch, approximately halving the cost for each customer. Russia's affordable (but only moderately reliable) Proton rockets also played an important role in the commercial launch industry prior to SpaceX's arrival.
After fighting tooth and nail for years to break ULA's US governmental launch monopoly, SpaceX's first dedicated National Security Space launch finally occurred less than a year and a half ago, in May 2017. SpaceX has since placed a USAF spaceplane and a classified NSS-related satellite into orbit and been awarded launch contracts for critical USAF payloads, most notably winning five of five competed GPS III satellite launches, to begin as early as mid-December. Falcon 9 will cost the USAF roughly 30% less than a comparable Atlas 5 contract, $97M to ULA's ~$135M.
A bit more than two decades after Boeing bought McDonnell Douglas and began a calculated effort to steal trade secrets from Lockheed Martin, Elbon – now COO of the Boeing/Lockheed Martin-cooperative ULA – seems to fervently believe that the most critical mistake made in the late 1990s and early 2000s was the USAF's decision to partially support the development of two separate rockets. Elbon concluded his remarks on the topic with one impressively unambiguous summary of ULA's position:
"We have to make sure that we don't get too much supply and not enough demand so that the [launch] providers can't survive in a robust business environment, and then we lose the capability as a country to do the launches we need to do … [That's] the perspective we have at ULA and it's based on the experience that we've been through in the past."
In his sole Delta IV vs. Atlas V case-study, what ULA now seems to think might have been "too much supply" under the USAF's EELV program appears to literally be the fundamental minimum conditions needed for competition to exist at all – two companies offering two competing products. Short of directly stating as much, it's difficult to imagine a more concise method of revealing the apparent belief that competition – at all – is intrinsically undesirable or risky.
A recording of the Von Braun Symposium's Commercial Space panel can be viewed here at timestamp 01:11:40.