SpaceX has nailed its 24th Falcon booster reuse and 44th Falcon booster landing with Falcon 9 B1056's flawless Landing Zone-1 recovery, setting the booster up to become the first SpaceX rocket NASA has flown on three times.

According to NASASpaceflight.com, NASA had already moved from a conservative "maybe" to a much firmer "yes, but…" on the second-reuse question, pending – of course – the successful completion of B1056's second launch and landing. As of now, the Block 5 booster has indeed successfully completed its second orbital-class mission, setting itself up for a milestone NASA reuse that could happen as early as December 2019 on CRS-19, Dragon 1's second-to-last planned International Space Station (ISS) resupply mission.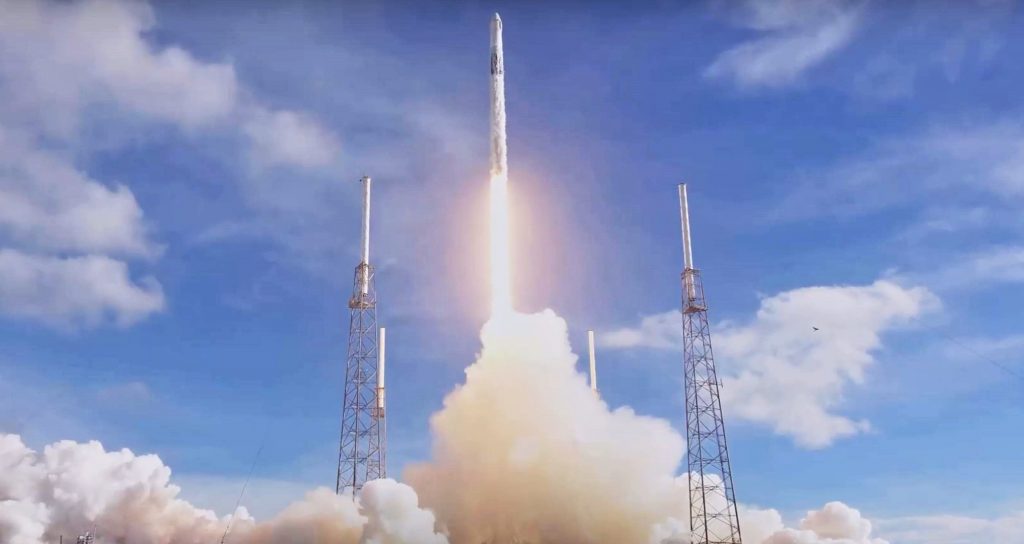 Back in May 2019, NASA ISS official Kenny Todd specifically stated that the space agency had a "vested interest" in Falcon 9 booster B1056, at that time just hours away from its inaugural launch and landing as part of Cargo Dragon's CRS-17 mission. That mission went off without a hitch on May 4th, 2019, although B1056 was forced to land aboard drone ship Of Course I Still Love You (OCISLY) due to a Crew Dragon explosion that littered LZ-1/2 with invaluable debris about two weeks prior.
"Quite frankly, [NASA] had a vested interest in this particular booster. We were gonna require it – the intent is to [reuse B1056 on SpaceX's upcoming CRS-18 launch] and – potentially – CRS-19."

Kenny Todd, ISS Operations and Integration Manager, NASA Johnson

SpaceX's latest Falcon 9 booster returns to port as NASA hints at "vested interest"
After returning to port, B1056.1 became the first Falcon 9 booster ever to successfully retract all four of its landing legs and be transported back to Cape Canaveral with its legs still attached. By all appearances, SpaceX reused all four of those landing legs, although chances are good that they removed and inspect the legs once B1056 was snug inside one of the company's local refurbishment hangars.

Still, the likely cautious landing leg stowage and reuse milestone hopefully means that future boosters may be able to stow their landing legs and prepare for a second launch without SpaceX technicians having to spend the time removing and reattaching them for inspection.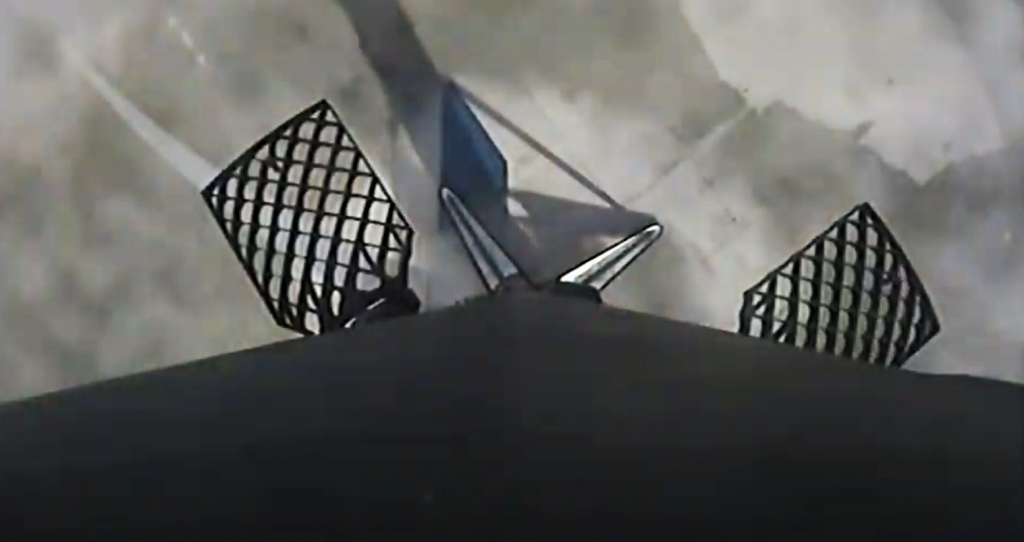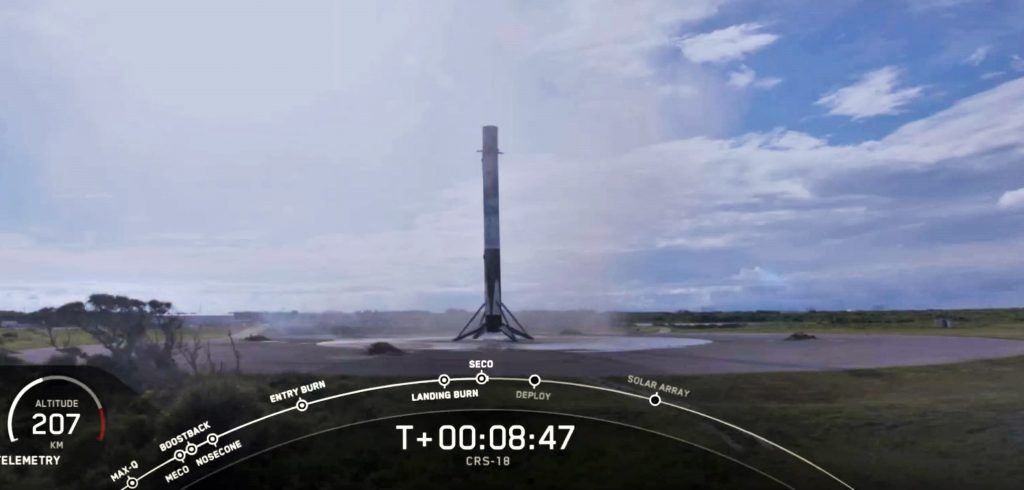 Successful second launch and landing now in hand, Falcon 9 B1056.2 is almost certainly on track to be reused by NASA a second time as early as December 2019 (CRS-19), perhaps even launching a fourth Cargo Dragon mission in March 2020 (CRS-20). Regardless of where the cards end up falling, B1056's first successful NASA reuse bodes well for the future of Block 5 reusability and NASA missions.

Watch a full recap of CRS-18 at the link below.
Check out Teslarati's newsletters for prompt updates, on-the-ground perspectives, and unique glimpses of SpaceX's rocket launch and recovery processes.