During a recent NASA council meeting, SpaceX's response to a Crew Dragon capsule's April 20th explosion was repeatedly praised by the agency's senior Commercial Crew Program (CCP) manager, her optimism clearly rekindled after several undeniably challenging months.
On October 29th and 30th, NASA held its second 2019 Advisory Council (NAC) meeting, comprised of a number of (more or less) independent advisors who convene to receive NASA updates and provide a sort of third-party opinion on the agency's programs. Alongside NASA's SLS rocket and Orion spacecraft, Commercial Crew continues to be a major priority for NASA and is equally prominent in NAC meetings, where program officials present updates.

On October 30th, CCP manager Kathy Lueders presented one such update on the progress being made by Commercial Crew providers Boeing and SpaceX, both of which are just weeks away from multiple crucial tests. Boeing is scheduled to perform a pad abort test of its Starliner spacecraft as early as November 4th, while SpaceX is targeting a static fire of a Crew Dragon capsule on November 6th. If that test fire is successful, the same capsule could be ready to support SpaceX's In-Flight Abort (IFA) test in early-December, and Boeing's Starliner could attempt its orbital launch debut (OFT) no earlier than (NET) December 17th.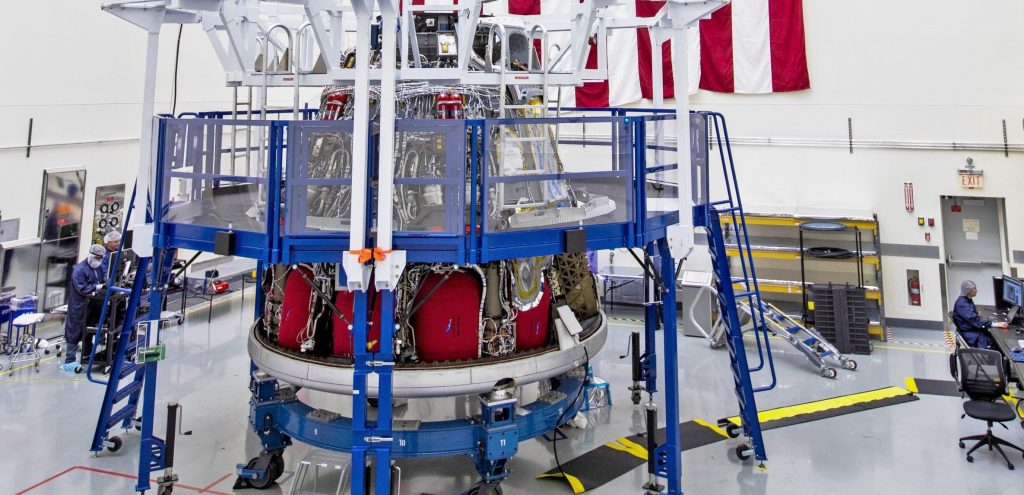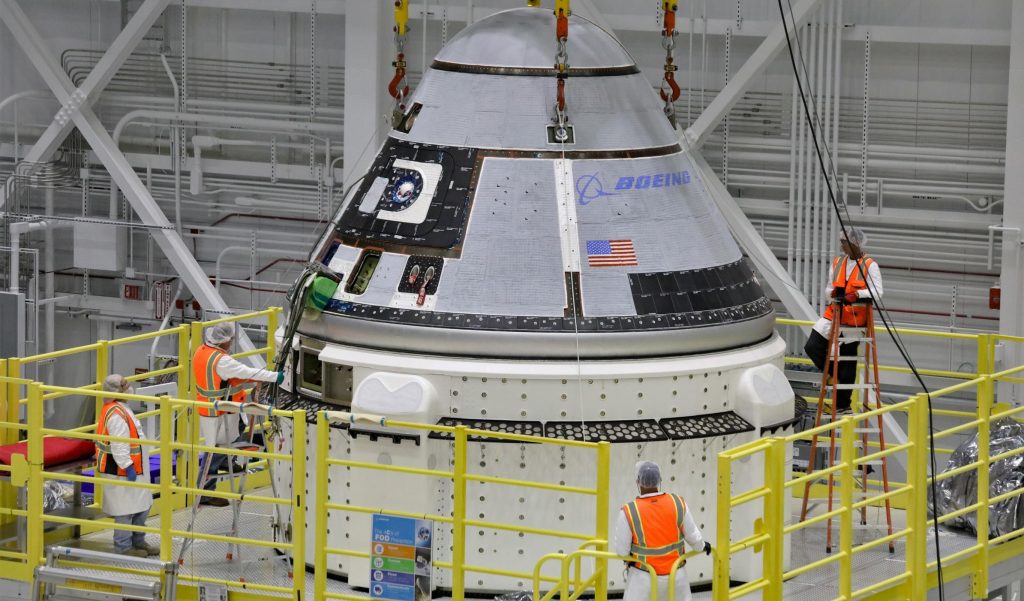 For both SpaceX and Boeing, the results of their respective In-Flight Abort and Orbital Flight Test will determine just how soon NASA will certify each company to attempt their first commercial launches with astronauts aboard. If Boeing's Pad Abort goes perfectly and Starliner's NET December 17th OFT is also a total success, the company could be ready for its Crewed Flight Test (CFT) anywhere from 3-6+ months after (March-June 2020).

If SpaceX's IFA test goes perfectly next month, Crew Dragon's Demo-2 astronaut launch could occur as early as February or March 2020. In April 2019, SpaceX suffered a major setback when flight-proven Crew Dragon capsule C201 violently exploded milliseconds before a planned abort thruster static fire test, reducing the historic spacecraft to a field of debris. Before that failure, C201 had been assigned to perform the in-flight abort test, while capsule C205 was in the late stages of assembly for Demo-2.
Had that explosion never happened and the C201 IFA gone perfectly, Demo-2 could have potentially been ready for launch as early as August or September 2019. Instead, C201's demise forced SpaceX to change capsule assignments, reassigning C205 to support Crew Dragon's IFA, while C206 was moved to Demo-2. Nevertheless, as both SpaceX and NASA officials have noted, C201's on-pad explosion has been viewed as a gift, for the most part, as the capsule failed in a largely controlled and highly-instrumented environment.
In fact, NASA manager Kathy Lueders complimented NASA's involvement in the anomaly resolution process and repeatedly praised SpaceX's response to Dragon's explosion. Although the explosion was an undesirable result, SpaceX's relentless prioritization flight hardware testing prevented a failure from occurring in flight. Performed alongside NASA, SpaceX's subsequent investigations and experimentation have essentially brought to light a new design constraint, the knowledge of which many space agencies and companies will likely benefit from.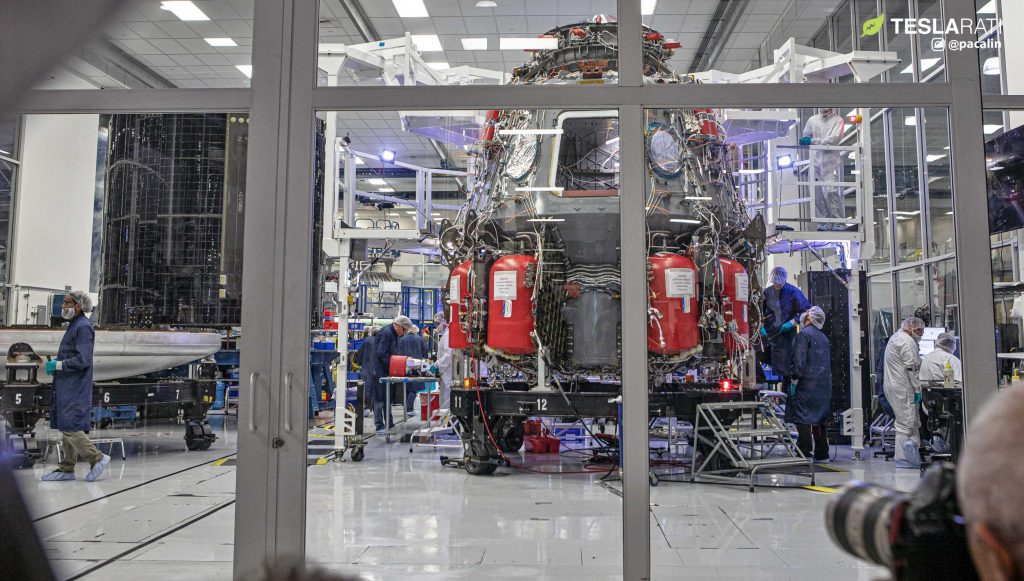 Most notably, however, Lueders detailed how impressed she was at the incredible speed with which SpaceX was able to respond to Crew Dragon's catastrophic static fire anomaly.
"So the nice thing is that the SpaceX folks had a bunch of vehicles in flow. So even though we lost Demo-1 [capsule C201], … [SpaceX] was able to pull up what was going to be our Demo-2 vehicle, outfit it, make [necessary] changes [and upgrades] to the vehicle, and get it ready for [flight] with a six-month slip — a pretty phenomenal turnaround."

Kathy Lueders – NASA – 10/30/19
Crew Dragon C201 exploded on April 20th, 2019. Five months and seven days later, a new Crew Dragon capsule and trunk – having undergone significant modifications as a result of the C201 explosion investigation – were delivered to SpaceX's Florida facilities for their new role, Dragon's In-Flight Abort test. Meanwhile, despite the upset and general instability, Crew Dragon capsule C206 – previously assigned to the flight after Demo-2 – is in the late stages of assembly and integration and is expected to ship to Florida for preflight preparations in early-December.
Altogether, those turnaround times are almost unheard of for such complex systems. For example, Boeing's Starliner service module – generally less complex than the crew capsule – suffered a serious anomaly during a June 2018 static fire test. As a result, Boeing had to fully replace the service module with new hardware and repeat the same test before it could proceed to Starliner's Pad Abort, at the time expected a few weeks later (Q2 2018).
Like SpaceX, Boeing was forced to cannibalize future launch hardware to re-attempt its static fire test, which was ultimately completed some 11 months after the anomaly on May 24th, 2019. The Pad Abort previously expected in mid-2018 is now expected no earlier than November 4th, 2019, a delay of 12-16 months. In simpler terms, the six or so months that Crew Dragon C201's explosion has delayed SpaceX's In-Flight Abort test is an undeniably "phenomenal turnaround" relative to both NASA's expectations and SpaceX's peers.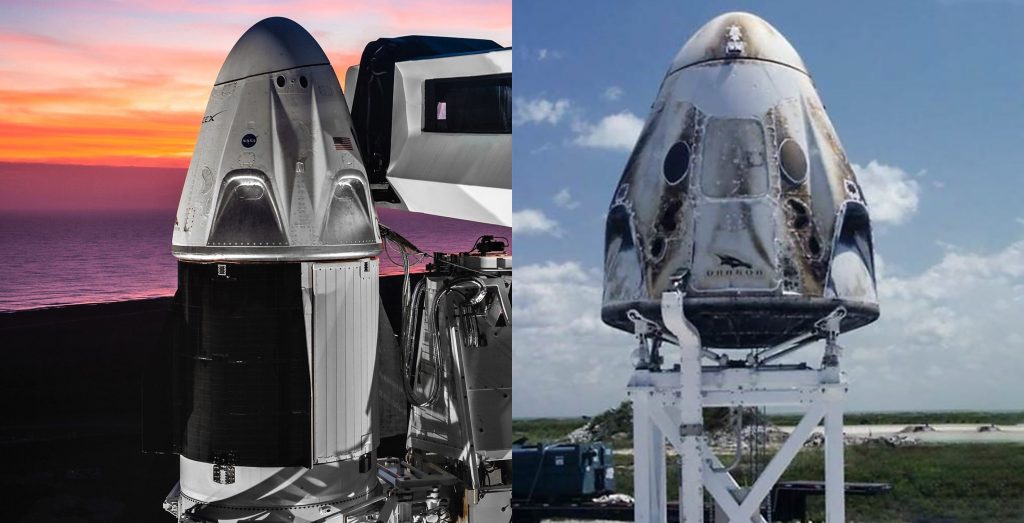 A happy partnership
The day prior, famed ex-NASA engineer and Space Shuttle program manager Wayne Hale – now serving as NAC chair – brought up SpaceX in an entirely different context, deeming the company as a whole a "sterling example" of NASA's ability to incubate and incentivize commercial spaceflight.
Indeed, SpaceX has radically reshaped almost every aspect of the global spaceflight industry in the ten years since NASA awarded the company its first major contract, proving that orbital-class commercial rockets can be built, landed, and reused – all for far less money than NASA or competitors believed was possible.
All things considered, NASA appears to be more content than ever with the results its fruitful SpaceX partnerships are producing, and a number of senior NASA officials seem to be increasingly willing to unbridle their enthusiasm as a result.
Check out Teslarati's newsletters for prompt updates, on-the-ground perspectives, and unique glimpses of SpaceX's rocket launch and recovery processes.