SpaceX President Gwynne Shotwell says that the company's Starlink internet constellation is years ahead of competition from OneWeb and Amazon. A step further, the executive also voiced several unprecedently harsh critiques of Jeff Bezos' Blue Origin and Boeing and Lockheed Martin (ULA).
SpaceX President and Chief Operating Officer Gwynne Shotwell has been as busy as ever and has attended numerous major events over the last few weeks, often speaking with an unprecedented level of candor. The famous SpaceX executive repeatedly indicated that competitors have over-promised and under-delivered and, as a result, are years behind SpaceX's own Starlink constellation. SpaceX has already launched 60 prototype satellites and has hundreds more on the way as part of a bid to kick off a busy period of "v1.0" satellite.

SpaceX intends to launch has many as 24 dedicated Starlink missions next year, equating to 60 satellites launched every two or so weeks. Meanwhile, the company is in the late stages of preparing to mass-produce "user terminals" and ground stations with the hope of delivering internet service to customers internet as early as mid-2020.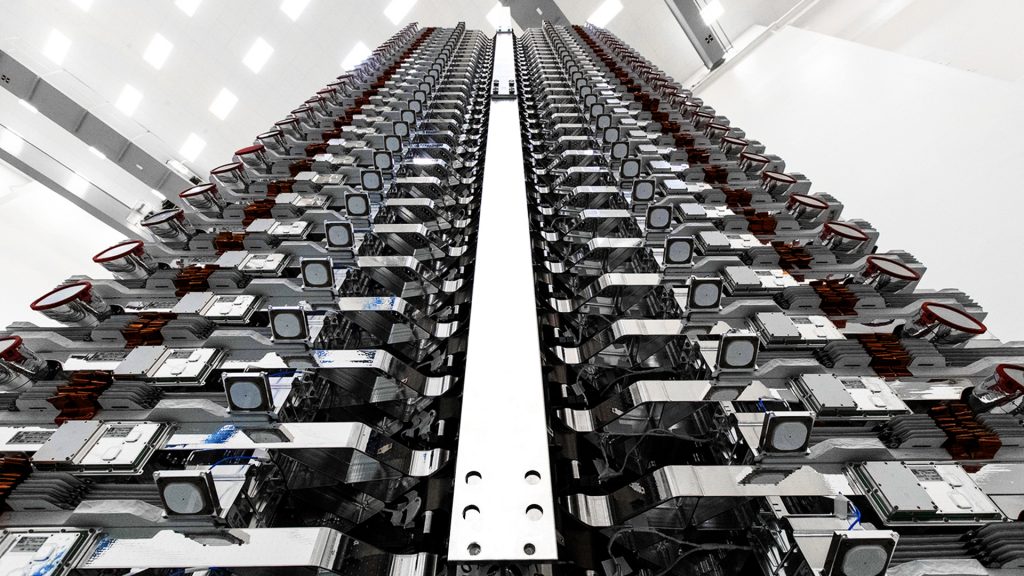 Starlink, OneWeb, and Project Kuiper
Shotwell was especially critical of megaconstellation competitors OneWeb and Amazon, the latter of which began hiring just a few months ago for a several-thousand-satellite constellation known as Project Kuiper. During an October 25th Q&A session with billionaire Ron Baron at the Baron Fund's annual Investment Conference, Shotwell was uncharacteristically candid about the spaceflight industry outside of SpaceX's doors, pointing to Jeff Bezos's Blue Origin and the United Launch Alliance as prime examples of the many pitfalls of traditional aerospace methods.
Shotwell, on SpaceX's competitors and why other companies haven't built and landed orbital rockets: "Boeing and Lockheed like their cushy situation."

— Michael Sheetz (@thesheetztweetz) October 25, 2019
She responded by crediting the hard work of SpaceX engineers and the often ambitious timelines set forth by company CEO Elon Musk, stating that, "I don't think there's a motivation or a drive there." She explained that she believes that "engineers think better when they're pushed hardest to do great things in a very short period of time, with very few resources. Not when you have twenty years." This is a bit of a brutal take given that SpaceX is infamous for offering an often brutally hostile work environment and some of the worst salaries in the industry, but it's nearly impossible to deny that SpaceX's list of achievements is essentially unrivaled.
Baron: Why hasn't Bezos been doing this? He's spending lots of money.

Shotwell: They're two years older than us and they've yet to reach orbit. They get $1 billion of "free money" each year but I think engineers work better when they're pushed.

— Michael Sheetz (@thesheetztweetz) October 25, 2019
Discussing Blue Origin, Shotwell pulled no punches, stating that "they've got a ton of money and they're not doing a lot." While both companies – SpaceX and Blue Origin – have remained private and exist in large part thanks to their wealthy owners, SpaceX has pursued commercial relevance and become wildly successful. On the other hand, Blue Origin – despite being two years older – would likely lose all forward momentum or fold outright if owner Jeff Bezos were to cease bankrolling the spaceflight company.

Blue Origin is currently developing a large, reusable, orbital-class rocket known as New Glenn and could eventually become SpaceX's only serious competition, but the rocket's first launch is unlikely to occur before H2 2021 or 2022.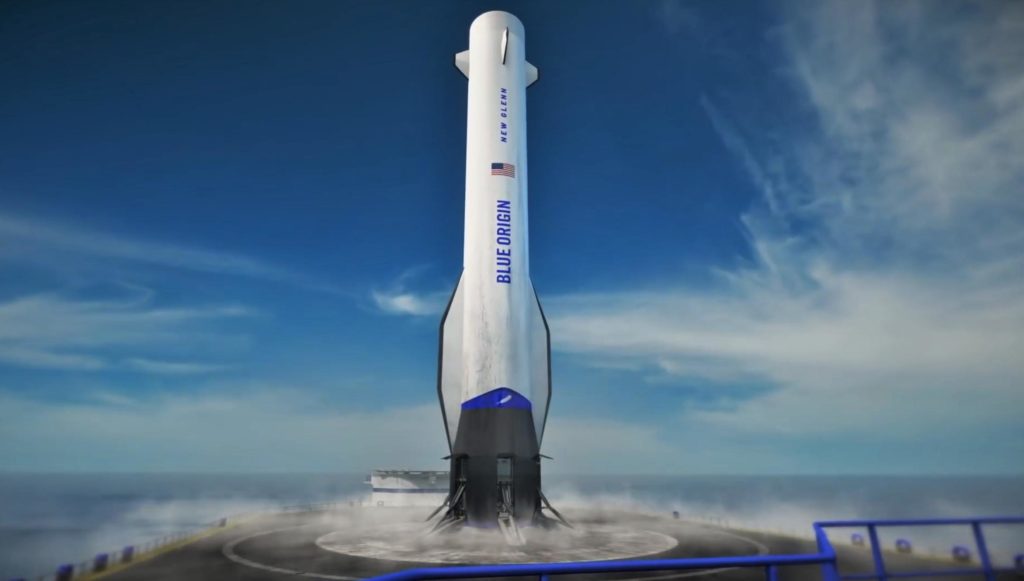 Simultaneously, Amazon recently revealed Project Kuiper, a slightly modified version of SpaceX's Starlink constellation that is being lead by ex-Starlink executives fired by Elon Musk in June 2018. Project Kuiper, however, has only just begun and is likely at least 3-5 years away from beginning orbital testing, let alone providing any sort of service to customers.
Shotwell also addressed a new competitor in the large-scale satellite constellation market, OneWeb. During her talk with Baron, Shotwell bluntly warned potential investors to steer clear of the company. She boasted about SpaceX's Starlink satellites, stating that they are "17 times better per bit", a reference to Starlink's greater per-satellite bandwidth, and cautioned that "if you're thinking about investing in OneWeb, I would recommend strongly against it. They fooled some people who are going to be pretty disappointed in the near term."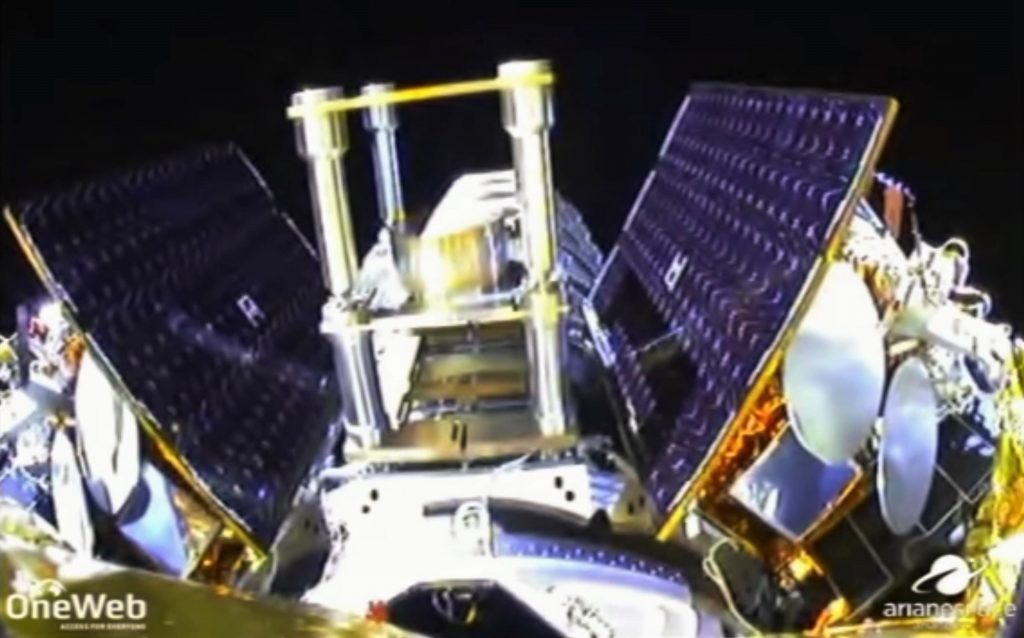 OneWeb later provided a follow up to CNBC reporter Michael Sheetz stating "we are not in the business of commenting on competitors. OneWeb's satellites and constellation design are tested, market leading and we are excited to start our monthly launches soon and to start delivering much needed connectivity to people everywhere." In reality, OneWeb and executives like Greg Wyler comment on competitors all the time, they just rarely put all their cards on the table.
Regardless, Shotwell's streak of candor appears to have no end in sight. It remains to be seen whether her move towards uncharacteristically vitriolic public comments is a smart strategy, but she is undoubtedly making waves.
Check out Teslarati's newsletters for prompt updates, on-the-ground perspectives, and unique glimpses of SpaceX's rocket launch and recovery processes.