Reuters reports that SpaceX has proposed modifying a second Florida launch pad to support Crew Dragon missions after NASA raised concerns about the threat posed by plans to launch Starship out of the only pad currently certified for Dragon.
After more than a year of downtime, SpaceX restarted the construction of an orbital Starship launch site at NASA's Kennedy Space Center LC-39A pad in late 2021. SpaceX has leased Pad 39A since 2014 and conducted 49 Falcon rocket launches out of the facility since its first use in 2017. Prior to SpaceX's lease, Pad 39A supported 82 Space Shuttle launches from 1981 to 2011 and every Apollo Program launch to the Moon in the 1960s and 1970s, making it one of the most storied and well-used launch sites in the history of US spaceflight.
In 2018, Pad 39A began supporting launches of SpaceX's Falcon Heavy, which was and still is the most powerful and capable rocket currently in operation. In May 2020, a Falcon 9 rocket and Crew Dragon spacecraft lifted off with two NASA astronauts in tow, marking SpaceX's first human spaceflight and the United States' first domestic astronaut launch of any kind since 2011. The next era of the historic pad could include Starship, a fully-reusable two-stage rocket that SpaceX has been developing in earnest since the mid-2010s. However, NASA is worried that a failure of that immense and unproven rocket could almost instantly destroy what is currently the only launch pad on Earth capable of launching the space agency's astronauts to the International Space Station (ISS).
One certainly can't blame NASA for worrying. In its latest iteration, SpaceX's Starship 39A launch mount will sit roughly 1000 feet (~300m) East of Pad 39A's existing Falcon launch facilities, which include a tower and arm that are needed for astronauts and cargo to access and board Crew and Cargo Dragons. The Starship mount is also around 1600 feet (~500m) northeast of Pad 39A's lone horizontal integration hangar, without which Falcon launch operations would become far more difficult or even impossible.
For the Falcon pad and tower, there is a slight consolation: Starship's own skyscraper-sized launch tower will be located directly between those Falcon facilities and Starship before and during launches and could partially protect them from any hypothetical blast. The hangar will be fully unprotected, however.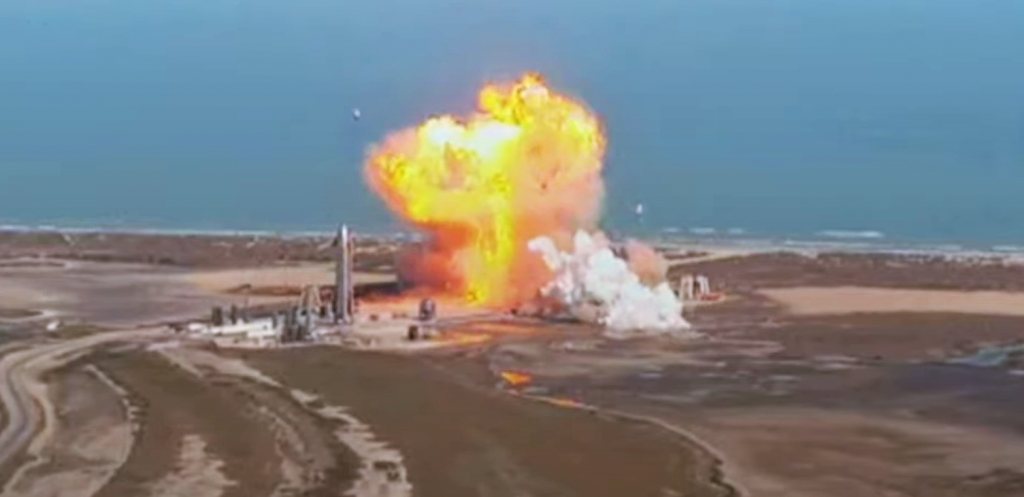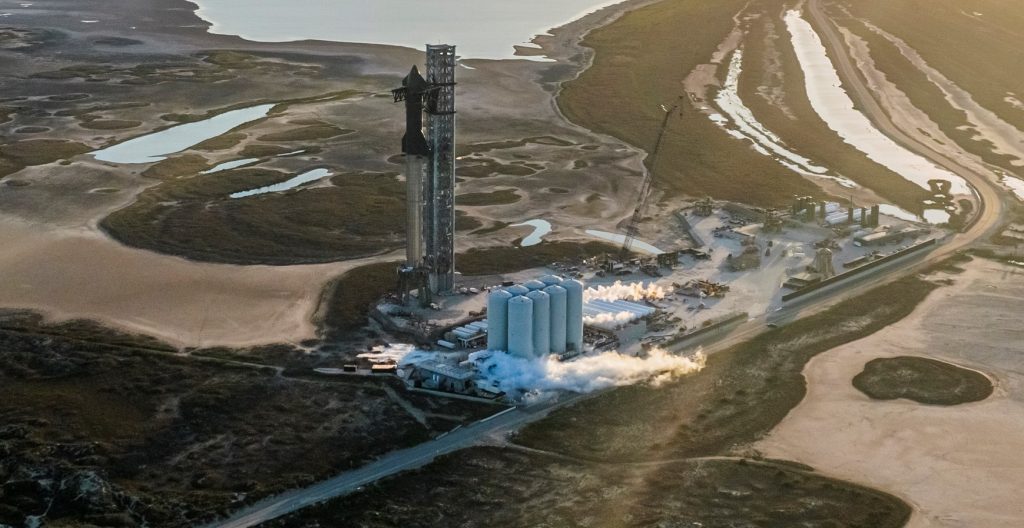 NASA is worried that if a Starship fails before or shortly after launch and explodes at or near its adjacent launch mount, it could destroy or damage the infrastructure the space agency and SpaceX need to launch Crew Dragon to the International Space Station (ISS). At the moment, Boeing – NASA's second Commercial Crew partner – is likely a year or more away from its first operational astronaut launch, during which Falcon 9 and Crew Dragon will remain a single point of failure that could theoretically sever the space agency's connection to its own space station at any moment.
In response to NASA's concern, NASA executive Kathy Lueders – in an interview with Reuters – says that SpaceX has begun working with the agency on plans to both "harden" Pad 39A and modify its Cape Canaveral Space Force Station (CCSFS) LC-40 pad to support Dragon launches. According to Reuters, however, receiving approval to put those plans into action "could take months." Depending on how significant the facilities LC-40 would need are, there's also a chance that SpaceX would need to complete a new FAA environmental review to construct a crew access tower.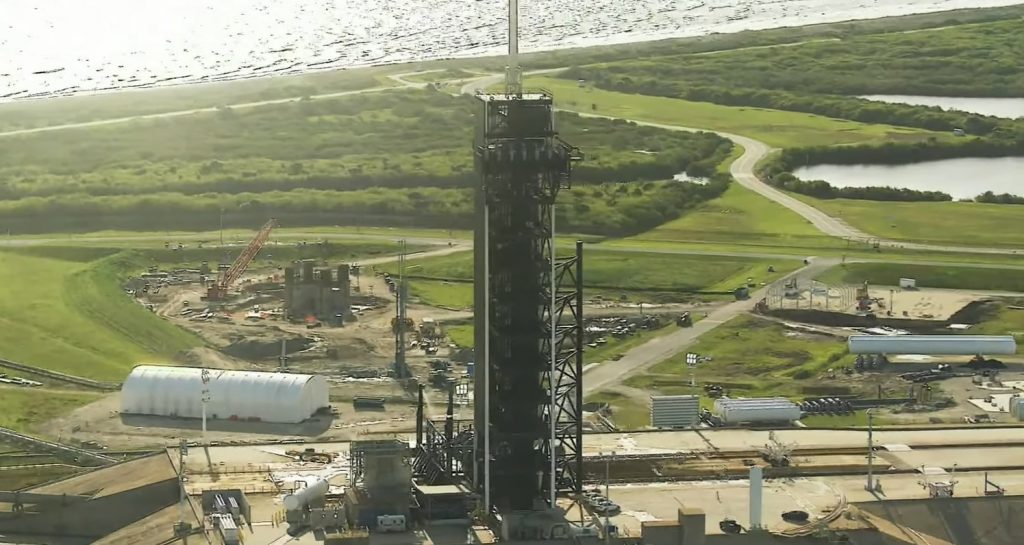 Meanwhile, Pad 39A is also the only launch pad in the world capable of supporting Falcon Heavy, which has also become an extremely important rocket for uncrewed NASA spacecraft launches, NASA's plans to get cargo to its lunar Gateway space station, and to the US military. Modifying one of SpaceX's other pads to support Falcon Heavy would likely be even harder and take even longer than adding Crew Dragon capabilities to LC-40. In both cases, it's likely that NASA and the US military would strongly prefer – if they don't eventually outright require – that SpaceX have backup options already constructed and ready to go before risking the destruction of Pad 39A with its first Starship launch.
39A's Starship facilities could easily require another 6-12 months of work before they'll be ready for launch, however, leaving a good amount of time for SpaceX to alleviate the concerns of its US government customers before they might actually start to disrupt plans for East Coast Starship launches.