A recent study published by online driver education resource Zutobi has revealed that Tesla Model 3 drivers are the most satisfied car owners in the United States and Europe. Zutobi was able to come to this conclusion by analyzing owner feedback from review sites Parkers, HonestJohn, AutoTrader, and Edmunds.
Tesla gets quite a bit of flak among reviewers, with Edmunds in particular commonly criticizing the company's vehicles for their features and quirks on social media. Yet despite this, owners still seem to love their Teslas, with the company being the brand with the highest owner ratings.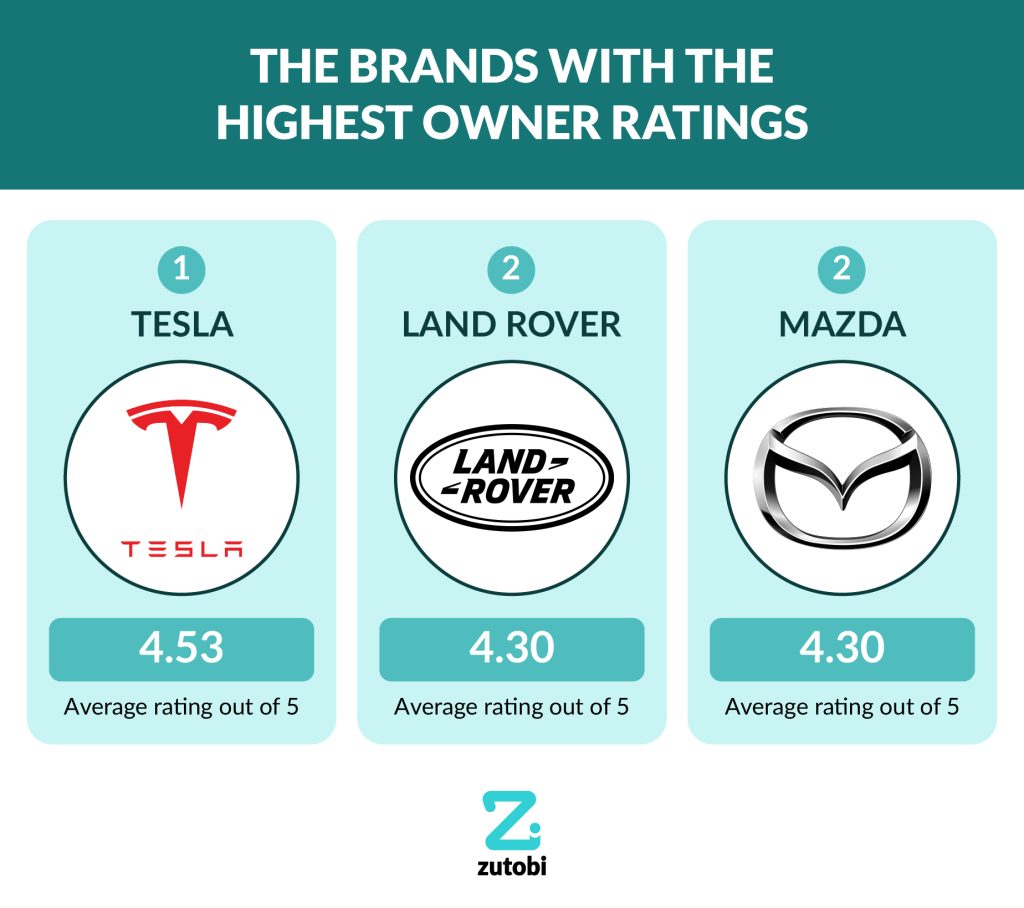 Overall, the study ranked Tesla as the automaker with the higher owner ratings with an impressive average score of 4.53. Following Tesla was Land Rover, which had a score of 4.3, and Mazda, which also had a 4.3 score. Interestingly enough, Mercedes-Benz, a German automaker known for its luxury vehicles, was among the companies with the lowest average owner ratings with a score of 3.75.
Tesla's owner satisfaction among its consumers was particularly evident in the Model 3 sedan, which was ranked by Zutobi as the vehicle with the highest owner rating in the United States and Europe. The Model 3 received a stellar average rating of 4.53 points, showing that most consumers who purchase the Model 3 love the all-electric sedan, despite its tech-focused automated features and nonconventional aspects.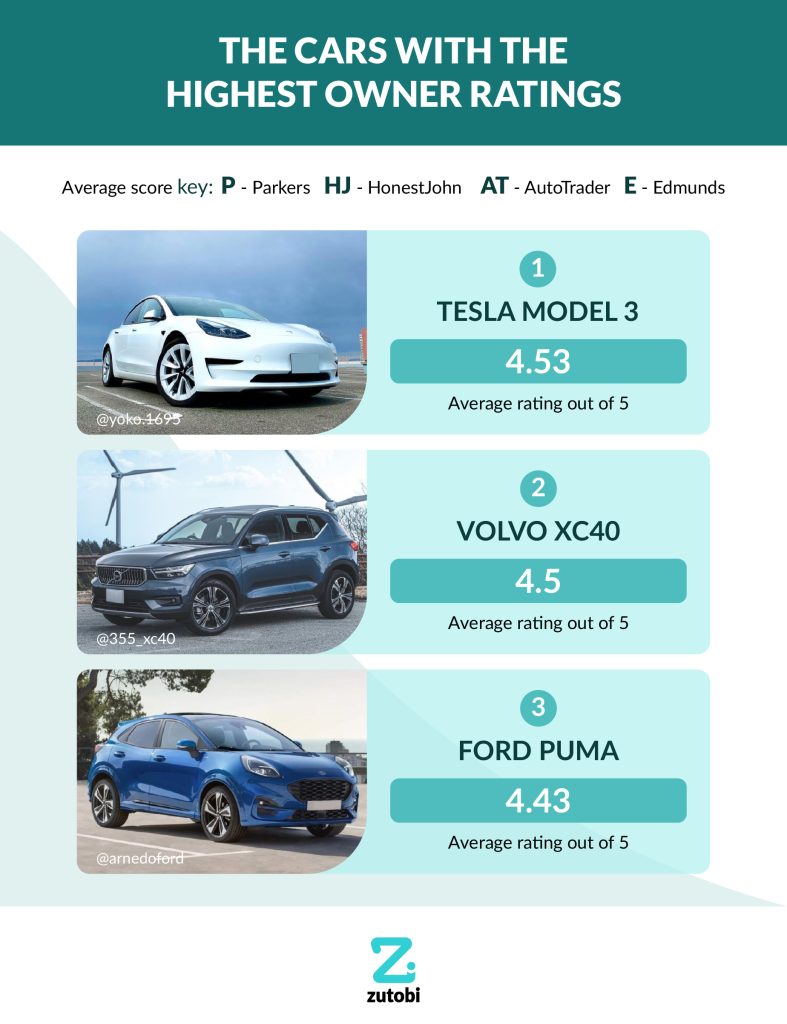 The Model 3's individual ratings among owner review sites were particularly impressive. Owners at Parkers gave the vehicle an average rating of 4.6, drivers on AutoTrader gave the Model 3 a 4.5 score, and owners on Edmunds gave an average score of 4.0. Tesla owners in HonestJohn were even more positive about the vehicle, with the Model 3 getting a 5.0 score among the site's users.
What is interesting is that the Model 3 is not even expected to be Tesla's best-selling car at all. That honor goes to the Model Y, which Tesla CEO Elon Musk believes is capable of eventually becoming the world's best-selling car by both revenue and volume. So far, Musk's prediction seems feasible, as the Model Y became California's top-selling SUV and truck in 2021.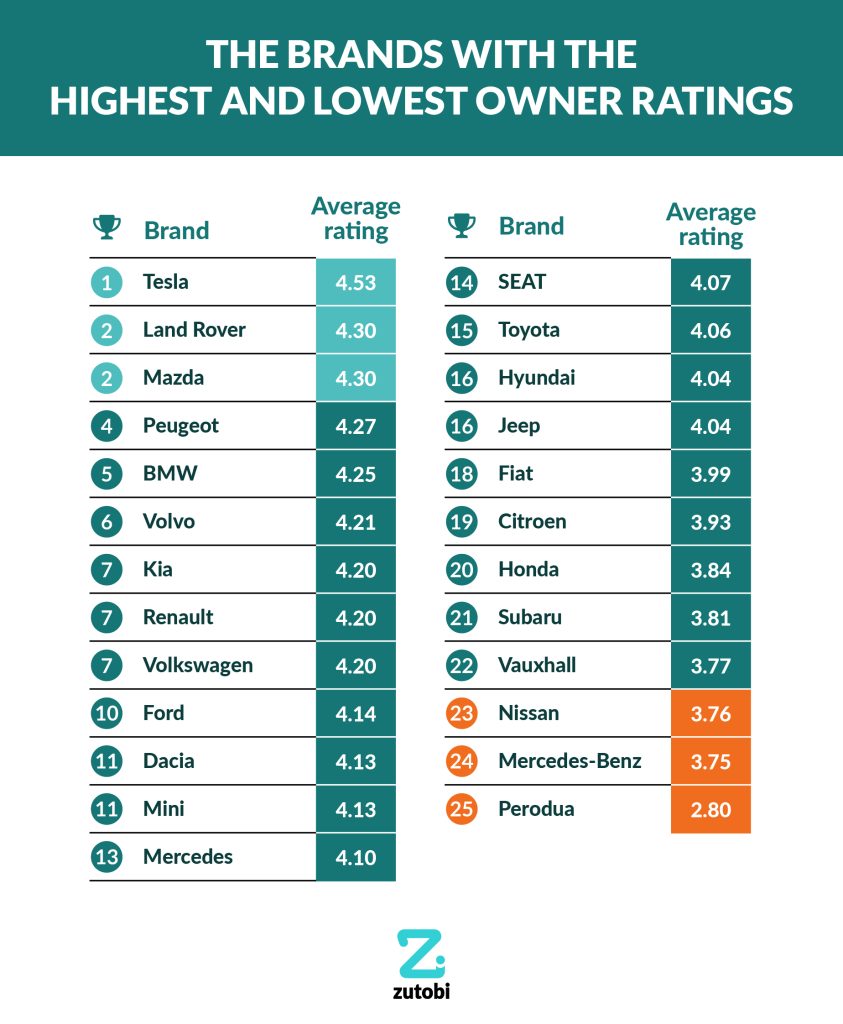 Don't hesitate to contact us with news tips. Just send a message to simon@teslarati.com to give us a heads up.