Tesla shares (NASDAQ:TSLA) experienced a steep dive on Friday's trading, dropping more than 7% amidst reports that U.S. District Court Judge Alison Nathan has asked Elon Musk and the Securities and Exchange Commission to justify the terms of their settlement over the CEO's "funding secured" lawsuit. Also weighing down Tesla's stock was Elon Musk's latest Twitter session, where he seemingly trolled the SEC by dubbing the agency as the "Shortseller Enrichment Commission," and then doubling down.
Update: Tesla CEO Elon Musk faces contempt claim from SEC over recent tweets
Musk's latest round of tweets has polarized the Tesla community, as a number of retail investors began directly addressing their concerns to the CEO regarding his behavior and its effects on the price of TSLA stock. While Musk assured the community that they would be fine if they are invested for the long-term, several retail investors nonetheless informed the CEO that they had lost a considerable amount of money due to the apparent market-moving effects of his tweets. 
But what's the point of poking regulators publicly? The greatest problem is sustainable energy as you said, but every distraction erodes goodwill you worked so hard to build.

— San (@vicentes) October 5, 2018
Just want to that the Shortseller Enrichment Commission is doing incredible work. And the name change is so on point!

— Elon Tusk ? (@elonmusk) October 4, 2018
While the reasons behind Elon Musk's latest Twitter session are still up for question, some details about the CEO's aggravation over the SEC appear to have been teased by FBN's Charlie Gasparino. In a segment on Fox Business, Gasparino noted that sources close to Tesla's legal team and the SEC had informed him that the agency is still investigating Tesla, not because of Elon Musk's "funding secured" tweet, but over the company's previous forecasts on the Model 3 production ramp and and the company's profitability. 
"What we reported was from people close to the Tesla legal team and the Elon Musk legal team. What they're telling us is that the SEC does continue to investigate Tesla. Remember, the "funding secured" thing is out of the way, but there's an existing investigation that could take a bit longer. It involves Tesla and Elon Musk's stated production goals for the Model 3 largely, and profitability; if those things match up to reality, and whether there's a fraud case by saying 'Hey, we're gonna reach profitability, for example.'"
"The case focuses again on targets that Musk made and some of the other corporate executives as well, about when the Model 3 was gonna come out, how many were gonna be produced, and profitability. When Tesla was gonna be profitable. Remember, these goals have changed along the way. He's now saying the third quarter should be profitable. We'll see if it happens."
Gasparino noted that the SEC's investigation into Tesla's Model 3 production and profitability goals would likely be more challenging for the agency than its "funding secured" lawsuit against the CEO. In order to corner Musk and Tesla, the SEC would have to prove that the company knowingly misled investors about the Model 3 ramp. If Tesla or Elon Musk admits that it has honestly miscalculated the progress of the Model 3 ramp, the SEC would likely have a difficult time proving its case. Gasparino noted that his sources in the SEC had informed him that this other Tesla investigation would likely be a very "tough" venture for the agency.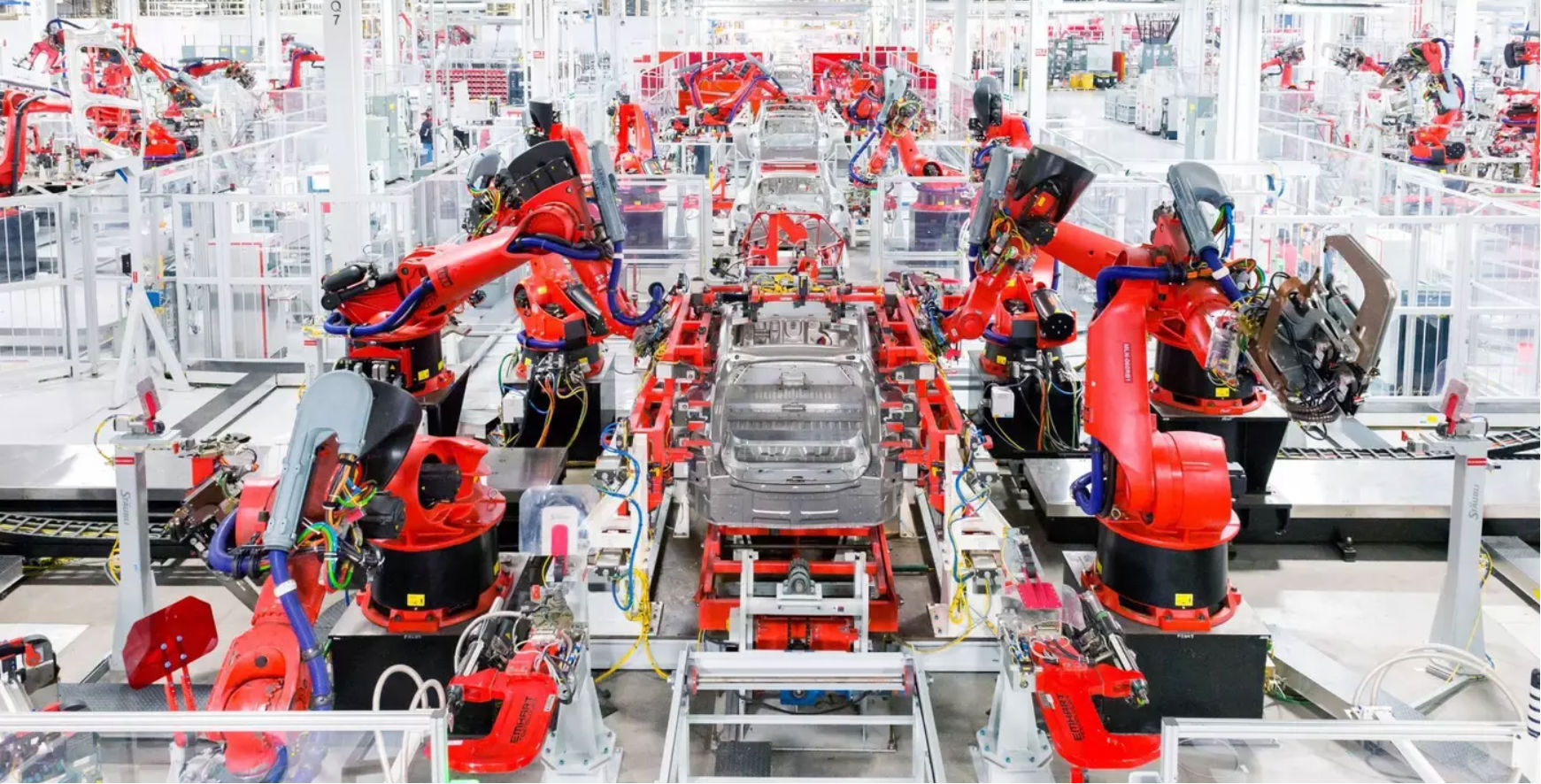 "This is a much tougher case. While it still exists, it's still problematic for the company; it's a much tougher case than the other one. This is something that you literally have to go back, look at his statements, look at potential emails where they might be telling each other 'Hey, we know this is BS, we're just throwing it out there.' That's what the SEC is looking at. So this is a much tougher case, and that's why the market looks like it's coming off its lows on this, because people are saying 'Maybe they got done with the other case, and that's about it.'"
"This is where we are right now. We should point out that cases like this take months. They're tough to prove. Very hard to prove that someone was specifically lying about a production goal. You could say "Listen, I thought we're gonna produce that many Model 3, I thought we were gonna hit production profitability in the second quarter. I was wrong, I misinterpreted."   That type of honest mistake, even though I think most CEOs know you shouldn't say that sort of stuff. You try not to get forward-looking statements; you always run into problems. That is a tougher case then 'funding secured,' and you don't have funding secured.
"I think if you're betting that he might be, from a regulatory standpoint, largely out of the woods. I'm not saying he is. If you're betting, I'm just saying these are tougher, tougher cases. And I can tell you, my sources inside the SEC are telling me that."
There is no denying that Elon Musk's Twitter twitter behavior has resulted in losses for Tesla's investors once more. By the time markets closed on Friday, Tesla stock had lost the recovery it gained earlier in the week after the release of its impressive Q3 production and delivery numbers, as well as the announcement of Elon Musk and the SEC's settlement. In this sense, Elon Musk's decision to poke the agency seems like a miscalculation at best.
That said, if the seasoned journalist's sources are correct and the SEC is still pursuing Tesla over its Model 3 goals, at a time when production of the electric sedan is hitting its stride and the vehicle is getting warmly received by consumers, then Elon Musk's aggravation becomes a bit more understandable. Nevertheless, with millions in the Tesla community investing their hard-earned money to support the company, then it seems safe to say that Elon Musk should have known better.
Watch Charlie Gasparino's segment on Fox Business in the video below.