China's Ambassador to the United States Qin Gang and Tesla CEO Elon Musk recently went for a drive in a Model S Plaid, an experience that the diplomat has described as "smooth." Images of the diplomat's meeting with the Tesla CEO were shared on the official's Twitter account.
Qin shared some details of the topics that he discussed with Musk. According to the diplomat, he and the CEO had an "inspiring talk" that covered topics such as "cars on the road, stars in the sky, research of the human brain, the meaning of life on earth, and our future into space." Musk later sampled the capabilities of Tesla's current technology by having the diplomat experience a Model S Plaid running FSD Beta.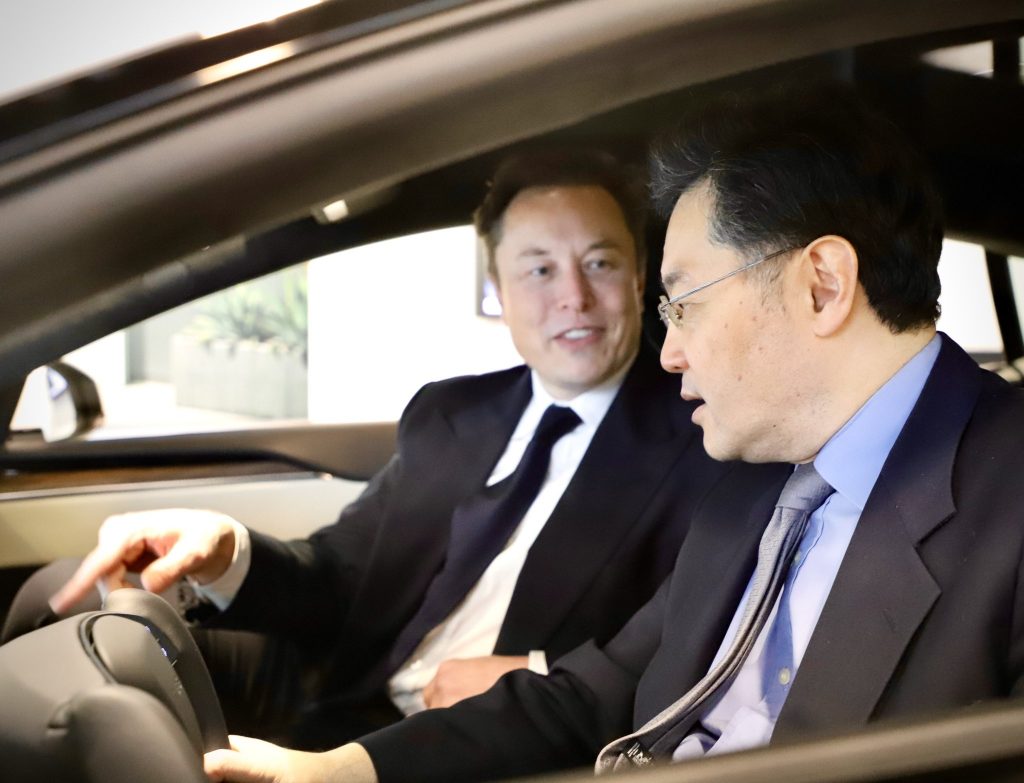 The diplomat was impressed with Tesla's flagship sedan, noting that the vehicle was "powerful" but smooth. A representative from Tesla China has also confirmed that the meeting between the two men, as well as their FSD Beta drive, took place in Fremont, California. 
Seeing Musk take a drive on FSD Beta with China's ambassador to the US is quite encouraging for the EV maker's expansion in China. Musk, after all, has been struggling in the United States to get the current administration to give credit to Tesla's workforce and hard work in the electric vehicle segment. It is then quite ironic to see a Chinese official experiencing Tesla's bleeding-edge tech firsthand, all while some members of the Biden administration remain seemingly hesitant to deal with the TX-based electric car maker. 

Tesla's operations in China are extremely important for the company. Last year alone, Tesla's local Chinese factory, Gigafactory Shanghai, rose up to become the company's primary vehicle export hub. About half of the vehicles Tesla sold globally in 2021 came from Giga Shanghai, and that's with the facility still being ramped. Reports have emerged suggesting that plans are underway to ensure that Giga Shanghai's output gets improved in the near future. 
Citing individuals reportedly familiar with the matter, Reuters recently published a report stating that Tesla is currently preparing to build a new plant in the vicinity of the Giga Shanghai complex as early as next month. This facility is reportedly the key for Tesla China to double its production capacity. It could also help the company meet the increasing demand for its premium electric vehicles in foreign territories. 
Don't hesitate to contact us with news tips. Just send a message to simon@teslarati.com to give us a heads up.