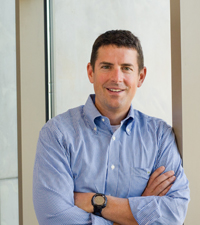 Elon made another important announcement during Tesla's earnings call – the company has hired executive Jon McNeill as its new head of global sales and service. McNeill has served as CEO of business software company Enservio for the past 13 years, and also co-founded Sterling Collision Centers, a nationwide auto repair company later acquired by Allstate Insurance.
His reputation as being an innovator and implementor has earned McNeill the award of being the "Most Admired CEO" by Boston Business Journal and Ernst & Young's Entrepreneur of The Year.
Musk went on to say he was "excited" to have [McNeill] and ex-Google VP join the company's executive team and is looking forward to working with then. Tesla's current vice president of worldwide service and deliveries, Jerome Guillen, announced in August that he was taking a leave of absence until at least the end of the year. With McNeill now on board, that leave may be somewhat longer than Guillen expected.
Tesla Third Quarter Earnings Highlights