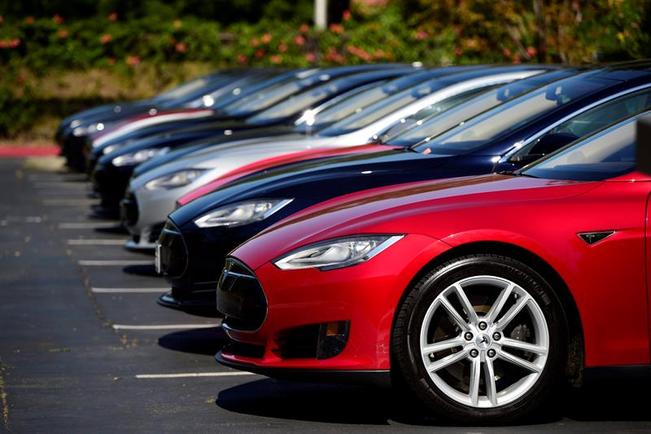 During last Wednesday's earnings call, Elon Musk invited any senior managers with manufacturing experience to apply for a job with Tesla. Now that production of the Model 3 has been moved forward by two years, the company is in serious need of people who know how to build world class products on the manufacturing side of the house, and not just engineers and programmers.
"I really want to sort of send the message out there to the best manufacturing people in the world, we want you to come join our company. And that is going to be the primary focus of Tesla, is how do we get super-good at making large, complex objects?" Musk told the audience.
But hiring great managers won't be enough. The company is going to need hundreds of new workers to staff the production line and build the cars. Musk says he expects Tesla will manufacture as many as 200,000 Model 3 automobiles before the end of 2017. KPIX 5 reports that Tesla has just leased more than a million of square feet of space in nearby Livermore, California.
Over the weekend, Tesla kicked off its hiring spree by holding a job fair in the San Francisco Bay Area. Managed by West Valley Staffing Group, the event sought employees to work in human resources, sales, and design. Positions on the assembly line begin at $17 per hour plus overtime and benefits according to KPIX.
"I would love to build a Tesla car," applicant Sheena Michael told the local NBC News affiliate in the Bay Area.  "Who wouldn't?" Alejandro de la Cruz added, "A new, great company. I feel like they are going to grow. They are the future." Another applicant, Angelo Gamez, has construction experience and hopes to use that to build Teslas and only Teslas. "I like to try new things and be innovative and that's why I don't go into Ford or Honda because I don't think that's going to be the future," said Gamez. "Tesla's going to be the future."
Job openings at Tesla are listed on the company website. Interested parties can browse by area of the country and by job type.
Photo credit: CBS News Bay Area