Updated: Tesla has issued a response to the story which can be seen here.
Tesla is justly proud of its new state-of-the-art painting facility capable of scaling up to 500,000 vehicles per year at the Fremont factory, but a report coming from the San Jose Mercury published on May 15 says that underpaid foreign workers contributed to the construction of the paint shop violating terms of their B1/B2 visas.
The Mercury began its investigation after Gregor Lesnik, a native of Slovenia who worked on the expansion of Tesla's multimillion dollar Fremont factory paint shop in 2015, filed suit against Tesla and several other defendants. Lesnik was seriously injured while working on the paint shop project after slipping on loose tile and falling three stories before breaking both legs, ribs, and sustaining a concussion.
The newspaper reports that in 2014, Lesnik was an unemployed electrician living with his mother in Velenje, Slovenia. His girlfriend was expecting their first child and money was tight. He saw an ad seeking workers placed by ISM Vuzen, a construction company located in Slovenia. Vuzem provides teams of Eastern European workers to build manufacturing plants in Europe and the U.S. Among its clients are Mercedes-Benz, Toyota, Volkswagen, Ford, and Saab.


In March, 2015, Tesla selected Eisenmann, a German-based manufacturer of industrial systems, to expand the Fremont paint shop. Eisenmann claimed it was the most valuable contract in its history at $100 million. Soon it began hiring subcontractors to fill out the work force for the project. It turned to Vuzen for some of those workers.
Vuzen helped Lesnik apply for a US visa. Eisenmann assisted. Robert Keller, its US purchasing manager based out of Chicago, was listed as Lesnik's U.S. contact. After Lesnik filed his lawsuit, Eisenmann denied that it had any legal responsibility for him.
US immigration officials were told that Lesnik was a supervisor with specialized training who would be working at a paint shop for a BMW factory in South Carolina. Keller told INS in a letter that Lesnik was a "supervisor of electrical and mechanical installation. His assignment will involve multiple border entries," Keller wrote, "but in no way adversely affect the employment of citizens of the United States."
That couldn't be further from the truth, says Rob Stoker, president of the Building and Construction Trades Council of Alameda County. "There's definitely something wrong with this picture." He claims a local company lost the bid on the Tesla project party because their labor costs were higher. The job would have meant tens of thousands of work hours and valuable training for local apprentices. "It killed us," Stoker said. "We had so many people — ready, willing and able — needing this."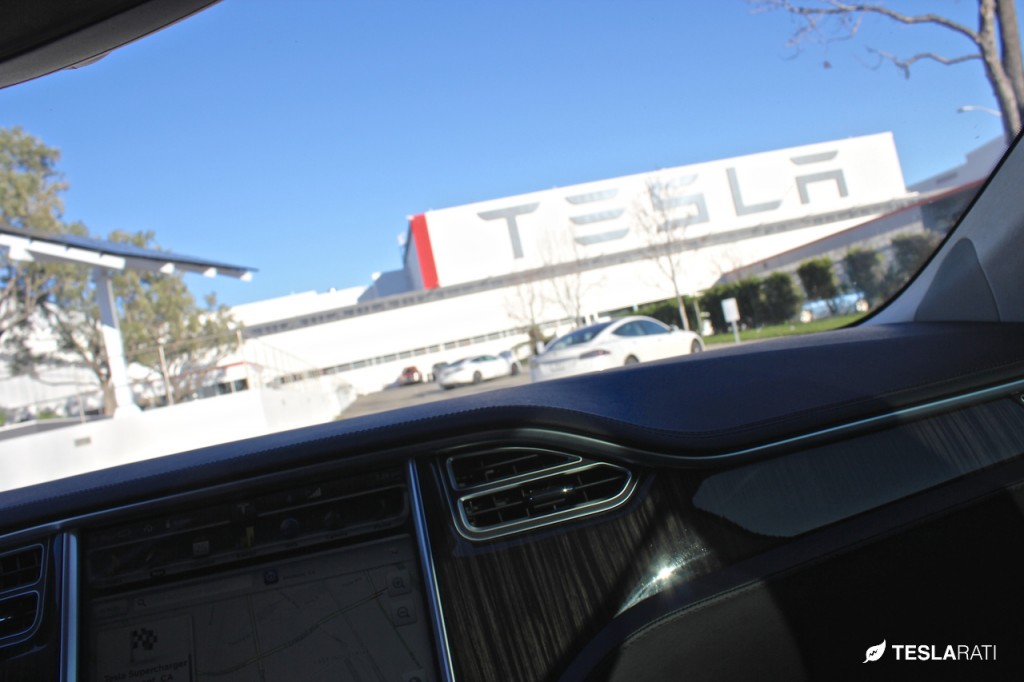 For Lesnik and his fellow employees provided by Vuzen, the work in Fremont paid an average of $5 an hour with no benefits. They often worked 12 hour days, sometimes 7 days a week. He claims that Tesla employees who he worked side by side with were earning up to 10 times as much.
Tesla denies any responsibility for Lesnik, his injuries, or his immigration status. A company spokesperson told the Mercury, "Tesla expects all its contractors and their subs … to comply with all applicable pay laws." Of course they do. But the real question is, how closely do they look at the status of people working at their facilities?
As with similar worker abuse issues that have beset other companies, such as Apple's troubles with Foxconn, it is one thing to have high expectations. It is quite another to take adequate steps to ensure those expectations are met. All too often, it is easier to look the other way, especially when millions of dollars are involved.