Tesla CEO Elon Musk revealed the new Model 3 Thursday evening at the Hawthorne Design Center to overwhelming fanfare. The Model 3, referred to by Musk as part of  "the master plan", will have at least 215 miles of range and have a starting price of $35,000. Acceleration on the base model four-door sedan will be 0-60 mph in under 6 seconds though Musk alluded to future versions that will go much faster. We suspect Part 2 of the Model 3 event will reveal a performance version of the vehicle amongst other core platform features (e.g. battery, dashboard, doors). The Model 3 will also come standard with Autopilot and Supercharging capabilities.
The minute Musk introduced three beautiful Model 3's in the color red, matte grey and silver, to take stage, immediately evident was the sleek new fascia that half resembles the design of the Model X front.
Model 3 Design
Tesla Chief Designer Franz von Holzhausen who designed the Model S and Model X told Wired back in January, the goal for the Model 3 was to give it "timeless" styling that will appeal to customers for many years, not just a few months. And that's exactly what he did with the Model 3.
The look of the Model 3 is clean, and it has an uncluttered design that could easily be taken for a concept car. Except this is as close to a production prototype you can get, we were told.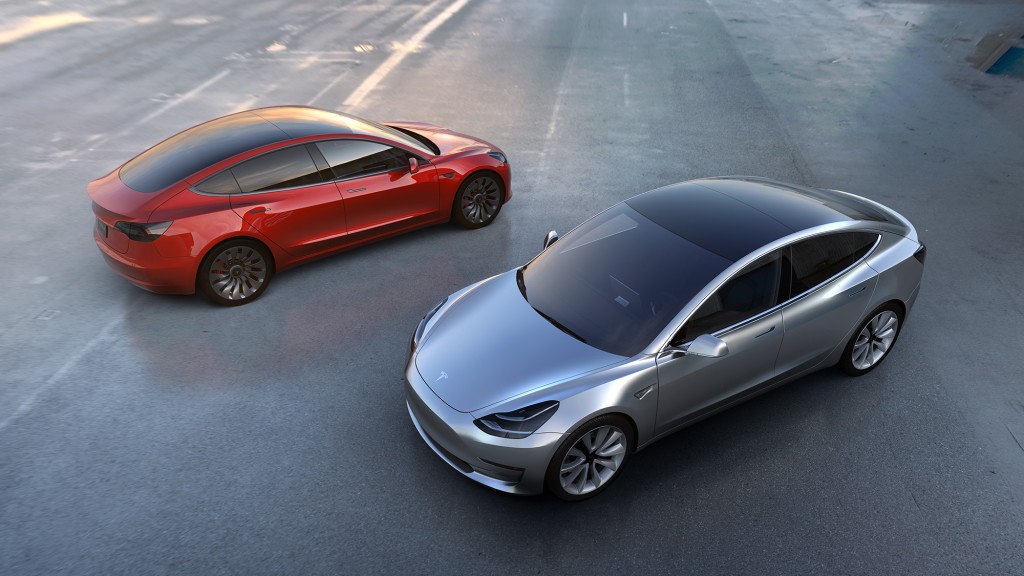 Panoramic Glass Roof
The roof of the Model 3 is made entirely of glass making for a remarkable overhead view from anywhere within the vehicle. This is the case for viewing from the front seats as well as through the rear passenger seats.
The large piece of glass extends from the base of the windshield to the trunk.
Center Display
Tesla used an overall smaller center touchscreen display on the Model 3, measuring 15″ as opposed to the 17″ display found on the Model S and Model X. The touchscreen is also mounted in a horizontal landscape position making for a wider viewport presumably to showcase more information without having to scroll. The Model 3 does not have a driver's instrument cluster hence all of the information that would normally reside within that area, such as a speedometer, regen meter, and miscellaneous indicators, need to be displayed on the center screen.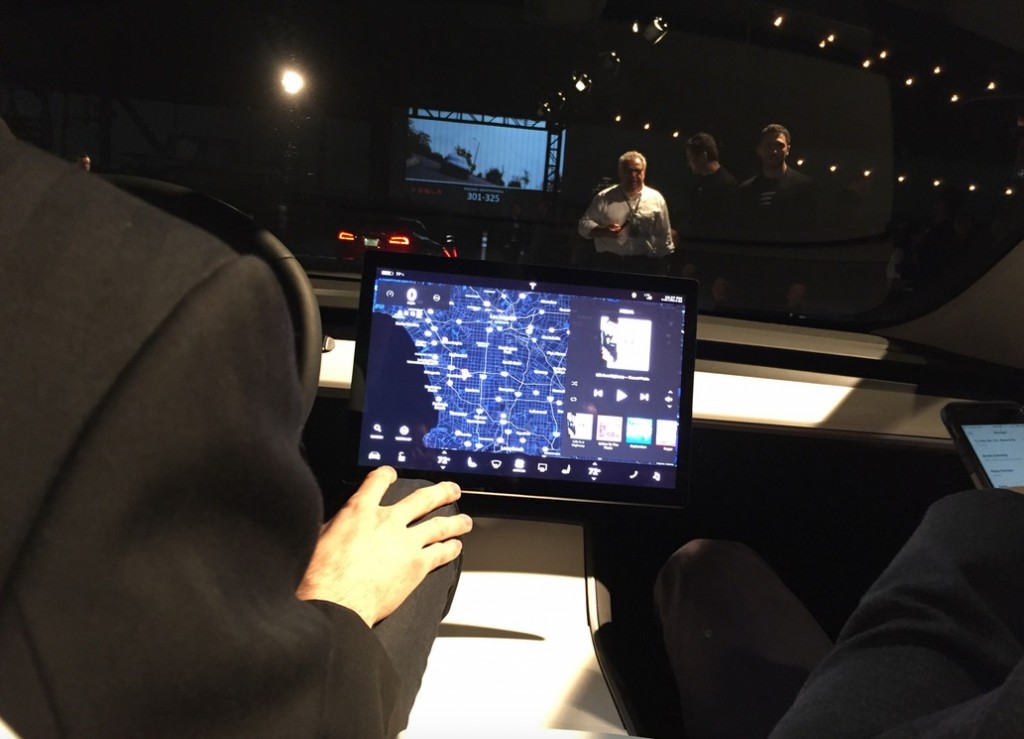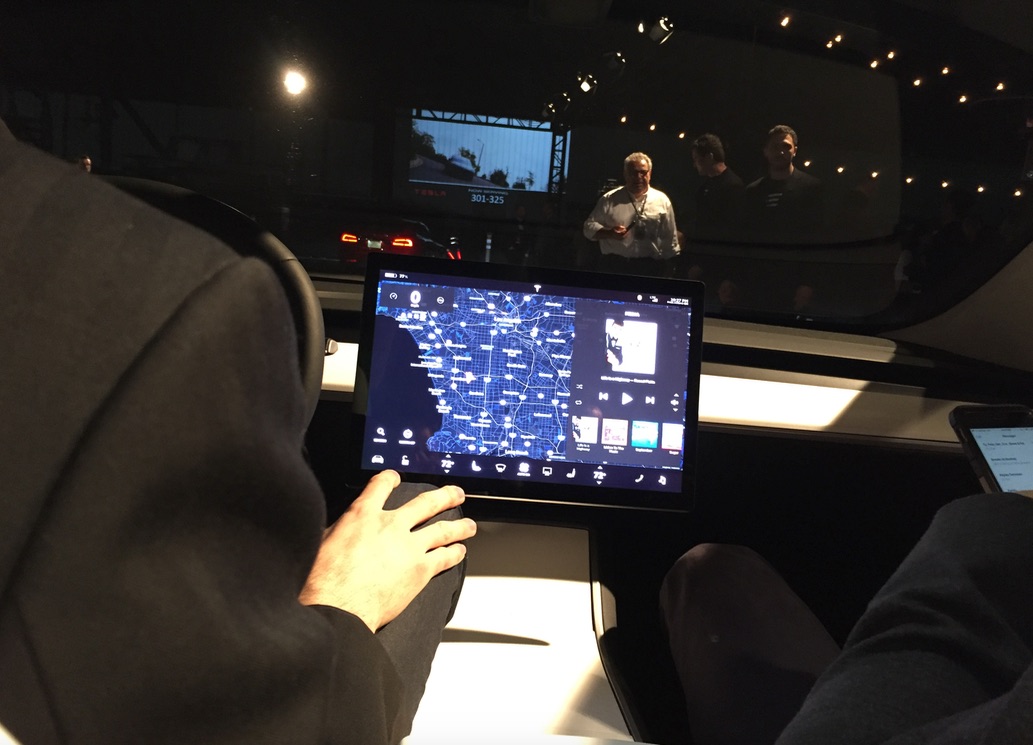 Tesla Model 3 Test Ride