Tesla did not just implement a small price increase for the Model S and Model X recently. The company also changed the default steering control for the two flagship vehicles. While the new Model S and Model X were initially equipped with a steering yoke by default, the two cars now come with a traditional round steering wheel instead.
The new Tesla Model S and Model X's steering systems have been quite controversial since the vehicles were released in 2021. In the months leading up to the revamped vehicles' release, sightings of production beta units of the new Model S and Model X showed that Tesla was testing units with both a steering yoke and a regular steering wheel.
As deliveries of the vehicles started, however, Tesla CEO Elon Musk confirmed on Twitter that no regular steering wheel would be released for the new Model S and Model X. Customers would have to opt for a third-party solution if they wished to abandon the steering yoke. The steering yoke itself was polarizing, with some drivers loving it and others despising it.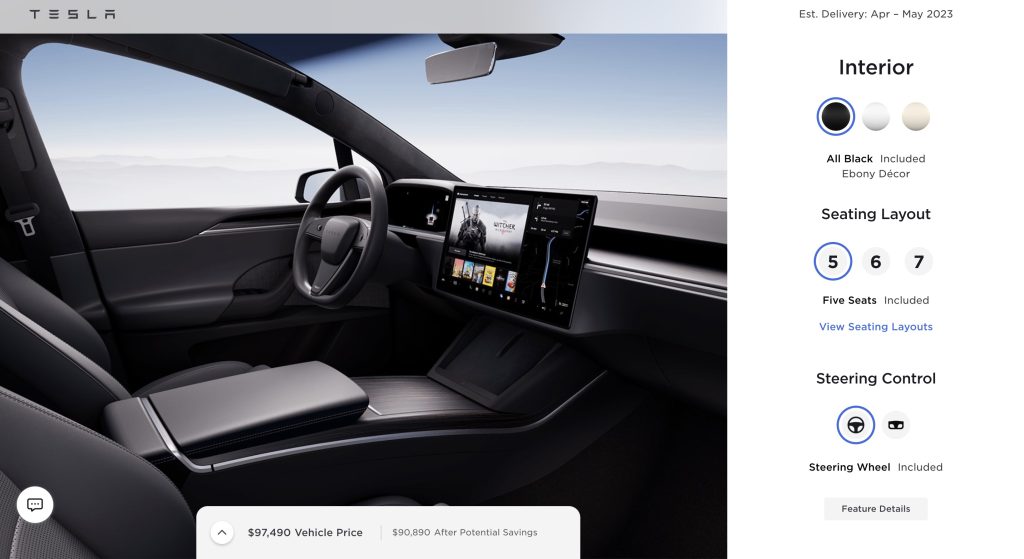 Even in competitive racing, the debate on the Model S' steering yoke continued. During Tesla tuner Unplugged Performance's class-dominating climb up Pikes Peak with its Model S Plaid racecar in 2021, legendary driver Randy Pobst opted to switch out the car's yoke for a traditional steering wheel as he navigated the treacherous mountain's cruel curves. Tesla, however, seemed to make a point about the yoke when it set a record lap at the Nurburgring with a factory Model S Plaid.
That being said, consumers seemed to have a preference for regular steering wheels with the Model S and Model X. When Tesla opened orders for a round steering wheel retrofit for the two vehicles, the offer quickly sold out. It appears that Tesla has acknowledged the sentiments of its customers and thus, the company has now opted to equip its two flagship vehicles with a conventional steering wheel by default instead.
As for customers who do not wish to have a regular steering wheel with their Model S and Model X, the steering yoke is still available, though it is now a $250 option. The data on the yoke's take rate from this point forward would be quite interesting, especially considering Tesla's preference for steering yokes in its prototypes, from the upcoming next-generation Roadster to the Cybertruck.
Don't hesitate to contact us with news tips. Just send a message to simon@teslarati.com to give us a heads up.