Former Top Gear host and current The Grand Tour presenter James May recently experienced the joys and exhilaration of Ludicrous Mode, courtesy of the Tesla Model S P100D.
No stranger to getting behind the wheel of some of the world's quickest performance cars, May's bout with Tesla's flagship sedan left the veteran auto journalist in high praise of the all-electric beast – the P100D.
May mentioned several of the vehicle's merits in his review, such as its power, technology, and its quiet, comfortable ride. The former Top Gear host even acknowledged the vehicle as America's next-generation muscle car.
"The Tesla Model S P100D is the greatest muscle car America has ever produced — which means, it's the greatest muscle car the world has ever produced," May commented.
May did mention that the vehicle is unique in the way that Tesla is unique, even if some of the cars' basic characteristics such as its panels have not reached the level of refinement as entries from veteran automakers. Pointing out some of the P100D's quirky features that are based on Elon Musk's sense of humor such as Fart Mode, May notes that there is simply no other car like the Model S on the road today, and from an automaker that is unlike anyone else in the industry.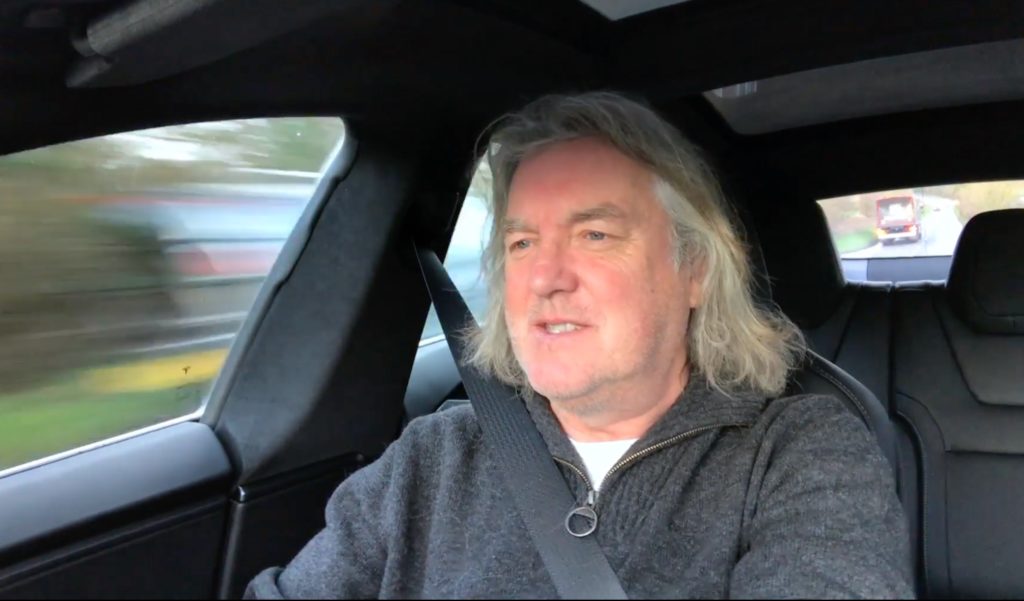 These sentiments emerged in full force as soon as May pushed down on the accelerator after engaging in Ludicrous Mode, rocketing the amily sedan from 0-60 in less than 2.5 seconds. His run was short, but May's reaction is priceless, reminiscent of celebrity car reviewer Jay Leno's expression when he took a test ride in the next-generation Tesla Roadster.
May's observations of the Tesla Model S P100D stands as yet another sign that electric cars are starting to gain respect and acceptance from the traditional auto community. Much like his fellow The Grand Tour presenter Jeremy Clarkson, May is a classic "car guy," known for his fondness of V12-powered Ferraris and other high-performance vehicles over the years. Thus, his rather enthusiastic reaction to the Model S P100D shows that well-designed electric cars are gaining acceptance among traditional car enthusiasts. It also reinforces the point that Telsa succeeded not just in making a good electric car; it succeeded in making an excellent car, period.
Watch James May experience the Ludicrous Tesla Model S P100D at the DriveTribe.