In a few informative tweets on Saturday evening, Tesla co-founder and CEO Elon Musk revealed some trivia about the company's naming history: "Faraday" was the alternative name proposed for the electric vehicle manufacturer before "Tesla Motors" was purchased for $75,000. A man named Brad Siewert had filed for the mark in 1994 and maintained its registration until the sale to Musk's company was made in 2004.
While Musk has expressed admiration for the body of work produced by the famed Serbian-American inventor who would usher in an era of AC induction motors, Nikola Tesla, Musk's use of the name "Tesla" for an electric car company wasn't immediately feasible. Due to trademark roadblocks in the US, Europe, and China, registering the simpler "Tesla" name was precluded thanks to ownership by others in those countries. Interestingly enough, however, Tesla Motors, Inc. changed its name to simply Tesla, Inc. in February of 2017.
Tesla history trivia: we didn't actually come up with the Tesla Motors name. Bought trademark off Brad Siewert for $75k in late 2004. He'd originally filed for it in 1994. Our alternative name was Faraday, which was used by a competitor several years later. https://t.co/zPnrrVash1

— Elon Musk (@elonmusk) December 9, 2018
The trivia revelation was in response to a short clip from a recent 60 Minutes interview with the business magnate. An extended clip provided on CBS News also revealed that prior owner Siewert didn't want to sell the trademark to the vehicle manufacturer, so Musk sent "the nicest guy in our company" to sit on the doorstep until he agreed to make the sale. Obviously, the charming fellow was convincing enough to be successful in his endeavor, although the price tag drove a tough bargain at the time.
It's tough to imagine this name any differently now.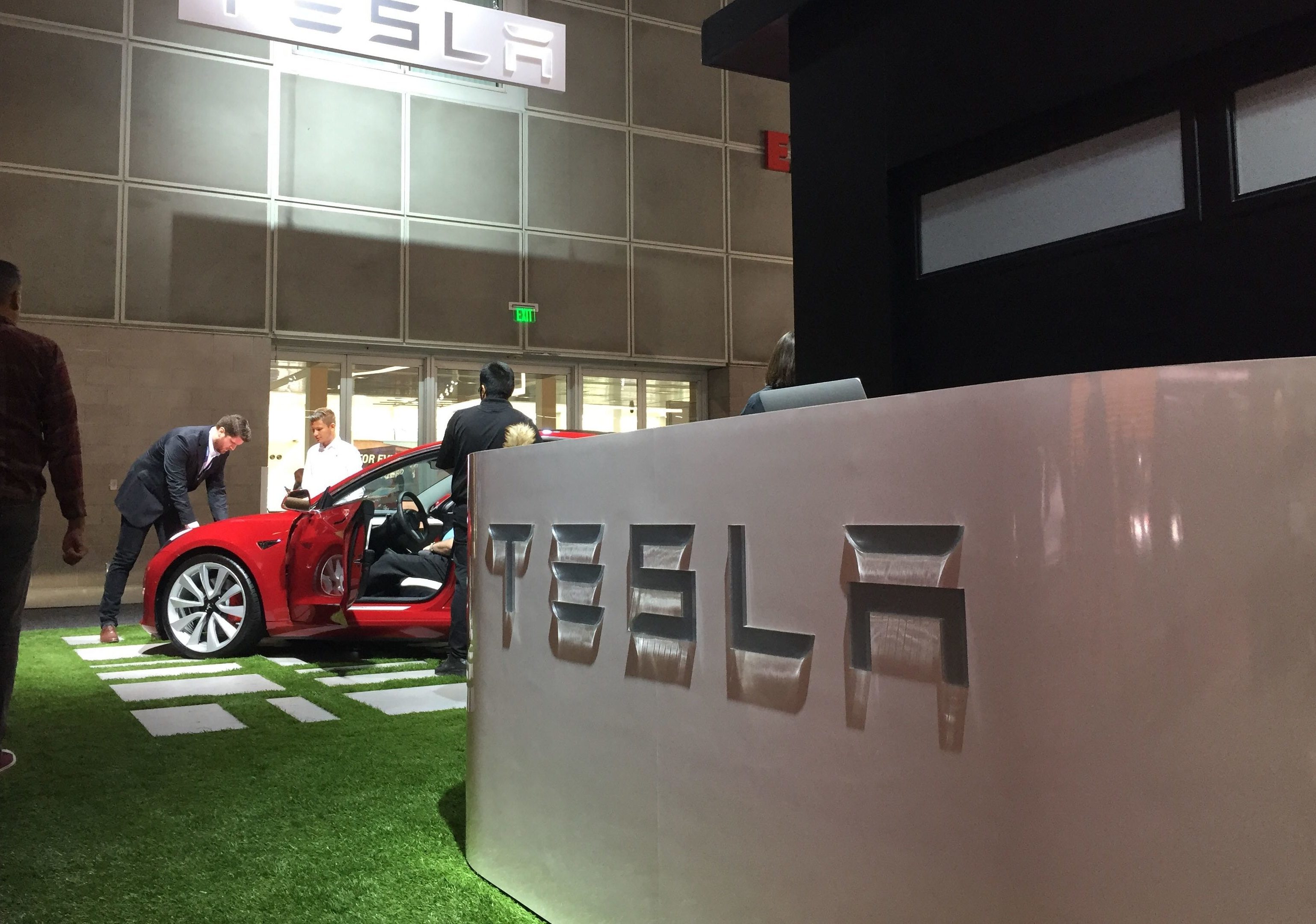 In the shorter video clip posted with Musk's original tweet about the trademark purchase, he lightheartedly debated about the correct pronunciation of the electric vehicle company's name with host Lesley Stahl. He seemed to prefer his "z" sound for Tesla's "s", and she preferred the softer "s" version. Other clips provided from the same interview were released previously, one notably airing Musk's consideration of a GM factory purchase in response to that company's recent announcement of closures.
Also revealed in subsequent tweets was Musk's lack of enthusiasm for the TeslaMotors.com website domain, citing an arduous $11 million dollar process lasting over ten years to acquire Tesla.com. A quick search for "Tesla" in the US trademark database alone reveals hundreds of goods and services paying tribute to the scientific genius of Nikola Tesla. With the mark tied into so many products and services, the wonder isn't why someone would hold onto the domain name, but rather why the specific domain was such an issue given the car company's market presence. Perhaps, it was simply the principle of the matter.
Buying https://t.co/46TXqRrsdr took over a decade, $11M & amazing amount of effort. Didn't like https://t.co/BsRfMrY9Gm even when we were only making ?.

— Elon Musk (@elonmusk) December 9, 2018
Tesla was founded in 2003 with the purpose of shifting the public's perception of electric cars and kick-starting a revolution in clean energy vehicles. The Roadster, Tesla's first vehicle unveiled in 2008, struggled with production demands and reliability, but it found enough popularity to move electric cars out of the "golf cart" status they'd been relegated to and provide the fledgling startup with the tools needed to take the next steps.
Today, the company boasts three other successful models with electric semi-trucks on the way and a 2nd generation Roadster scheduled to begin production in 2020. The original Roadster was famous aboard SpaceX's Falcon Heavy demo launch with a spacesuit-outfitted "driver" named Starman in the front seat. That vehicle is currently floating over 200 million miles away from Earth.
Brad Siewert now owns the trademark for "Drone Delivery Butler" which was registered in 2017. Perhaps he's on to something that will be worth another $75,000 once the concept catches on in about ten years, the approximate time Tesla Motors spent under his stewardship. Then again, the name of one of the most famous butlers in pop culture exists in the Iron Man story, a franchise that Musk has already claimed as the "real life" Tony Stark. Jarvis Neural Networks, anyone?