China's NIO announced at the Shanghai Auto Show that any electric vehicle will soon be able to use their "One Click for Power" services. The service allows EV owners to order valet charging and mobile charging vans right from the NIO app.
NIO, founded in 2014, began production of their first vehicle last year and has since delivered over 15,000 vehicles. Up until this point, the NIO Power services have only been available to NIO owners. The services division includes the company's quickly growing rapid charging network, charging vans, and battery swap stations. Shen Fei, VP of NIO Power, stated that the company has had several owners order power services seeking to charge their other electric vehicles, including several Teslas. While the company had accommodated those owners in the past, they are now opening up the services to all types of electric vehicles.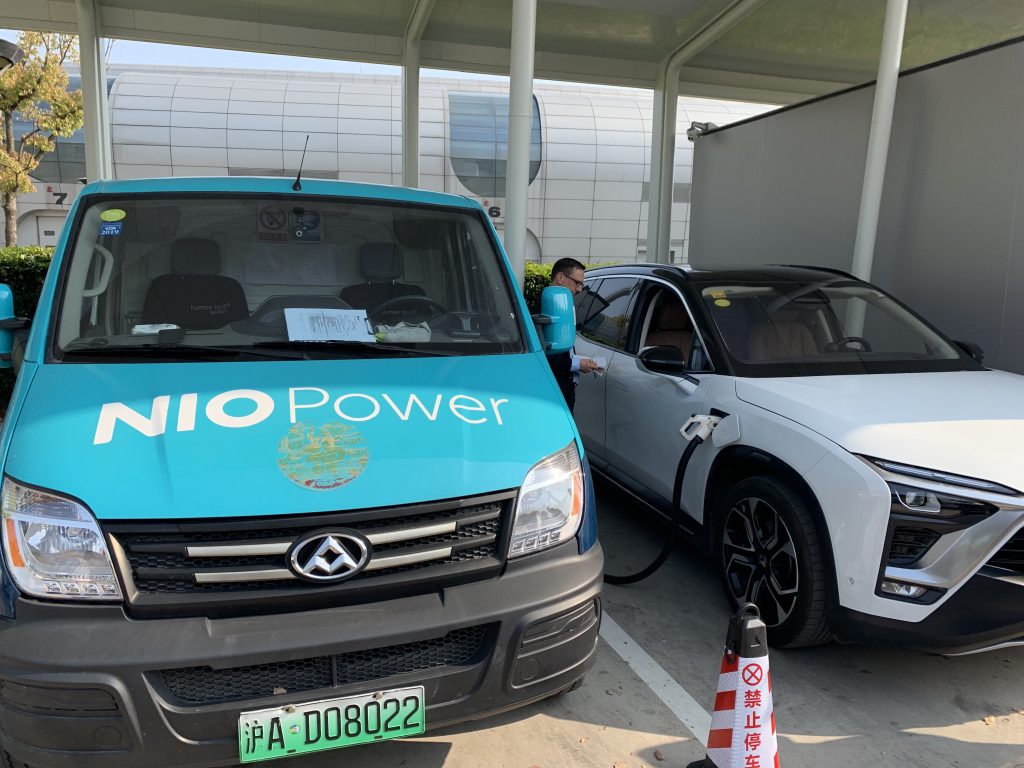 While nearly all EV owners in the US and Europe charge at home, it can be difficult to install in-home chargers in China. Fei stated that 22% of NIO owners lack home charging stations, creating a need for other power solutions. While public chargers are becoming quite prevalent in most major Chinese cities, NIO's One Click for Power services allows owners to skip the trip to the charging station.
The China-based electric car maker highlighted that NIO owners have used the service over 93,000 times since the company started vehicle deliveries last year. Approximately 70% of NIO owners have used the One Click for Power service, indicating that there is a real desire for flexible charging solutions.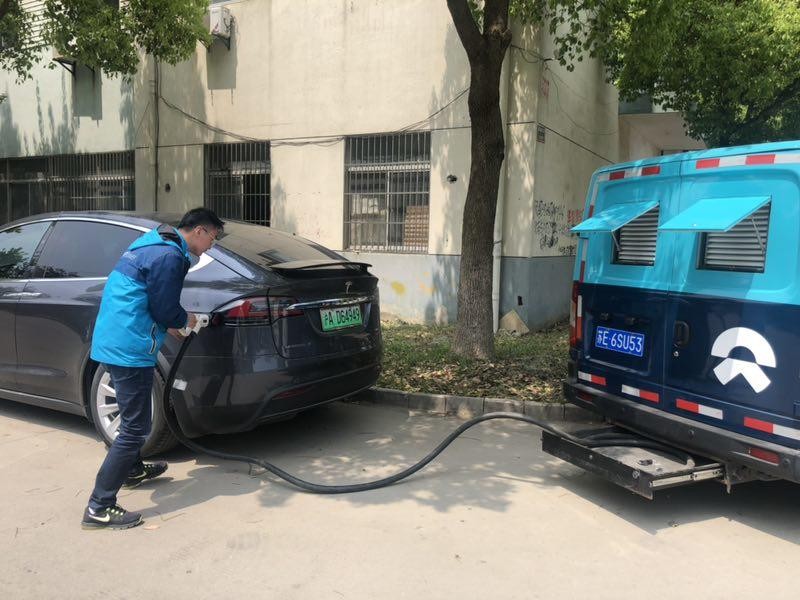 On the same day that NIO announced the expansion of their power services to other EVs, NIO was charging up a customer's Tesla (the customer owned both a Tesla and a NIO ES8). Other EV owners, including Tesla owners, will be able to pay just 280 yuan ($42 USD) through NIO's WeChat mini-app to have their vehicle charged. The company has more than 510 mobile charging vans across 95 cities in China.
NIO CEO William Li told Teslarati that he sees the expansion of their services business as an opportunity to both grow revenue and expose more users to the NIO brand. "Lots of EV owners want to have better [charging] service and we have the capability to serve them," Li stated. "Even if they don't want to buy our car, we can introduce our brand and our service to other buyers. I think it's very good for us," he said.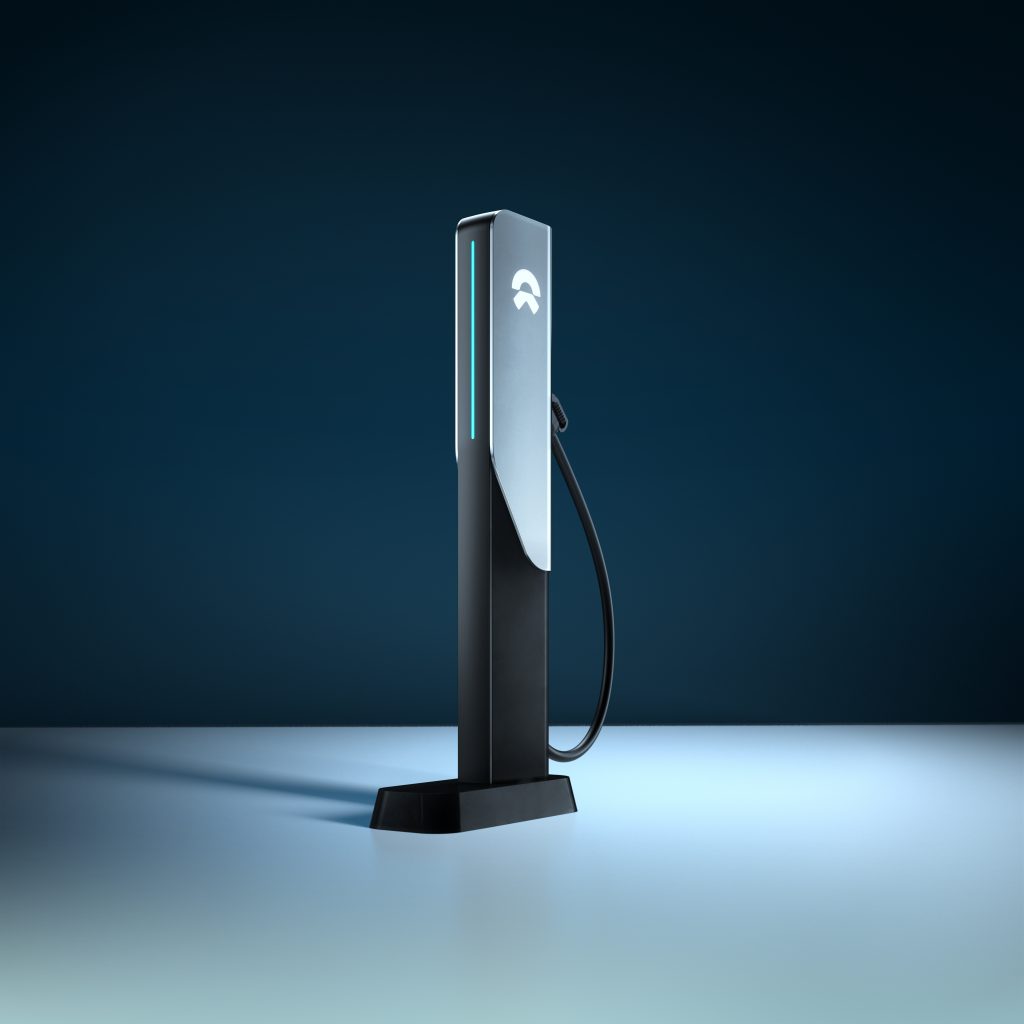 In addition to expanding their power services, NIO also unveiled a new DC-fast charging station. The company previously partnered with ABB to deploy 60 kW fast-charging stations across China. NIO's new DC fast chargers are far more compact than the previous generation chargers and now have a charging capacity of 105 kW.
NIO debuted on the New York Stock Exchange last fall and has since been on a bit of a rollercoaster as investors react to changing market conditions in China. Despite the swings in value, NIO is focused on servicing its growing customer base. The company now has ~9,500 employees globally, including a team of more than a 1,000 NIO Power service workers. NIO expects to start deliveries of their mid-size SUV, the ES6, in June which starts at ¥358,000 ($53,500) and delivers 315 miles of range.