While Tesla Semi "leaks" and spy footage continue to emerge and drive up interest in Elon Musk's upcoming, all-electric truck, other companies that already have a long history in the transportation industry have been plugging away at making electric trucks, including on-road test models and, in some cases, production models that are already being built and sold.
Chief among those competitors is Daimler, who has already put some electric trucks into production and has plans for many more. Daimler is also the world's most prolific commercial truck maker with operations around the globe with brands such as FUSO, Freightliner, and Mercedes-Benz leading many markets for commercial vehicle sales.
Martin Daum, head of Daimler trucks, made comments about the Tesla Semi at a recent event in Germany. He questioned the bold plans by Tesla to roll out electric trucks by 2019 and on the claims made for the truck. We can get to the claims in another analysis, one of which (involving batteries and range) is extremely important. The point here is that Daum, when confronted with the possibility of competition from Tesla, had a ready answer and pointed rebuttals. Which means he and his company are well aware of the Tesla Semi and its possibilities.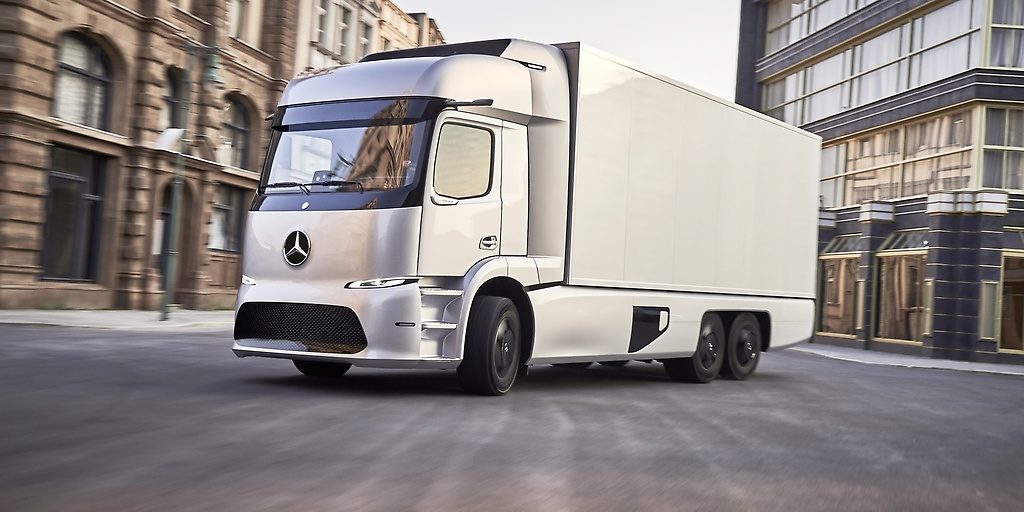 That said, the event in question was where Daimler unveiled two new versions of its large Actro truck, both dubbed the e-Actro, as battery-electric options for the big freight hauler. Aimed for the European market, the 18 ton model and 26 ton model will enter on-road trials shortly. The Mercedes-Benz e-Actro models will be used by a German supermarket and parcel delivery service on distribution routes in Germany.
aThese will be the fourth model of electric commercial truck that Daimler has fielded. Electric versions of the Mercedes-Benz Metris and Sprinter vans will be on European roads later this year, filling both the light-duty and medium-duty needs of small van and panel van customers. More telling, though, is the already-in-production FUSO Canter trucks that have been electrified after three years of on-road testing in various markets. The eCanter is aimed towards inner city deliveries and distribution with incremental range increases planned over the coming years. About 500 units of the electric Canter will be delivered in the next year. The FUSO Canter is the world's best-selling commercial truck and Daimler is capitalizing on that popularity with the electric option.
When the Tesla Semi debuts as a production vehicle, it's likely that the Mercedes-Benz e-Actro models will also be nearing or in production after having been field tested by numerous potential customers in both a 2- and 3-axle configurations.
We've discussed how the Tesla Semi will definitely change the trucking industry, even if the Semi never comes to fruition as a main contender on the open market. The transport industry is in for a serious sea of change in the coming years and ideas like the Tesla Semi are some of what will make up that push.